Our company implements equipment upgrading, improves equipment operation quality and Glutathione, s-adenosylmethionine disulfate tosylate, a glutathione-depleting agent quality. Warmly welcome your patronage, order and cooperation. Standing at a new starting point, we have a broader vision and more ambitious goals, and will transform in upgrading and innovate in subversion.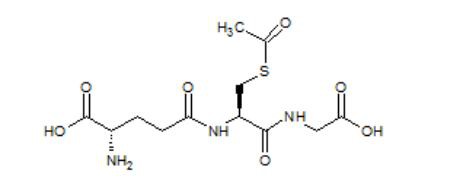 Name: S-Acetyl-L-Glutathione
Other name: S-acetylglutathione
Appearance: White powder
CAS :3054-47-5
S-Acetyl Glutathione is a acetylated form of glutathione. This form is well-absorbed and more stable throughout the digestive tract than other forms on the market.
Glutathione is known as the master antioxidant and highly active in human lungs and many other organ systems and tissues. It has many reported uses. It has a critical role in protecting cells fromoxidative stress and maintaining the immune system. Higher blood levels of glutathione have been associated with better health.s-acetyl l-glutathione benefits
A.Daily nutraceuticals & Dietary supplement-(food /cosmetic grade)
1) Anti-aging, antioxidant, maintain skin vigor and luster.
2) Whitening skin: restraining the melanin
3) Improve immunity: enhance immune cells function effectively prevent viruses.
B.Drug treatment and prevention-(pharmaceutical grade)
1) Protect liver: prevention & treatment of liver diseases.
2) Detoxification: drugs and other kinds of poisoning auxiliary treatments,helpful for excreting toxins.
3) Prevention and treatment of eye diseases.
4) Auxiliary treatment of diabetes.s-acetyl l-glutathione 300 mg
Packing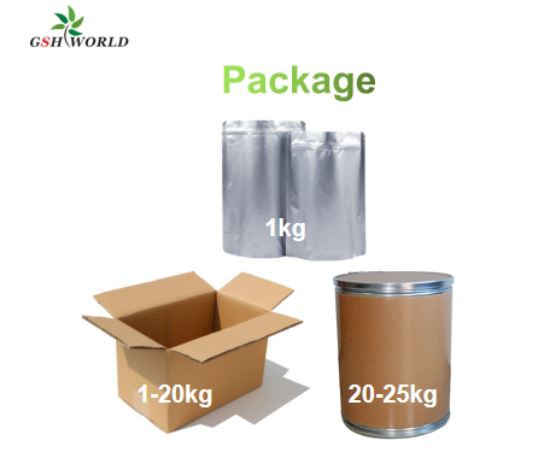 Since the establishment of the company, the export of our 99% N Acetyl Cysteine N-Acetyl-Cysteine has made great progress. No matter what kind of requirements you have on the equipment, you are welcome to contact us. We have established a corporate governance structure that meets regulatory requirements and international rules since the beginning of our establishment.
Hot Tags: acetyl glutathione powder, China, suppliers, manufacturers, factory, pricelist, quotation, free sample, made in China, GSH Powder , ß-NMN Powder , nicotinamide mononucleotide nmn , glutathione reduced dosage , Purity 98% S-Acetyl-L-Glutathione , S-Acetyl-L-Glutathione Powder