Glutathione exists in both reduced (GSH) and oxidized (GSSG) states. In the reduced state, the thiol group of cysteine is able to donate a reducing equivalent (H++ e−) to other molecules, such as reactive oxygen species to neutralize them, or to protein cysteines to maintain their reduced forms. With donating an electron, glutathione itself becomes reactive and readily reacts with another reactive glutathione to form glutathione disulfide (GSSG). Such a reaction is probable due to the relatively high concentration of glutathione in cells (up to 7 mM in the liver).
Generally, interactions between GSH and other molecules with higher relative electrophilicity deplete GSH levels within the cell.An exception to this case involves the sensitivity of GSH to the electrophilic compound's relative concentration. In high concentrations, the organic molecule Diethyl maleate fully depleted GSH levels in cells. However, in low concentrations, a minor decrease in cellular GSH levels was followed by a two-fold increase.(glutathione peroxidase,glutathione and vitamin c, glutathione antioxidant, glutathione amino acids)
Fuction
1. Raw Material Glutathione Reduced role of clinical treatment and prevention
(1) To protect the liver, detoxification, inactivation of hormones, and to promote bile acid metabolism and help absorb fat and fat-soluble vitamins digestive tract.
(2) Anti-allergy, or inflammation caused by hypoxemia in patients with systemic or local, can reduce cell damage and promote repair.
(3) To improve the course of certain diseases and symptoms as adjuvant drugs. Such as: hepatitis, hemolytic disease, and keratitis, cataract and retinal diseases, such as eye disease and improve vision.
2. Food additives
(1) Added to pasta, to make manufacturers reduce the time of bread to the original one-half or one third, and serve to strengthen the role of food nutrition and other features.
(2) To add to the yogurt and baby food, the equivalent of vitamin C, can play a stabilizing agent.
(3) In its mix to the surimi to prevent color deepened.
(4) To the meat and cheese and other foods, have enhanced the effect of flavor.
3. Beauty products
Prevent the infiltration of Los tyrosinase in order to achieve the purpose of inhibiting melanin formation. On eliminate wrinkles, increase skin elasticity, shrink pores, lighten pigment, the body has an excellent whitening effect. Glutathione as the main ingredient in cosmetic products in Europe and the United States was welcomed by the decades.
Product Properties
CAS No.: 70-18-8
Formula: C10H17N3O6S
Appearance: White or almost white powder
Solubility: Freely soluble in water; very slightly soluble in alcohol and in dichloromethane
Specific optical rotation: −15.5° to −17.5°
Melting point: 187 ~ 195 °C
Purity ( HPLC ): 98.0% ~ 101.0%
Loss on drying: Not more than 0.5%
HS CODE: 29309090.99
Packing and transportation
According to conventional packaging or Customized.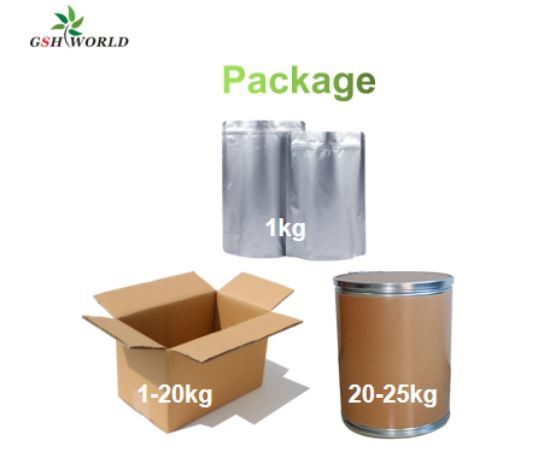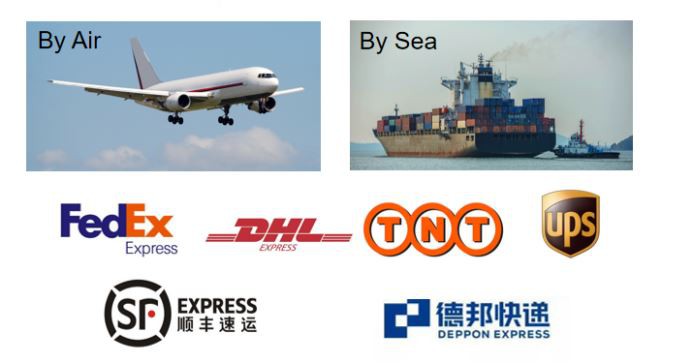 Company info.
SHENZHEN GSH BIO-TECHNOLOGY CO.,LTD. was established in 2013 and is located in Shenzhen. It is an innovative high-tech enterprise with the core of enzyme catalysis technology in the field of synthetic biology and the interdisciplinary application of multidisciplinary technology.
The company's R&D center is located in Beijing, and the two major production bases are located in Anhui and Jilin. The factory is designed and constructed in accordance with GMP requirements, and production and operation comply with EUGMP requirements.