We believe that as long as people-oriented, advancing with the times, and constantly innovating our pepzin, gssg protein, glutathione capsules, we can enhance our reputation. We seize the good trend of economic development and the good opportunity to proactively strengthen communication with counterparts and make friends from all walks of life. By integrating manufacturing with foreign trade sectors, we can provide total customer solutions by guaranteeing the delivery of right products to the right place at the right time, which is supported by our abundant experiences, powerful production capability, consistent quality, diversified products and the control of the industry trend as well as our maturity before and after sales services. Our goal is to "innovate daily life", and we are willing to sincerely cooperate with friends from all walks of life to create a better future. We will continue to improve the company's management level and business quality, and provide users with more complete services and quality products.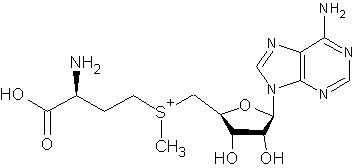 The detail information of S-Adenosyl-L-Methionine Disulfate Tosylate:
S-Adenosyl-l-methionine Disulfate Tosylate (SAM-T for short) is a common cosubstrate involved in methyl group transfers. s-adenosyl-l-methionine was first discovered in Italy by G. L. Cantoni in 1952, can preventing liver cancer, promoting cartilaginous tissue forming and concrescence, may help fight depression, alzheimer's disease, liver disease, and the pain of osteoarthritis, is now universerally acknowleged as an important pharmaceuticals to treat liver diseases. Nowaday it is commonly used in pharmaceuticals, health care food industry both at domestic and international market.
| | |
| --- | --- |
| Item | Specs |
| Product Name | CAS 97540-22-2 S-Adenosyl-L-methionine Disulfate Tosylate |
| Other Name | SAMe |
| Assay | 99% |
| Appearance | White Crystalline Powder |
| CAS NO | 97540-22-2 |
| Molecular Formula | C15H22N6O5S2(H2SO4)C7H8SO3 |
| Molecular Weight | 766.79 |
Main Function of S-Adenosyl-L-Methionine Disulfate Tosylate:
1. S-Adenosyl-L-Methionine Disulfate Tosylate is a good nutrition for the liver,can prevent alcohol, drugs and the liver-cell injury;
2. S-Adenosyl-L-Methionine Disulfate Tosylate has remarkable preventive effects on chronic active hepatitis, and other factors caused liver injury,heart disease, cancer and so on.
3. S-Adenosyl-L-Methionine Disulfate Tosylate has been found to be as effective as pharmaceutical treatments for arthritis and major depression as well.
Packing and transportation
According to conventional packaging or Customized.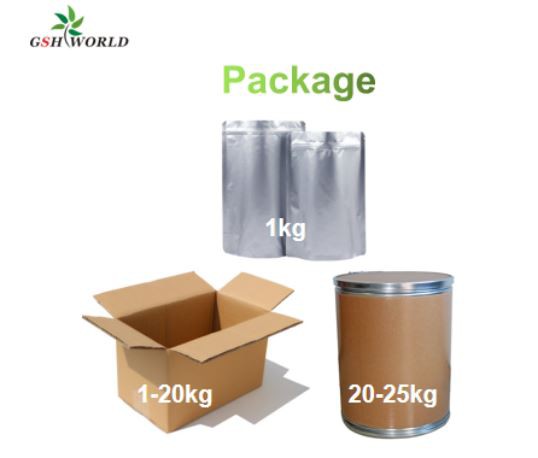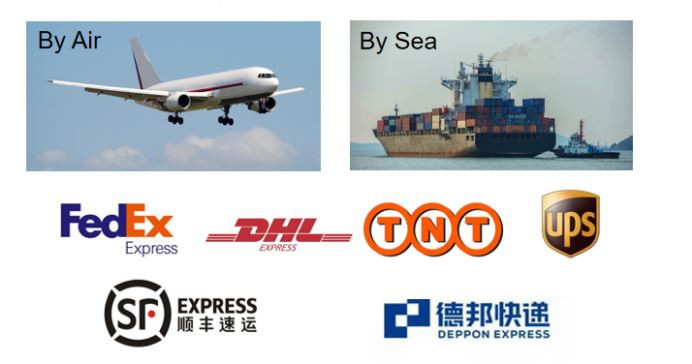 We actively develop and apply advanced manufacturing and energy-saving and environmental protection technologies, thus improving the quality of our S-Adenosyl-L-Methionine CAS 29908-03-0 Manufacturer and Supplier. We will further improve the technical system, strengthen product sales, and after-sales service. The company has modern assembly line and testing equipment, assuring both production efficiency and strict quality control.
Hot Tags: cas 97540-22-2 sam, China, suppliers, manufacturers, factory, pricelist, quotation, free sample, made in China, glutone serum , l-glutathione oxidized hexahydrate , nicotinamide mononucleotide experience , oxidized glutathione 27025-41-8 , oxidized glutathione gssg , NMN supplement