Among many hepatoprotective drugs, adenosylmethionine has a comprehensive and effective mechanism of action. It is a physiologically active molecule present in all tissues and body fluids of the human body. In the liver, adenosylmethionine can increase membrane fluidity and enzyme activity through transmethylation, and promote the synthesis of neurotransmitters in the body, effectively alleviating the symptoms of depression in patients with chronic liver disease; at the same time, increase the main detoxification in cells through transthiol Agent glutathione and cysteine, increase detoxification of liver cells; also anti-inflammatory and anti-fibrosis.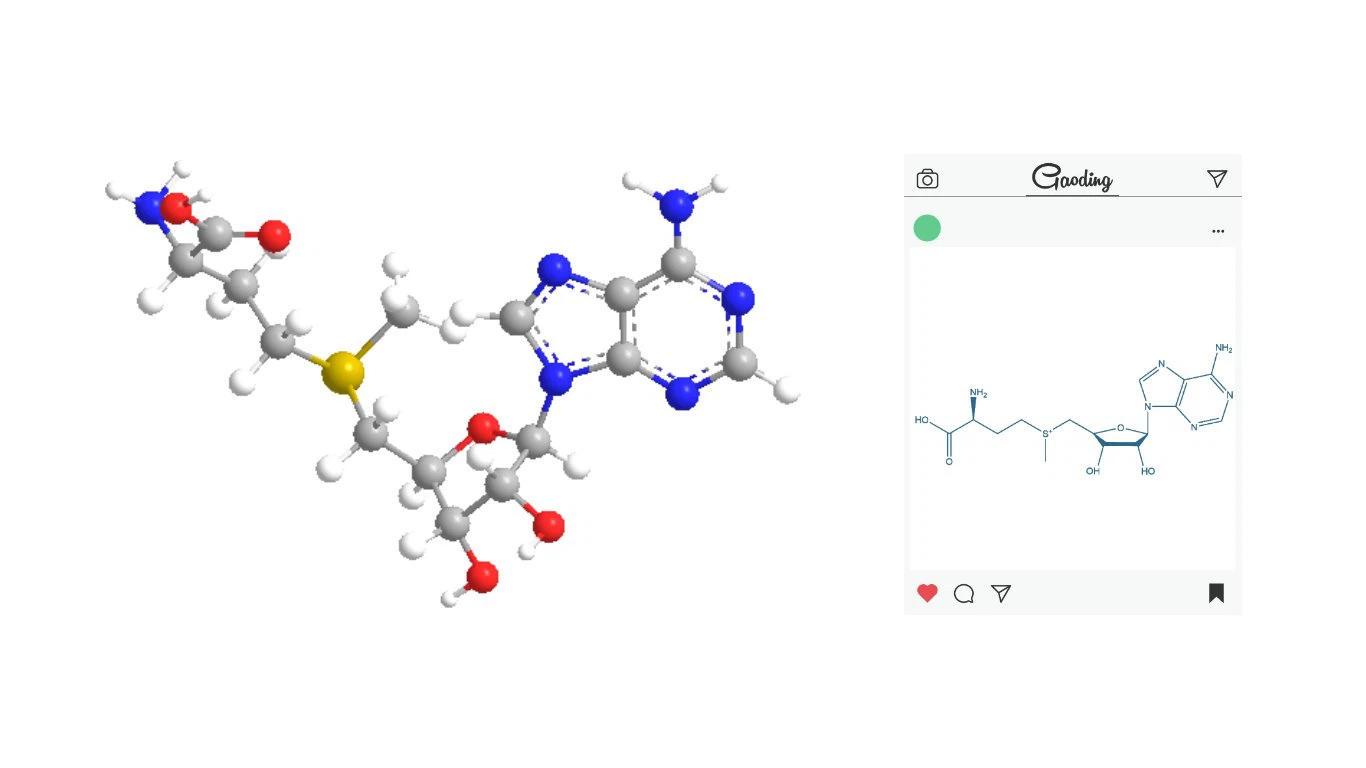 S-Adenosyl-L-methionine(C22H34N6O16S4)
CAS
97540-22-2
Appearance
White fine powder
Assay
≥98%
Heavy metals
Not more than 10 ppm
Loss on drying
Not more than 1%
Application
Raw material、medicine
Shelf Life
24 months when properly stored
Adenosylmethionine combined with anti-inflammatory and liver-protecting drug glycyrrhizic acid preparations in the treatment of patients with acute and chronic cholestasis can achieve faster stabilization of biochemical indicators, protect liver cells and improve liver function.
The use of adenosylmethionine can increase the content of adenosine and ATP in the body, improve liver energy metabolism, act as an exogenous methyl donor, and increase the production of free radical scavengers such as glutathione and cysteine in the recipient early after transplantation. content, improve the permeability of the liver cell membrane, reduce the content of oxygen free radicals in the body, reduce the ischemia-reperfusion injury of the transplanted liver, etc., promote the synthesis of endogenous detoxification substances such as glutathione and taurine, thereby reducing the effect of drugs on the transplanted liver. damage, increase liver portal and arterial blood supply, and reduce hepatic sinusoidal endothelial cell apoptosis.
In recent years, adenosylmethionine dietary supplements have become an important method for treating AD patients. SAM and folic acid inhibit the DNA damage of nerve cells by providing methyl donors, and inhibit the apoptosis of hippocampal nerve cells induced by homocysteine, while the content of SAM in the cerebrospinal fluid of AD patients is reduced, and the lack of SAM promotes the overexpression of presenilin-1 , which may also be one of the biochemical mechanisms of SAM in treating AD. Therefore, it is necessary to supplement exogenous SAM.
Anhui GSH Bio-Technology Co.,LTD. has always adhered to green environmental protection, technological innovation and global layout. The company is equipped with advanced scientific research equipment and an experienced scientific research team. A number of national patents have been obtained, commercial production has been realized, and stable and continuous service to global customers.
Packing and transportation
Packing
25KG/Cardboard Durm,Inner by double plastic bag or Customized
Storage
Keep in cool and dry place, keep away from from strong light
Shelf Life
2 Years
Shipping

Abt 3 days By Express (DHL or FedEx)

Abt 7-10 days By Air From China Airport

Abt 10-15 days By Sea From China Seapot

Payment term
100% T/T ADVANCE