GSH, reduced glutathione, is an inherent endogenous substance in the human body, widely present in various tissue cells of the human body, plays an important role in maintaining cell functions, and is a comprehensive cell protection agent. Under pathological conditions, endogenous GSH decreases, and timely supplementation of exogenous GSH can restore the activity of GSH enzymes, thereby protecting normal cells.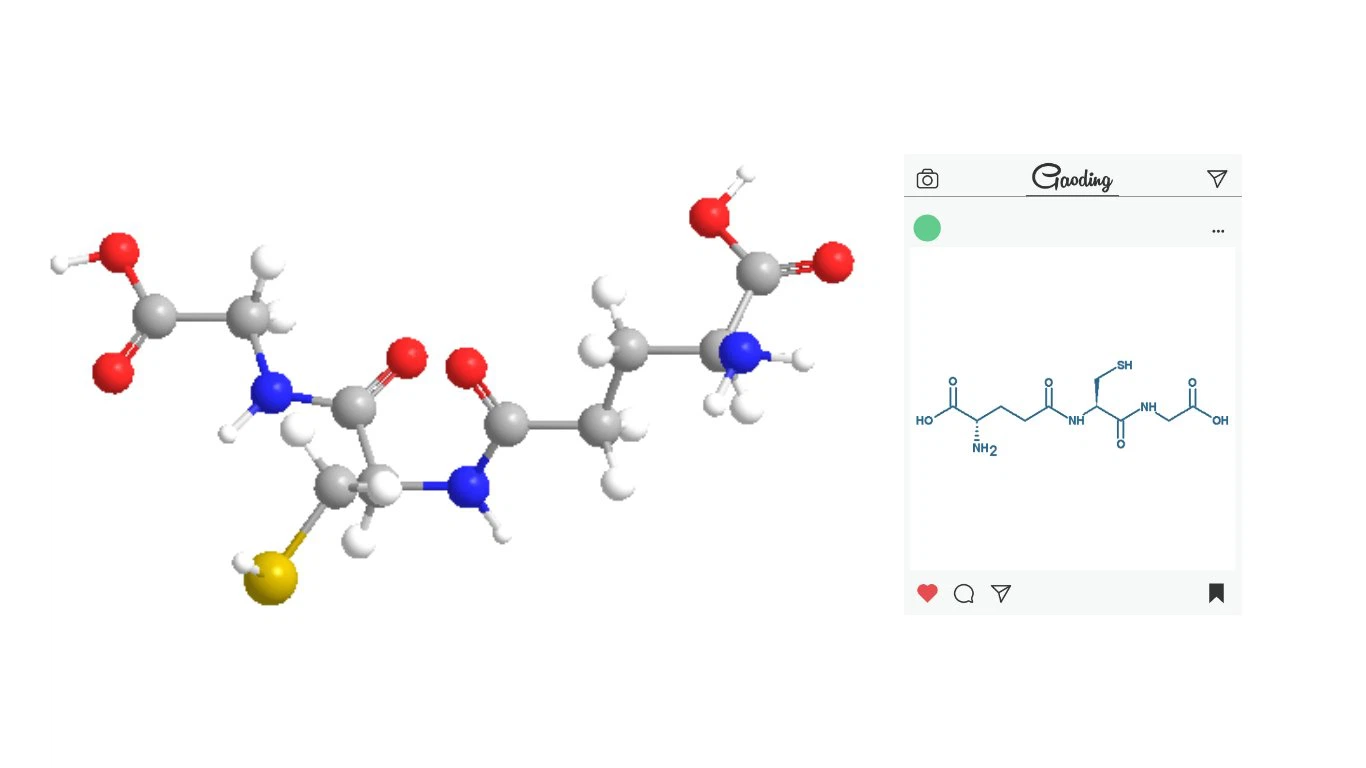 L-Glutathione Reduced(C10H17N3O6S)

CAS

70-18-8

Appearance

White or almost white powder

Assay

99% min

Chlorides

Not more than 200 ppm

Sulfates

Not more than 300 ppm

Ammonium

Not more than 200 ppm

Iron

Not more than 10 ppm

Arsenic

Not more than 2 ppm

Heavy metals

Not more than 10 ppm

Cadmium (Cd)

Not more than 1 ppm

Lead (Pb)

Not more than 3 ppm

Mercury (Hg)

Not more than 1 ppm

Sulfated ash

Not more than 0.1%

Loss on drying

Not more than 0.5%

Shelf Life

Two years when properly stored.
Applicable to various diseases:
Hepatology/Infectious Diseases:
It is used to treat liver damage caused by viral liver, fatty liver, drug liver, non-alcoholic liver, cirrhosis and other causes. It can effectively improve biochemical indicators, and the curative effect is definite and not easy to rebound.
Tuberculosis:
To prevent and treat liver damage caused by anti-tuberculosis drugs, the enzyme-lowering effect is accurate and it is an endogenous substance with high safety. It can be taken for a long time and is suitable for patients who have used anti-tuberculosis drugs for a long time.
Oncology:
Prevention and treatment of liver and kidney damage caused by radiotherapy and chemotherapy. It is used during the chemotherapy interval to ensure the normal progress of the chemotherapy cycle.
Emergency Department:
It is suitable for liver protection of organophosphate poisoning, alcohol poisoning, carbon monoxide poisoning, and disulfiram-like reactions.
Hepatobiliary Surgery:
It is suitable for postoperative liver damage such as bile duct stones, liver cirrhosis, and liver cancer, and accelerates the recovery of liver detoxification function.
Nephrology:
It is suitable for drug-induced liver disease, acute drug-induced kidney injury, uremic anemia, diabetic nephropathy, contrast medium nephropathy, etc.
cardiology:
Prevention and treatment of damage to liver and kidney function caused by long-term use of cardiovascular drugs (such as anti-lipid drugs, anticoagulant drugs). Effectively improve liver, kidney, myocardial enzyme spectrum indicators.
Neuropsychiatry:
Prevention and treatment of liver function damage caused by antidepressants, anti-anxiety drugs, etc. Guaranteed foot therapy for diseases.
Endocrinology:
Treatment of fatty liver, drug liver, diabetic complications such as diabetic liver disease, diabetic nephropathy, diabetic neuropathy, etc.
Gynecology/Pediatrics:
It is suitable for gynecological tumors, cholestasis of pregnancy, pregnancy complicated with liver disease, drug liver injury, children with liver beans, favism, etc.