We carry forward the fine tradition of stressing credibility, abiding by the contract, paying attention to quality and creating excellent SAMe CAS 97540-22-2, santeva intense s-acetyl l-glutathione, Nicotinamide Mononucleotide gras. With scientific management methods and strong technical force, we will continue to deepen reforms, continuously improve the core competitiveness of the company, and adapt to the market. We adhere to let customers get the maximum efficiency by the competitive price. Before export of the hair there is strict top quality control check during treatment as per international good quality standards. Our company is equipped with strong R&D strength and a positive innovation atmosphere.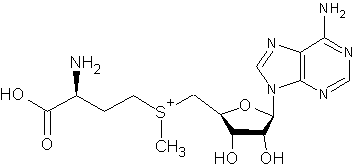 S-adenosyl-l-methionine disulfate p-toluenesulfonate is synthesized catalyzed by Adenosine Triphosphate and methionine. Due to its methyl transfer, sulfhydryl transfer and aminopropylation, it participates in a variety of metabolic reactions in the organism, such as the synthesis of nucleic acids, proteins, lipids and secondary metabolites. In addition, it is also a biologically active precursor of coenzyme A and glutathione.
Function
1. Food ingredient
As a dietary supplement, it has an obvious effect on protecting the liver, and it can also be used in nutrition and health products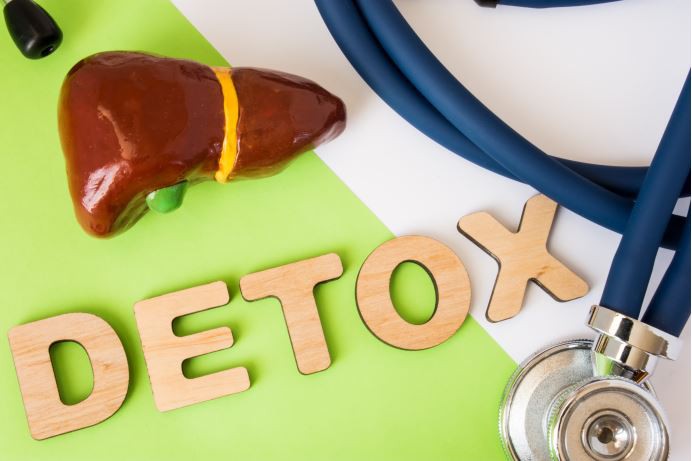 2. Medicine
Effective drugs for the treatment of clinical diseases such as liver disease, osteoarthritis, neurological syndrome and depression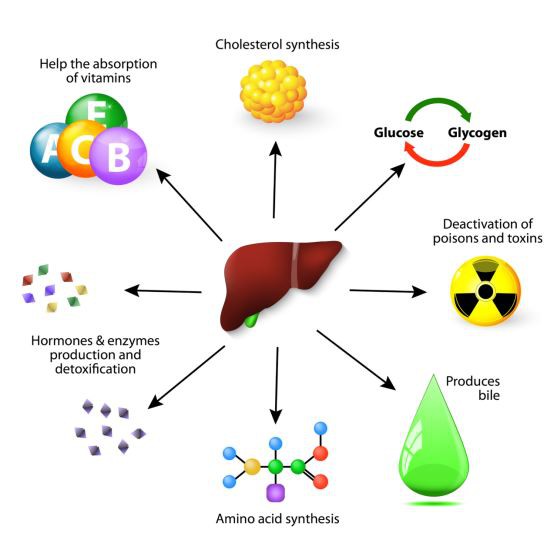 Product Properties
CAS No.: 97540-22-2
Formula: C22H34N6O16S4
Appearance: White or almost white powder
Appearance of solution: Colorless to light yellow
Heavy metals: Not more than 10ppm
Purity ( HPLC ): 98.0% ~ 105.0%
Loss on drying: Not more than 1%
Packing and transportation
According to conventional packaging or Customized.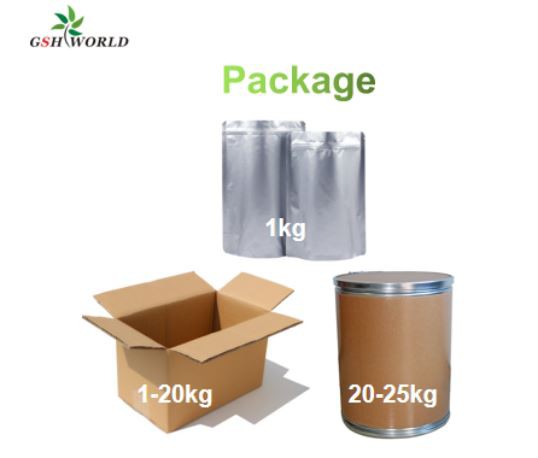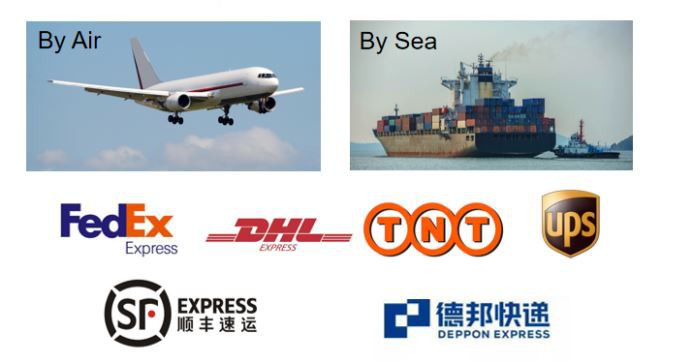 To create extra value for Wholesale Ademetionine Disulfate Tosylate CAS: 97540-22-2. We form a two-wheel drive through management innovation and technological innovation to strengthen the core competitiveness of the enterprise. We are committed to developing safe and reliable products to ensure our customers' equipment and personal safety, thus improving their profitability and achieving sustainable business development.
Hot Tags: s-adenosyl-l-methionine disulfate tosylate, China, suppliers, manufacturers, factory, pricelist, quotation, free sample, made in China, s acetyl l glutathione viogenesis , nicotinamide mononucleotide hplc , glutathione covid dosage , glutathione reduced capsule , s-acetyl l-glutathione 300 mg, Acetyl Glutathione