Adenosine Triphosphate disodium is a coenzyme that can improve metabolism and participate in the metabolism of fat, protein, sugar, nucleic acid and nucleotide in the body. At the same time, it is the main energy source in the body. When the energy required for biochemical reactions is absorbed, secreted, muscle contracted and synthesized in the body, it is decomposed into adenosine triphosphate, adenosine diphosphate and phosphate groups, and energy is released at the same time.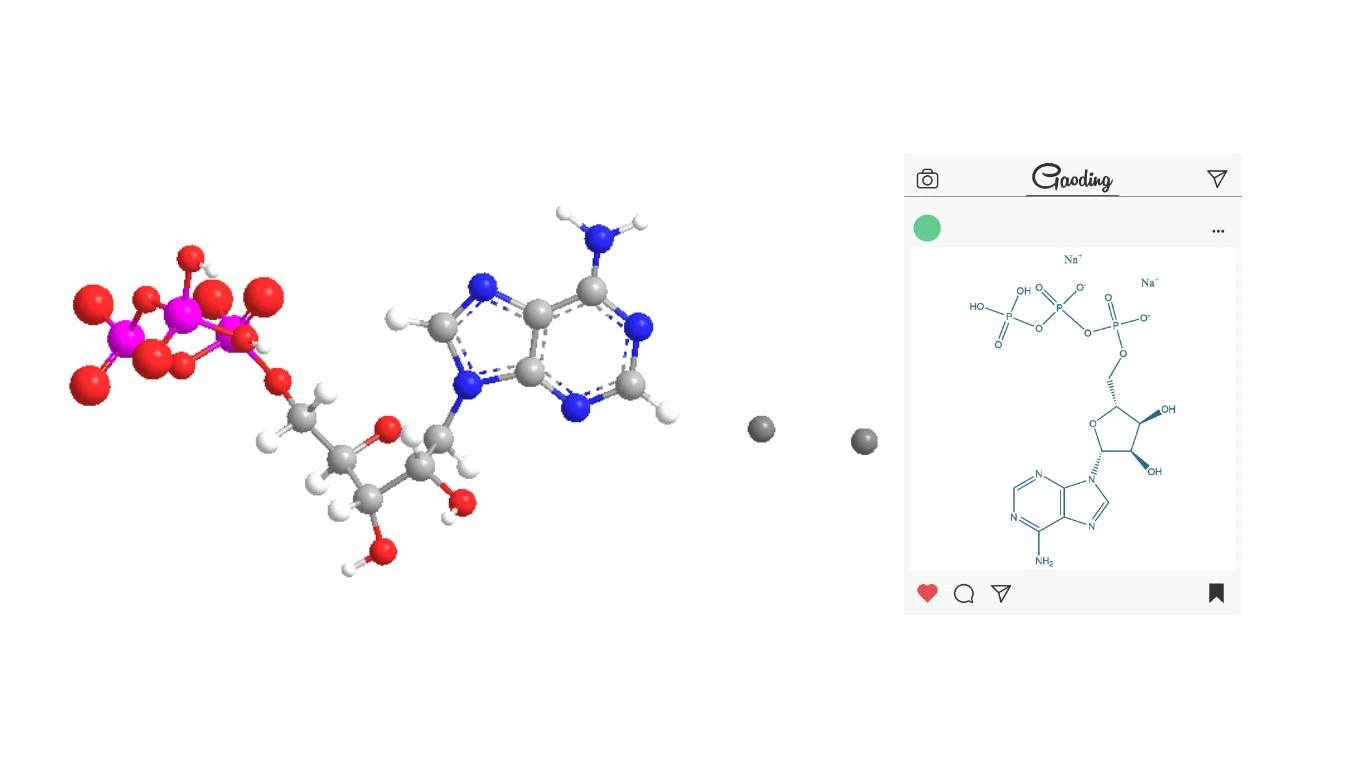 Adenosine Triphosphate Disodium(C10H14N5Na2O13P3)

CAS NO.

987-65-5

Appearance

White or almost white powder

Assay

C10H14N5Na2O13P3≥95%(on the dried basis)

Heavy metals

Not more than 10 ppm

Loss on drying

Not more than 8%

Application

Raw material、medicine

Shelf Life

18 months when properly stored.
What is adenosine triphosphate disodium for?
Adenosine triphosphate disodium can penetrate the blood-cerebrospinal fluid barrier, improve the stability and reconstruction ability of the membrane structure of nerve cells, and promote the regeneration of neurites.
Clinical application:
1. Cardiovascular department: paroxysmal supraventricular tachycardia, heart failure, myocarditis infarction, coronary arteriosclerosis, acute poliomyelitis, progressive muscular atrophy disease
2. Department of Neurology: Cerebral arteriosclerosis, cerebral infarction, cerebral thrombosis, stroke and cerebral ischemia;
3. Neurosurgery: cerebral hemorrhage, brain injury, brain infection, concussion and other intracranial injuries;
4. Hepatology and Nephrology: Hepatic dysfunction, liver cirrhosis, hepatitis, liver failure, renal dysfunction, renal failure and nephrotic syndrome;
5. Intensive care and treatment of various types of shock or failure;
6. Repair of burns and various wounds; adjuvant therapy of radiotherapy and chemotherapy;
7. Recovery treatment after surgery: treatment of children with dysplasia and poor constitution.
About us
GSH BIO-TECH is an innovative high-tech enterprise with enzyme catalysis technology in the field of synthetic biology as the core and cross-application of multidisciplinary technologies.The company's main products are glutathione (GSH), β-Nicotinamide Mononucleotide and Citicoline sodium (CDPC), Should you have interests in us, please don't hesitate to get in touch with us,we will be pleased to supply any further information you require.
Product Line

Purchase Notes
COMPETITIVE PRICING : The digital factory establishment, strong production capacity and labor cost saving make our prices competitive in the industry.
UNMATCHED QUALITY :They take quality as our life. They strictly control the quality of each process and establish a complete quality control system. We promise to bring best quality products to customers.
TRANSPORT CAPACITY :There have professional freight agents, customs clearance agencies set up in the destination. Deliver your package safely.
According to the customer's transport needs can choose: FEDEX UPS TNT DHL air charter and sea.
FAQ
Q: Do you have the test and audit service?
A: Yes, we can assist to get the designated test report for product and the designated factory audit report.
Q: What's is your shipping service?
A: We can provide services for vessel booking, goods consolidation, customs declaration, shipping documents preparation and delivery bulk at the shipping port.
Q: What's your term of the delivery?
A: Our ordinary delivery term is FOB Shanghai. We also accept EXW, CFR, CIF, DDP, DDU etc. We'll offer you the shipping charges and you can choose the one which is the most convenient and effective for you.
Q: Which shipping way can you provide?
A: We can provide shipping by sea, by air and by express.
Q: What's your after-sale service?
A: Our quality warranty period is two year. Any quality problem will be solved to customer satisfactions.