NMN can be directly converted into the NAD+ after entering the body, which plays a key regulatory role in more than 400 metabolic reactions. These include three key proteins that are closely related to the mechanism of cellular aging: PARP1, Sirts, and CD38.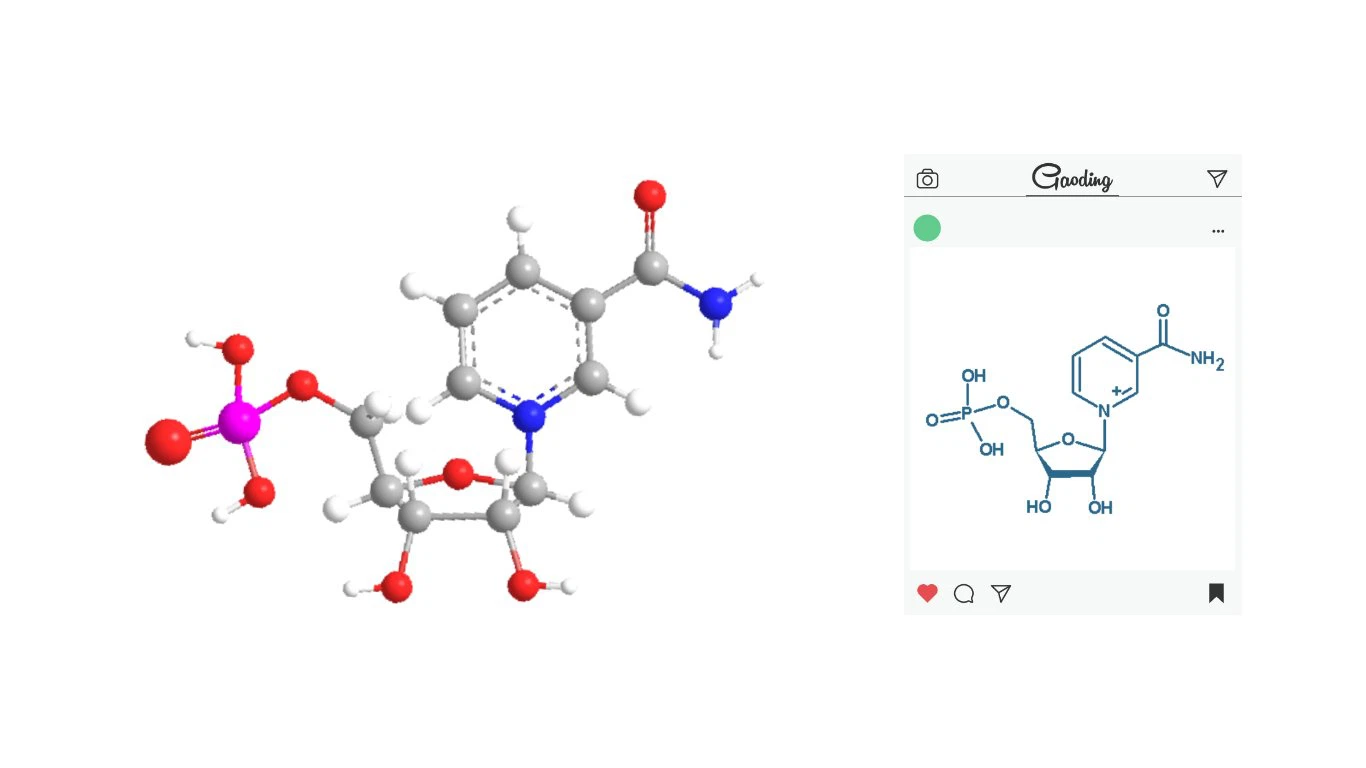 Bulk Powder Nicotinamide Mononucleotide(C11H15N2O8P)

CAS

1094-61-7

Appearance

White or almost white powder

Assay

99% min

Loss on drying

Not more than 0.5%

Heavy Metal

Not more than 10ppm

Chlorides

Not more than 200 ppm

Sulfates

Not more than 300 ppm

Iron

Not more than 20 ppm

Arsenic

Not more than 1 ppm

Bulk density

Not less than 0.15g/ml

Shelf Life

Two years when properly stored.
It has been found in mice, rats, and humans that NAD+ levels decline with age. Decreased NAD+ levels have also been found in models of Alzheimer's disease and heart failure2. NAD+ molecular depletion can lead to a decrease in the activity of key enzymes such as PARP1, Sirts, and CD38, triggering a series of chain reactions such as mitochondrial dysfunction and DNA repair disorders, which become an important cause of aging.
NMN can be converted to NAD+ within animal cells. NAD+ is a key molecule in the activity of many cells, so supplementing with NMN has benefits for almost all body systems. Here are some typical examples.
1. The therapeutic effect of NMN on stroke
NMN prevents cerebral ischemia-induced neuronal apoptosis by improving the bioenergy metabolism of post-ischemic tissues, and promotes nerve regeneration after cerebral ischemia. Therefore, NMN has a strong protective effect on ischemic brain injury. For hemorrhagic brain injury, increasing the level of NMN can reduce the hemoglobin content in infarcted tissue, reduce bleeding and edema, and reduce oxidative toxicity damage to brain tissue caused by oxidative stress.
2. The therapeutic effect of NMN on cardiac ischemia-reperfusion
The NAD+ content in the heart is decreased after ischemia, and exogenous NMN can increase the NAD+ and NADH content in the heart and reduce the infarct size.
3. The therapeutic effect of NMN on Alzheimer's disease
NMN ameliorates behavioral cognitive impairment, inhibits β-amyloid production, and attenuates nervous system amyloid plaque burden, synaptic damage, and inflammation in mice with Alzheimer's disease by activating c-Jun N-terminal kinase reaction.
4. The therapeutic effect of NMN on Parkinson's disease
NMN can improve neuronal cell survival, reduce apoptosis, restore NAD+ and ATP levels, inhibit apoptosis, and improve mitochondrial inhibitor-induced energy metabolism disorders.
5. NMN delays aging
Studies have found that NMN supplementation accelerates the synthetic turnover of NAD+, thereby activating the Sirt1 response and contributing to anti-aging.
6. The therapeutic effect of NMN on type Ⅱ diabetes
The study found that NMN could improve islet dysfunction in mice in high fructose group, reverse the changes in the expression of genes encoding islet markers mediated by pro-inflammatory cytokines, reduce the expression of pro-inflammatory factors, restore insulin secretion, and improve cytokine-mediated pancreatic islet disfunction.