Coenzyme Q10 is a natural antioxidant that is widely present in the human body. It is also an indispensable and important substance to maintain the health of human cells and tissues. It plays a very important role in the process of cell metabolism and energy production. It can activate Cellular energy, 24 hours to help the skin to produce collagen and hyaluronic acid.
Adding it to skin care products is equivalent to sending a power source to the skin from the outside, which can reactivate the weakening cells, reduce the signs of aging, and delay the aging of the skin.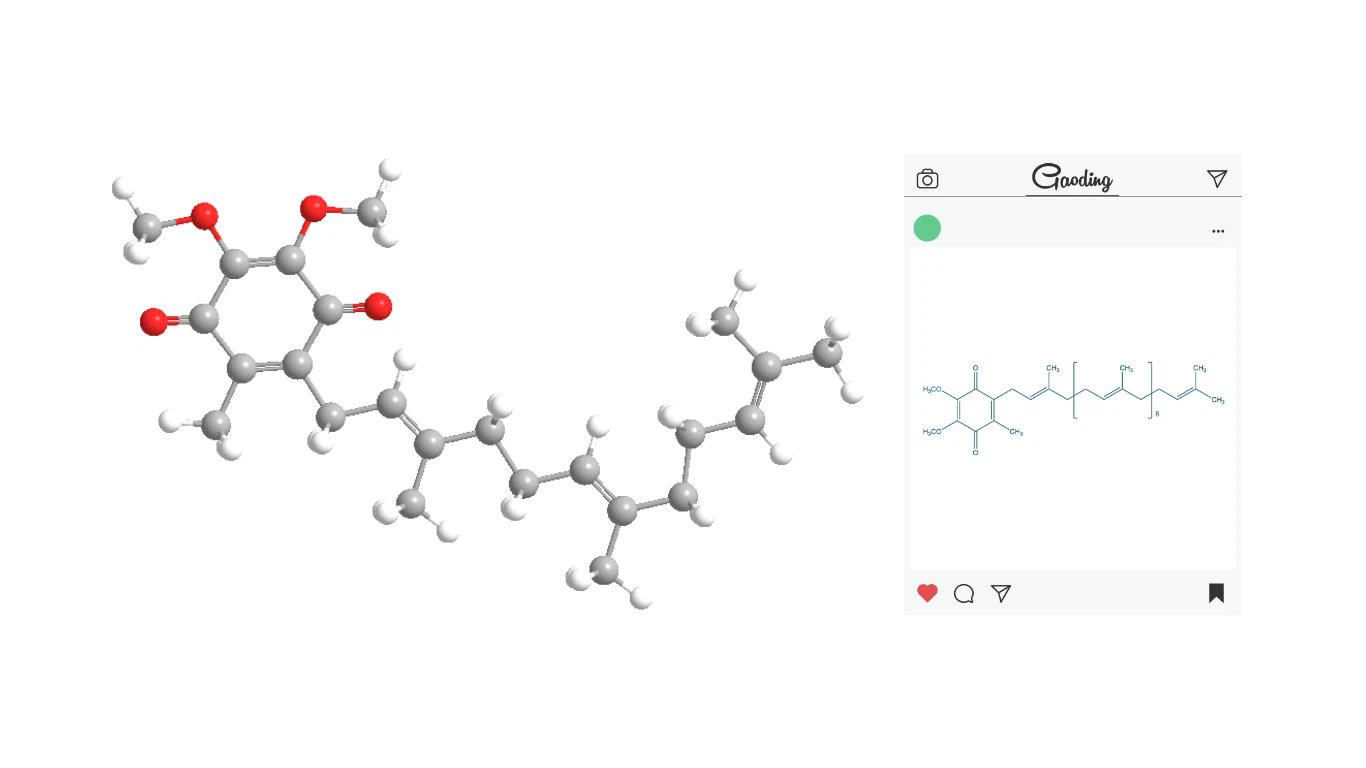 Coenzyme Q10(C59H90O4)

CAS

303-98-0

Appearance

Yellow to orange-yellow powder

Assay

≥98.0%

Loss on drying

Not more than 1%

Heavy Metal

Not more than 10ppm

Application

Raw material、medicine

Shelf Life

24 months when properly stored.
1. Antioxidant, improve mitochondrial function
Coenzyme Q10 scavenges oxygen free radicals by transferring electrons, which can effectively reduce the oxidative damage caused by active oxygen free radicals, enhance mitochondrial respiratory function, thereby increase energy production, promote cell metabolism, and improve dry and rough skin.
2. Inhibit melanin formation and reduce photodamage
In terms of protecting against light damage, coenzyme Q10 reduces UVA-induced reactive oxygen species and inhibits melanin production; at the same time, it can also reduce oxidative stress caused by UVB and inhibit the inflammatory effect of the skin, thereby better resisting ultraviolet rays infringement.
3. Firming and anti-wrinkle, improving aging
Fibroblasts are the "processing factories" of collagen and elastic fibers, and skin aging is closely related to it. The use of coenzyme Q10 can enhance the vitality of fibroblasts, promote the production of elastic fibers and collagen, and play a role in firming and anti-aging. effect.
4. Epidermal barrier repair
High concentration of coenzyme Q10 can promote the increase in the number and thickness of skin epidermal cells, fibronectin, keratin 10, and filaggrin, helping to repair the skin barrier and keep the skin healthy.