Glutathione is an innate substance in the human body, and its content is highest in the body during infancy and childhood, and decreases with age. In nature, it mainly exists in animal liver, yeast, muscle and blood cells. Some plants also contain high glutathione, such as tomatoes, cherries, cherry tomatoes (commonly known as small tomatoes) and so on.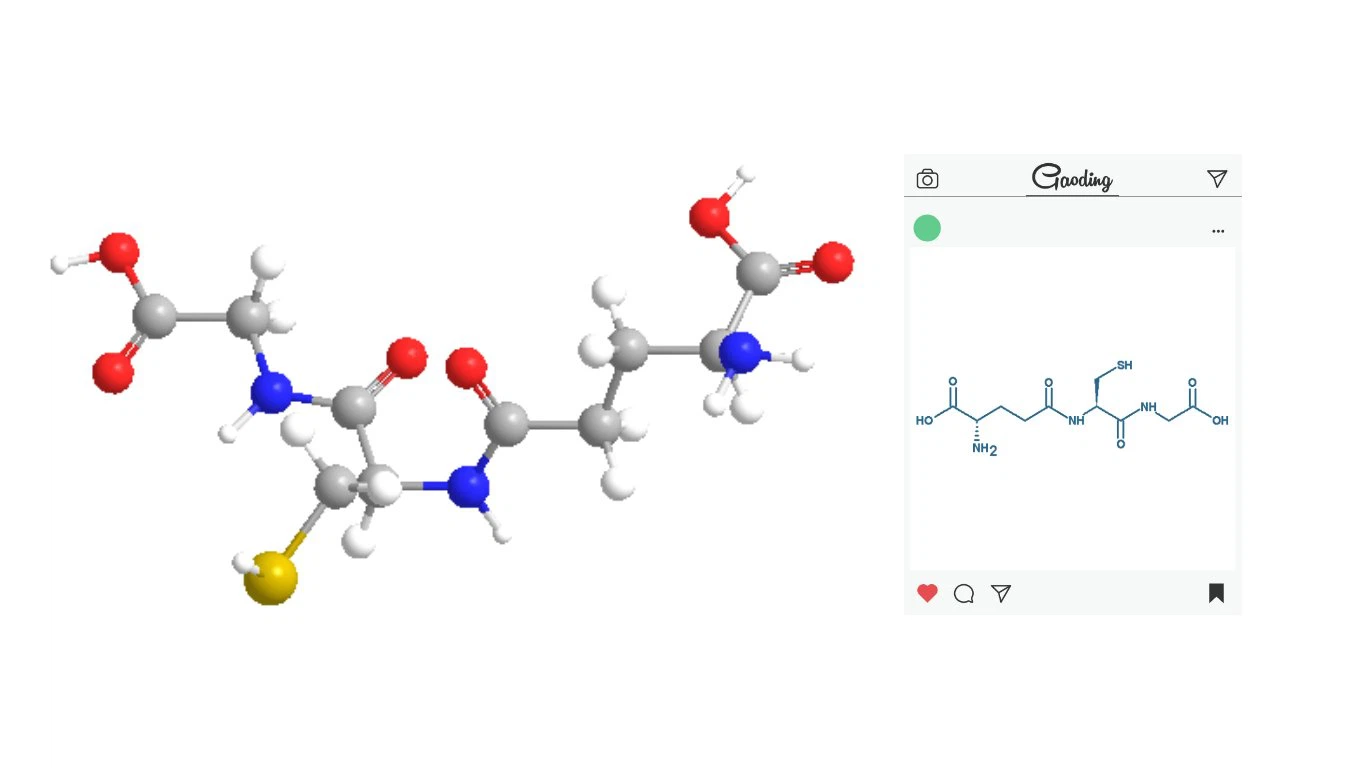 L-Glutathione Reduced(C10H17N3O6S)

CAS

70-18-8

Appearance

White or almost white powder

Assay

99% min

Chlorides

Not more than 200 ppm

Sulfates

Not more than 300 ppm

Ammonium

Not more than 200 ppm

Iron

Not more than 10 ppm

Arsenic

Not more than 2 ppm

Heavy metals

Not more than 10 ppm

Cadmium (Cd)

Not more than 1 ppm

Lead (Pb)

Not more than 3 ppm

Mercury (Hg)

Not more than 1 ppm

Sulfated ash

Not more than 0.1%

Loss on drying

Not more than 0.5%

Shelf Life

Two years when properly stored.
Glutathione is a tripeptide composed of glutamic acid, cystine and glycine. It is a physiological factor with a wide range of physiological effects, referred to as GSH, which is the collective name of Glutathione + thiol SH. Like some whitening substances, such as tranexamic acid, it is mainly used for non-whitening effects in the early clinical stage. The core role of glutathione in clinical practice is detoxification, so it has a significant role in purifying internal organs, such as repairing liver and kidneys, etc. Organ damage, removal of heavy metals from the body, etc. Later, it was found that glutathione has the effect of whitening the skin and improving the skin quality. As for how glutathione is achieved. Still have to start from the mechanism of human skin aging and darkening.
The most direct and obvious damage to us by free radicals in daily life is the damage to the skin. When the free radicals in the human body increase, the face will start to grow wrinkles, stains, plaques, etc., and become loose and dull.
There are some substances that scavenge free radicals and antioxidants in our body, including superoxide dismutase (SOD), catalase, glutathione peroxidase and other enzymes and vitamin C, vitamin E, reducing Glutathione, carotene and active selenium, etc.
When the sun shines on the body, it triggers a series of chain reactions, in which tyrosine is converted into dopa under the action of tyrosinase, which is the first decisive step in melanin synthesis. Tyrosine is an amino acid necessary for physiological activities, and exists in the human body in large quantities and widely. The tyrosinase activity in darker-skinned skin was approximately 3 times higher than in lighter-skinned skin. To control skin darkening, you can think of ways to block the action of tyrosinase.
Since the amount of melanin synthesis is positively correlated with the activity of tyrosinase, blocking tyrosinase has become the key to preventing black. The ingredients that can inhibit the activity of tyrosinase include resveratrol, kojic acid, arbutin, azelaic acid, hemostatic acid, etc., and the mechanism of action is slightly different.
Cysteine in glutathione has such a function. In medical experiments, cysteine has been found to reduce the activity of tyrosinase. Cysteine is an amino acid containing a sulfhydryl group. The sulfhydryl group has a strong nucleophilic effect. The sulfhydryl group can rapidly react with dopaquinone to rapidly form a colorless dopa derivative, thereby blocking the conversion of dopa to pigment.