L Glutathione is a non-protein sulfhydryl tripeptide compound formed by glutamic acid, cysteine and glycine through peptide bond condensation. It is an active short peptide with wide usage.glutathione injection.
L Glutathione is soluble in water, dilute alcohol, liquid ammonia and dimethyl formamide, but insoluble in ethanol, ether and acetone. The solid of glutathione is relative stable and its aqueous solution can easily be oxidized in the air.glutathione reductase assay.
Fuction
FL Glutathione is a endogenous small molecule peptides distributing in human cells. It has a series of physiological functions, such as immunity enhancement, detoxification, liver protection and anti-ageing. As a food additive, it also can be used to enhance or keep flavor of food, and prevent brown stain of food. GSH is used in a wide range of products, such as functional foods, adjuvant therapy drugs, foods and cosmetics.FocusHerb Glutathione Powder, L- Glutathione Reduced
There are a large number of documents about GSH clinical application, which indicates the curative effects in following fields:
L Glutathione Effect on hepatic diseases: it can treat virus hepatitis, alcoholic liver disease, NAFLD, hepatocirrhosis, and DILI, etc.
L Glutathione Renal diseases;
L Glutathione Protective action to drug-included renal and hepatitis
L Glutathione Acute pancreatitis systemic inflammatory response syndrome;
L Glutathione Cure diabetes mellitus and DPN;
L Glutathione Adjuvant drug in antineoplaston;
L Glutathione Cures age-related eye diseases;
L Glutathione Protection to intestinal trace;
L Glutathione Cures anaphylactoid purpura;
L Glutathione Treatment to neonatal HIE;
L Glutathione Sharing with anticancer drugs: recently, it arouses increasing concern from clinical experts to restrain the side effects of anticancer drugs and strengthen curative effect and host resistance in combination of anticancer drugs;
L Glutathione Detoxication: GSH has detoxication to intoxication of medicine, food, heavy metal and carbon monoxide;
L Glutathione Anti-ageing ;
Product Properties
CAS No.: 70-18-8
Formula: C10H17N3O6S
Appearance: White or almost white powder
Solubility: Freely soluble in water; very slightly soluble in alcohol and in dichloromethane
Specific optical rotation: −15.5° to −17.5°
Melting point: 187 ~ 195 °C
Purity ( HPLC ): 98.0% ~ 101.0%
Loss on drying: Not more than 0.5%
Packing and transportation
According to conventional packaging or Customized.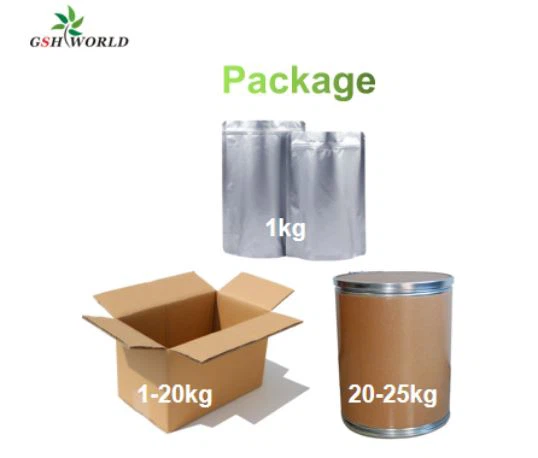 Product Line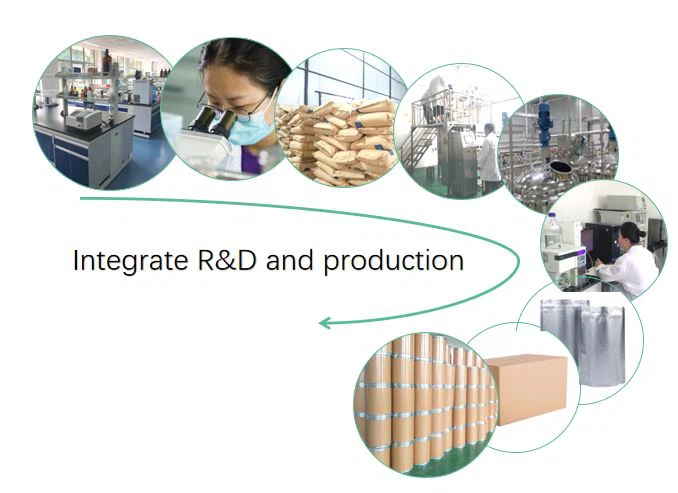 We implement strict management and control throughout the entire process from research and development, procurement of raw materials, production and input, to final product testing, packaging, delivery, and transportation. The entire production supply chain is traceable.
R & D Center
The company's R&D headquarters is located in Beijing Fengtai Science and Technology Park, with complete molecular biology, synthetic biology and fermentation laboratories. The R&D team is composed of well-known domestic universities and personnel studying in the United States and Germany, with a bachelor degree of 100%.