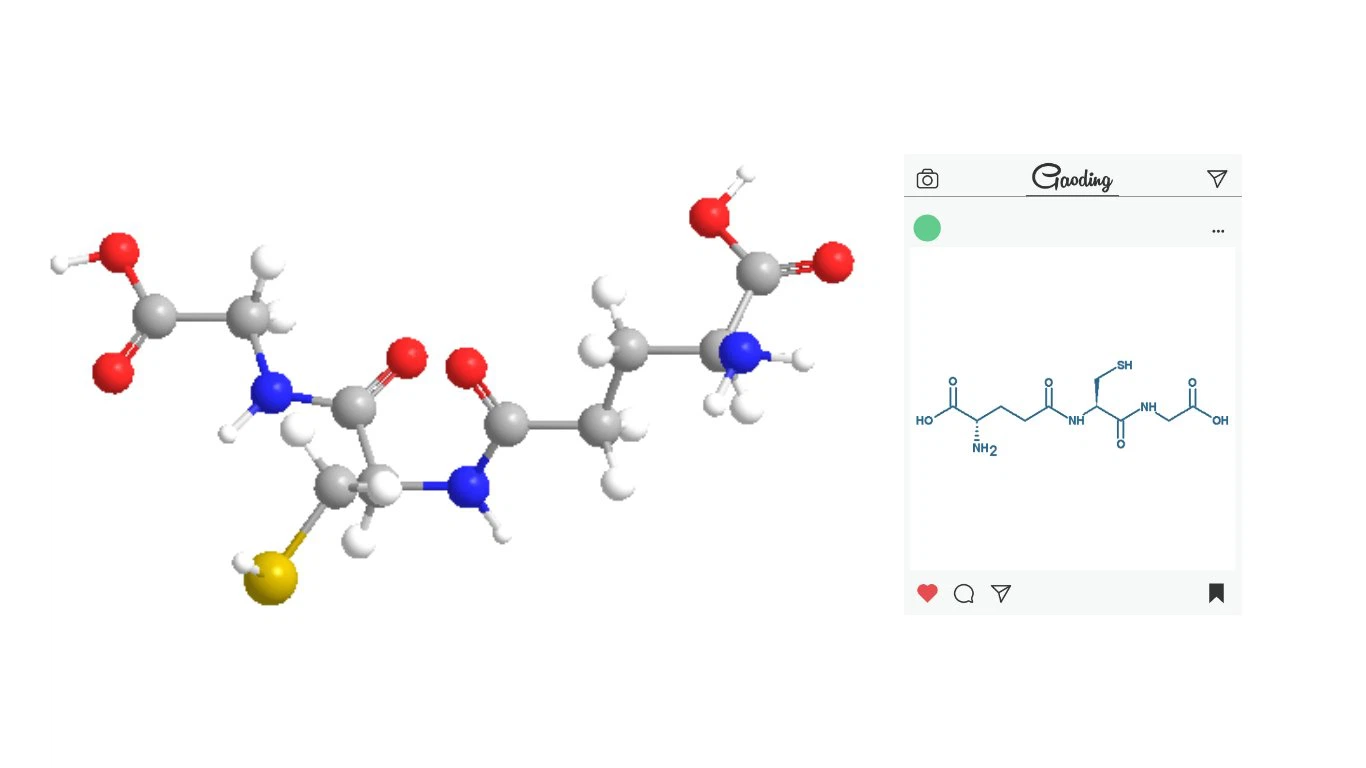 L-Glutathione Reduced(C10H17N3O6S)

CAS

70-18-8

Appearance

White or almost white powder

Assay

99% min

Chlorides

Not more than 200 ppm

Sulfates

Not more than 300 ppm

Ammonium

Not more than 200 ppm

Iron

Not more than 10 ppm

Arsenic

Not more than 2 ppm

Heavy metals

Not more than 10 ppm

Cadmium (Cd)

Not more than 1 ppm

Lead (Pb)

Not more than 3 ppm

Mercury (Hg)

Not more than 1 ppm

Sulfated ash

Not more than 0.1%

Loss on drying

Not more than 0.5%

Shelf Life

Two years when properly stored.
As a non-protein sulfhydryl molecule, L-Glutathione Reduced has a strong ability to donate electrons or proton hydrogen. As a coenzyme for specific enzymes, L-Glutathione Reduced can scavenge free radicals, modify proteins, and protect sulfhydryl-containing proteins and enzymes in cell membranes from being oxidized. , disulfide bond exchange reaction catalyst, signal transduction and other functions, play an important metabolic regulation role in the human body, and are widely used in medicine and other fields.
Function
1. Antioxidant and detoxification
GSH provides reducing power for a variety of reactions, plays a key role in the detoxification of free radicals such as hydrogen peroxide, superoxide, and monomolecular oxygen, and is converted into easily metabolized acids through the combination of its sulfhydryl groups and free radicals. Accelerates the metabolism of free radicals. Glutathione is not only capable of scavenging ROS, but also has a defense function against toxic downstream products. In addition, GSH can also help metabolize exogenous toxic substances.
2. Regulates Immune Response and Controls Inflammation
GSH plays an important role in both innate and adaptive immunity, regulating not only the activity of neutrophils and dendritic cells, but also T cell proliferation and activity.
Application
1. GSH can act as a substrate for GSH peroxidase, inhibit lipid peroxidation, protect cell membranes, and restore cell function. It can protect the activity of sulfhydryl enzymes (such as ATPase) in cells, restore the active function of sulfhydryl groups in damaged enzyme molecules, prevent the denaturation of proteins (such as hemoglobin) caused by oxidation of sulfhydryl groups, and reduce the attack of free radicals on DNA. Thereby reducing DNA damage and mutation.
2. GSH can correct the imbalance of acetylcholine and cholinesterase, play an anti-allergic effect, relieve discomfort caused by hypoxemia, nausea and liver disease, inhibit ethanol from invading the liver to produce fatty liver, and prevent skin Pigmentation, improve skin luster, improve sexual function and treat corneal diseases.
3. It can prevent and treat stomatitis caused by radiotherapy, and can also be used after chemotherapy and tumor embolization chemotherapy to protect the liver.
The high-quality pharmaceutical raw materials come from SHENZHEN GSH BIO-TECHNOLOGY CO., LTD.'s continuous exploration and pursuit of technology. The company has established a professional R&D center in Beijing, China for product research, development, formulation, testing, testing and other high-tech content At the same time, it has established three production bases in Anhui and Jilin, China, and built modern workshops that meet the GMP standards for pharmaceuticals.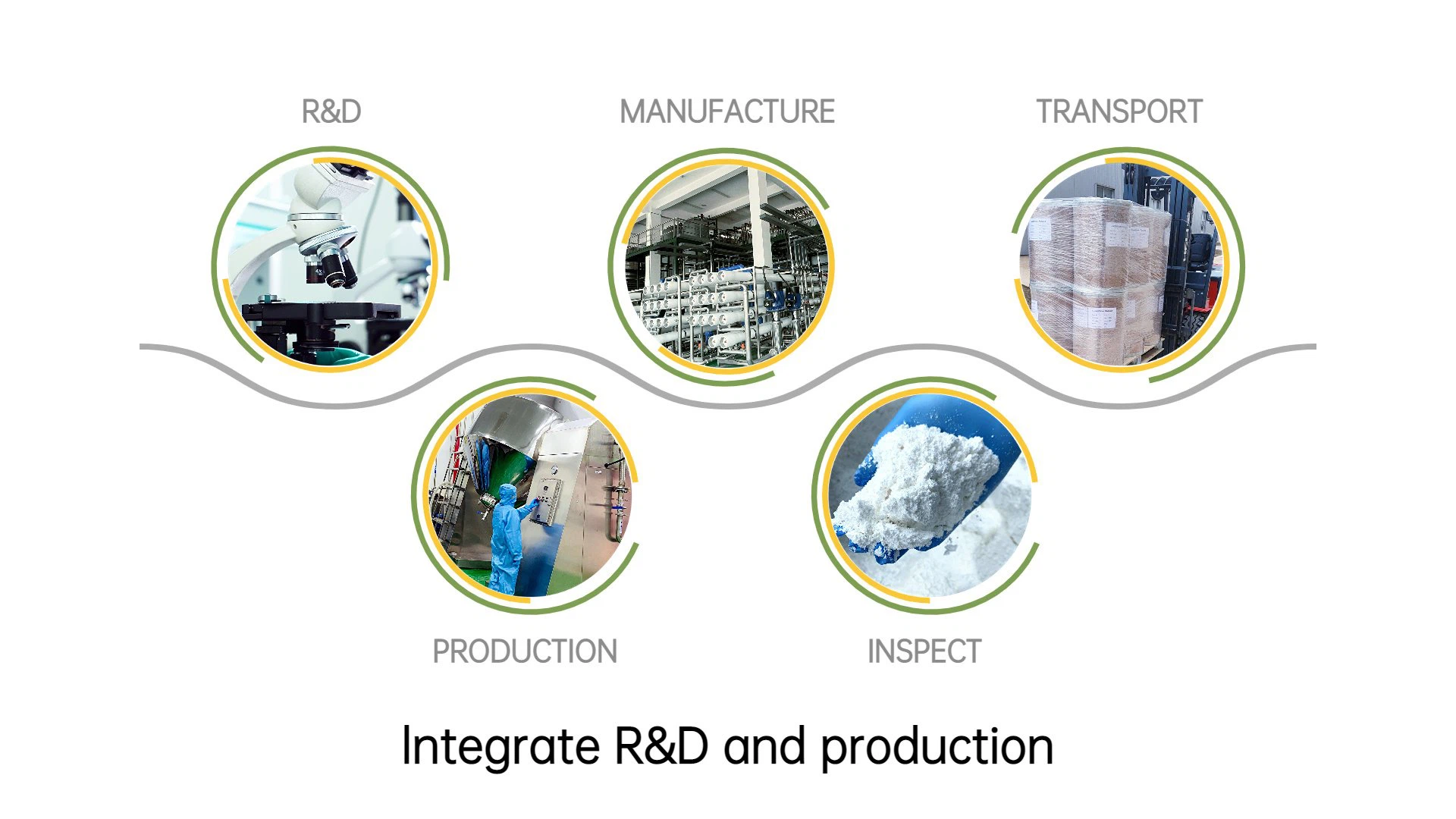 Packing&Transport