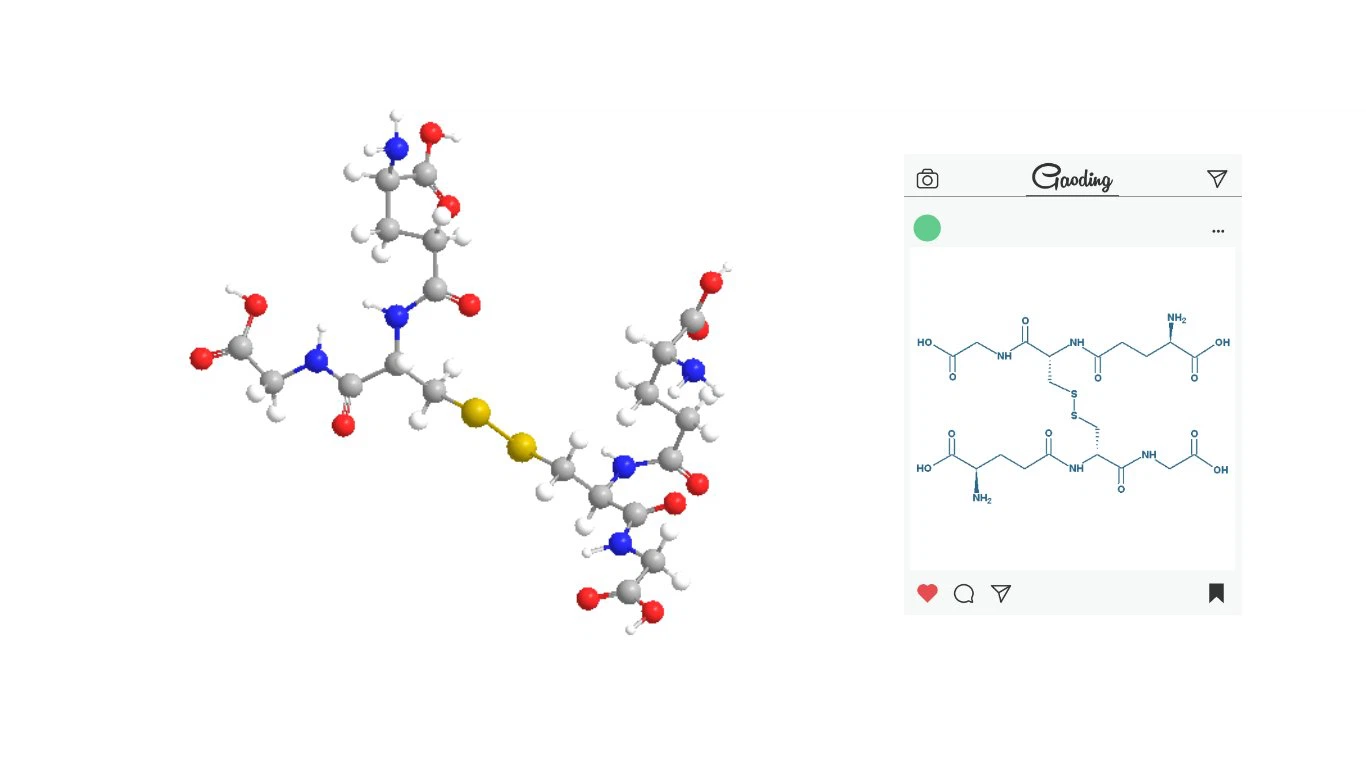 L-Glutathione Oxidized(C20H32N6O12S2)

CAS

27025-41-8

Appearance

White powder

Assay

≥98%

Heavy metals

Not more than 10 ppm

Loss on drying

Not more than 0.5%

Application

Raw material、medicine

Shelf Life

24 months when properly stored
Glutathione is a tripeptide containing a γ-amide bond and a sulfhydryl group, which is composed of glutamic acid, cysteine and glycine, and is present in almost every cell of the body.
Glutathione helps maintain normal immune system function and has antioxidant, integrated detoxification properties. The sulfhydryl group on cysteine is its active group, which is easy to combine with some drugs, toxins, etc., making it have integrated detoxification effect. Glutathione can not only be used in medicine, but also as the base material of functional food, which is widely used in functional food such as anti-aging, enhancing immunity and anti-tumor.
Glutathione has two forms, reduced (G-SH) and oxidized (G-S-S-G), and reduced glutathione accounts for the vast majority under physiological conditions. Glutathione reductase can catalyze the interconversion between the two types, and the coenzyme of this enzyme can also provide NADPH for the alternative metabolism of pentose phosphate.
The sulfhydryl group on cysteine is easy to combine with certain drugs (such as paracetamol), toxins (such as free radicals, iodoacetic acid, mustard gas, heavy metals such as lead, mercury, arsenic), etc., and has an integrated detoxification effect. Therefore, glutathione (especially glutathione in liver cells) can participate in biotransformation, so as to convert harmful toxins in the body into harmless substances and excrete them out of the body. Glutathione also helps maintain normal immune system function.