NMN, or β-Nicotinamide Mononucleotide, is a naturally occurring bioactive nucleotide that is also abundant in some fruits and vegetables. It is a key intermediate in the synthesis of coenzyme I——NAD+, which is widely involved in many biochemical reactions in the human body and is closely related to immunity and metabolism.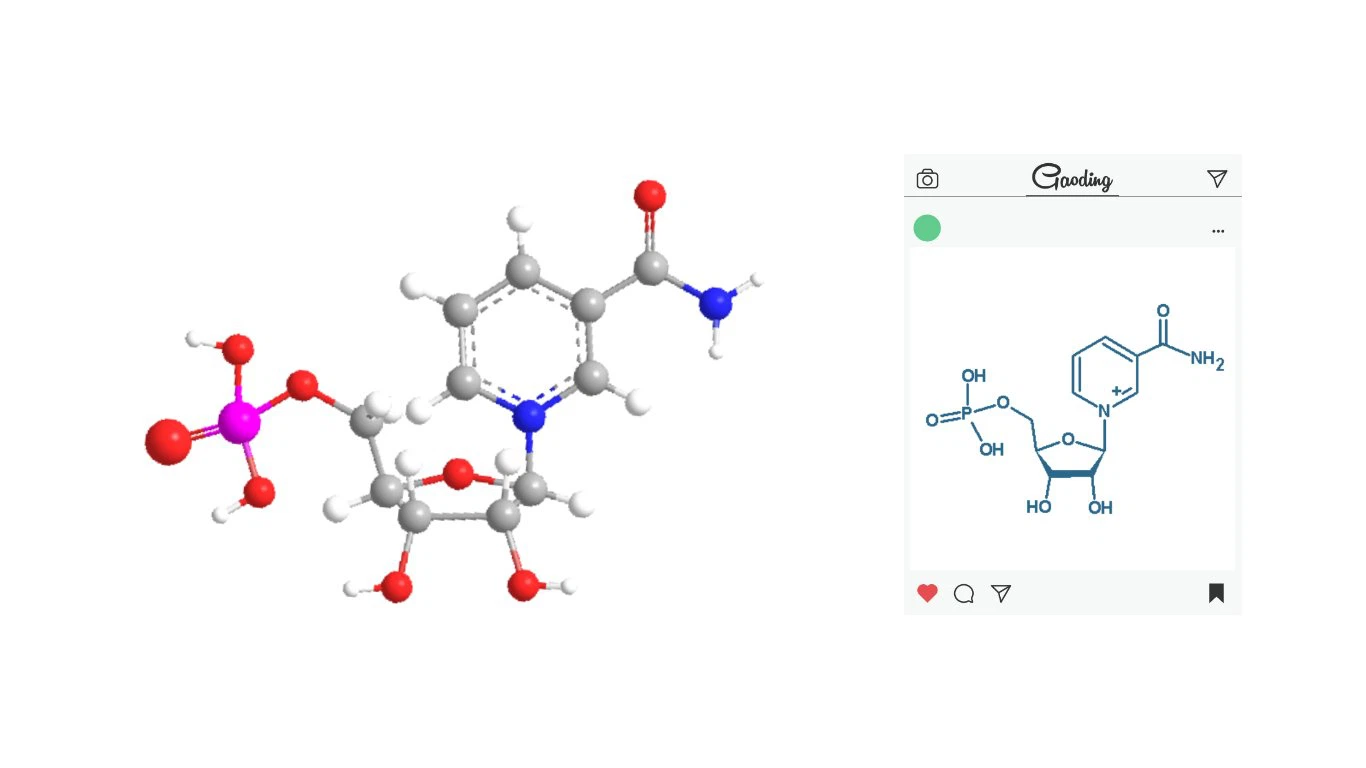 Product description of NMN supplement bulk powder:
Bulk Powder Nicotinamide Mononucleotide(C11H15N2O8P)

CAS NO.

1094-61-7

Appearance

White or almost white powder

Assay

99% min

Loss on drying

Not more than 0.5%

Heavy Metal

Not more than 10ppm

Chlorides

Not more than 200 ppm

Sulfates

Not more than 300 ppm

Iron

Not more than 20 ppm

Arsenic

Not more than 1 ppm

Bulk density

Not less than 0.15g/ml

Shelf Life

Two years when properly stored.
The significance of NMN to physical health:
1. Substance and energy metabolism: After NMN enters the body and becomes NAD+, it plays an important role in energy and substance metabolism. As far as the tricarboxylic acid cycle is concerned, the tricarboxylic acid cycle is the final metabolic pathway of the three major nutrients (sugars, lipids, and amino acids) in the human body, and it is also the hub of the metabolic connection of sugars, lipids, and amino acids. It is the energy hub of the organism that provides the organism with a large amount of energy. Coenzyme I (NAD) in mitochondria accepts electron transfer and reduces to reduced coenzyme I (NADH) in the TCA cycle. 1 mol of coenzyme I (NAD) can generate 3 mol of ATP, which is an important source of energy for cell life activities.

2. Prevention of age-related physiological decline: Many studies have confirmed that the content of NAD+ in the human body decreases with age. Mice supplemented with NMN showed weight loss, increased energy, and better blood sugar control levels. NMN reversed age caused by physiological decline. NAD+ consuming enzymes (PARP, cADPR and Sirtuins) play an important role in the biological processes of metabolism, inflammation, stress and injury response, and play an important role in regulating the cell cycle and anti-aging.
About us
GSH BIO-TECH is an innovative high-tech enterprise with enzyme catalysis technology in the field of synthetic biology as the core and cross-application of multidisciplinary technologies.The company's main products are glutathione (GSH), β-nicotinamide mononucleotide and Citicoline sodium (CDPC), Should you have interests in us, please don't hesitate to get in touch with us,we will be pleased to supply any further information you require.
Product Line

Our Services
1. Good knowledge on different market can meet special requirements.
2. Real manufacturer with our own factory located in Anhui,China
3. Strong professional technical team ensure to produce the top quality products.
4. Special cost control system ensure to provide the most favorable price.
5. Rich experience in active pharmaceutical ingredients field.
FAQ
Q: Can you do our own packaging?
A: Yes, you just provide the package design and we will produce what you want. We also have the professional designer can help you do the packaging design.
Q: When can I get the price?
A: Usually we quote within 8 hours after we get your inquiry.
Q: What's your MOQ?
A: MOQ usually 5kg quantity. We can discuss the MOQ according to customer's exact situation.
Q: How long is your delivery time?
A: The general delivery time is 7 days after receiving your order confirmation. If we have the goods in stock, it will only take 1-2 days.