NMN is the abbreviation of β-Nicotinamide Mononucleotide, which is an inherent substance in humans and is also rich in some fruits and vegetables. NMN is the precursor of NAD+, and its function is reflected by NAD+.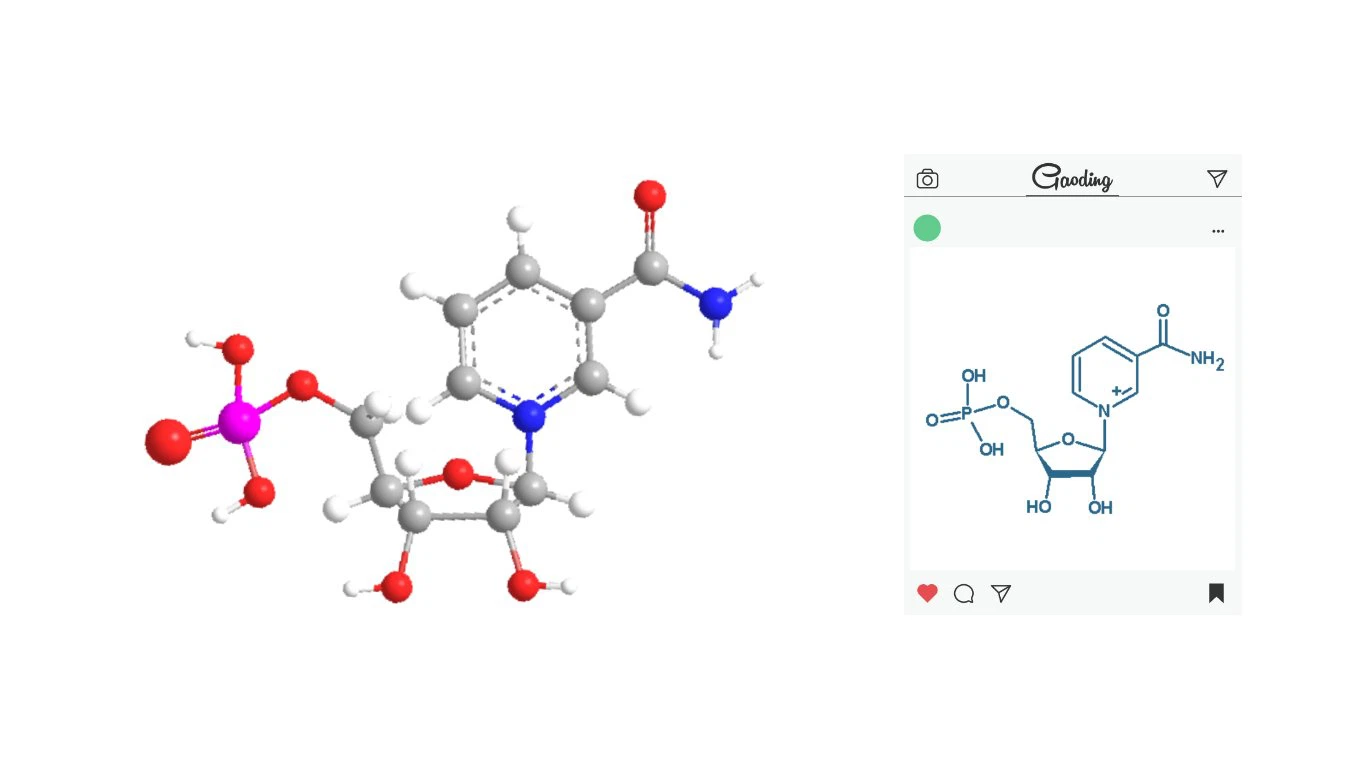 Bulk Powder Nicotinamide Mononucleotide(C11H15N2O8P)

CAS NO.

1094-61-7

Appearance

White or almost white powder

Assay

99% min

Loss on drying

Not more than 0.5%

Heavy Metal

Not more than 10ppm

Chlorides

Not more than 200 ppm

Sulfates

Not more than 300 ppm

Iron

Not more than 20 ppm

Arsenic

Not more than 1 ppm

Bulk density

Not less than 0.15g/ml

Shelf Life

Two years when properly stored.
What does NMN powder do?
1. Anti-aging ability, effectively improve memory and improve sleep quality.
2. DNA repair, supplemented with enough NMN, greatly repairs the DNA of irradiated cells, suitable for patients with radiotherapy and chemotherapy, as well as the irradiated population.
3. Enhance disease resistance, and can effectively intervene in diabetic patients who are poorly controlled by diet and drugs.
4. Effectively improve neurocognition, including Parkinson's syndrome, Alzheimer's disease, etc.
5. Protect the cardiovascular system, because it can increase the level of NAD+ in the heart and reduce the damage to the heart.
6. Effectively protect the liver and relieve alcohol, effectively enhance the tolerance of the human liver to alcohol.
7. Effectively protect eyesight and hearing, protect the retina from damage, prevent photoreceptor cell degeneration and increase the sensitivity of ear neurons.
8. Strengthen bones, increase muscle, tighten skin, and reduce fat.
9. Control aging and help reverse aging.
10. Help advanced women restore fertility.
11. Prevent and improve depression and early schizophrenia behavior.
12. Anti-new coronavirus, significantly improving the cytokine storm-lethal in patients with new coronary pneumonia.
Is it OK to take NMN everyday?
Research confirms that daily consumption of 500 mg of NMN is safe, which was obtained in a 4-year human trial conducted in 2020 by Professor Hiroshi Ito of Keio University in Japan and the University of Washington on healthy men aged 40 to 60 The conclusion is worth considering.
What are the negative side effects of NMN?
NMN human clinical trials conducted in Japan have also proved that the human body has no adverse reactions or adverse consequences after oral administration of NMN. At the same time, NMN has been sold as a dietary supplement or healthy green food in many countries and regions for many years. There are reports of adverse reactions. The human body itself also contains NMN, so NMN is a component that is tolerated by the human body, and it is relatively safe to take.
About us
GSH BIO-TECH is an innovative high-tech enterprise with enzyme catalysis technology in the field of synthetic biology as the core and cross-application of multidisciplinary technologies.The company's main products are glutathione (GSH), β-nicotinamide mononucleotide and Citicoline sodium (CDPC), Should you have interests in us, please don't hesitate to get in touch with us,we will be pleased to supply any further information you require.
Product Line

Purchase Notes
COMPETITIVE PRICING : The digital factory establishment, strong production capacity and labor cost saving make our prices competitive in the industry.
UNMATCHED QUALITY :They take quality as our life. They strictly control the quality of each process and establish a complete quality control system. We promise to bring best quality products to customers.
TRANSPORT CAPACITY :There have professional freight agents, customs clearance agencies set up in the destination. Deliver your package safely.
According to the customer's transport needs can choose: FEDEX UPS TNT DHL air charter and sea.
FAQ
Q: Are you trading company or manufacturer? A: We are professional manufacturer specialized in active pharmaceutical ingredients products. And we trade our products with our clients directly.
Q: Can you do OEM and ODM?
A: Yes, OEM and ODM are both acceptable. The purity, mesh, packing can be customized, the basic quantity we will advise after we discuss.
Q: Can we use our own logo?
A: Yes, we can print your private logo according to your request.
Q: What is your term of payment?
A: 100% T/T in advance.
Q: Which payment form you can accept?
A: T/T, Western Union, PayPal etc. We accept any convenient and swift payment term.
Q: Which certificate do you have?
A: BRC, ISO9001, HALAL, Kosher, FSSC, HACCP, FDA.