Glutathione is an endogenous substance in the human body, a natural active peptide, and has important physiological functions. The content in human blood is 26 ~ 34 mg/100g. In infants and young children, the content in the body is the highest, and it decreases with age. It mainly exists in yeast, animal liver, muscle and blood cells. The content of glutathione in some plants Also relatively high, such as tomatoes. Among them, the content of glutathione in baker's yeast, wheat germ and animal liver is 100-1000 mg/100g, pig blood is 10-15 mg/100g, chicken blood is 58-73 mg/100g, tomato The content in pineapples, pineapples, and cucumbers is 12 ~ 33 mg/100g, and the content in sweet potatoes, mung bean sprouts, onions, and shiitake mushrooms is relatively low (0.06 ~ 0.7 mg/100g).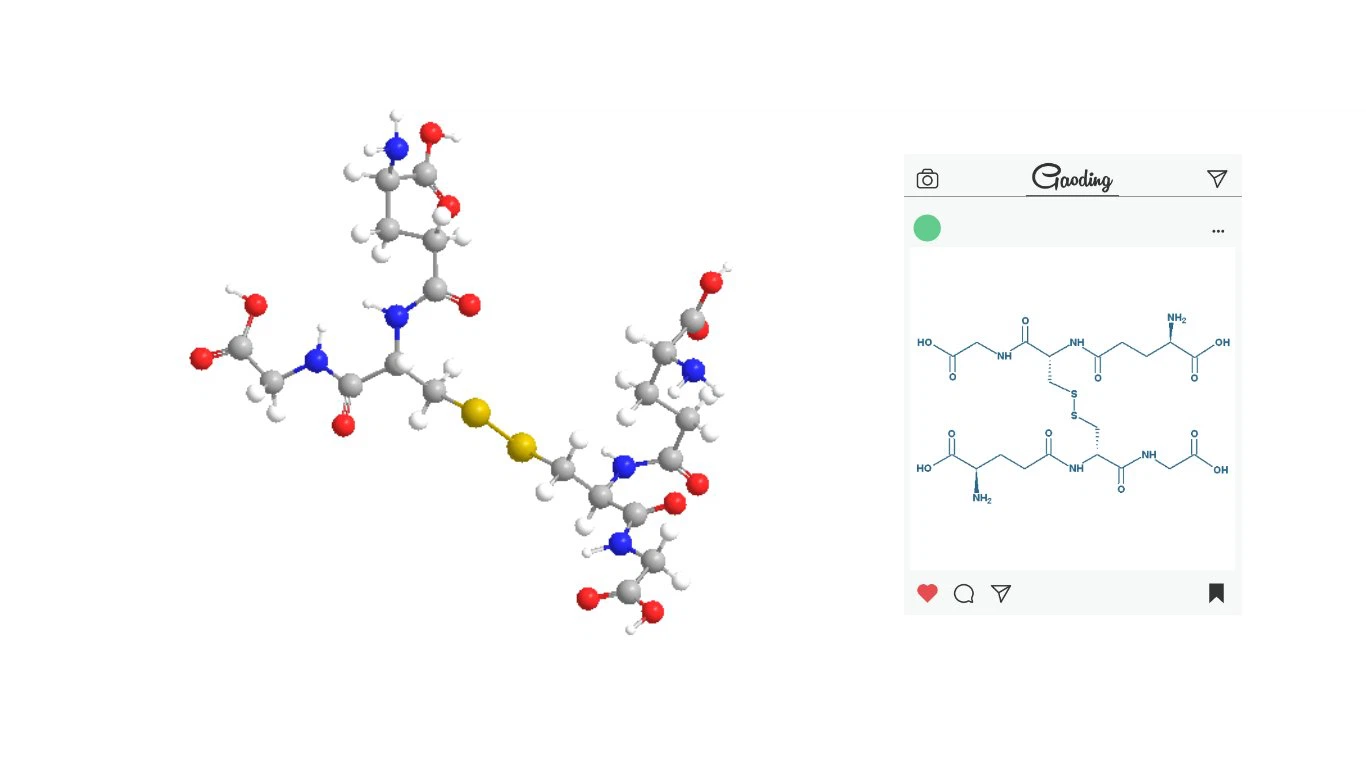 L-Glutathione Oxidized(C20H32N6O12S2)

CAS

27025-41-8

Appearance

White powder

Assay

≥98%

Heavy metals

Not more than 10 ppm

Loss on drying

Not more than 0.5%

Application

Raw material、medicine

Shelf Life

24 months when properly stored
Glutathione exists in two forms in cells: reduced form (GSH) and oxidized form (GSSG), and has a variety of important physiological functions in organisms:
1) Participate in redox reactions in cells
2) Participate in intracellular metabolic cycle
3) Maintain cell reduction state
4) Participate in DNA synthesis, repair and protein synthesis.
Maintaining an appropriate GSH/GSSG ratio is the key to cell survival, and the synthesis of reduced glutathione is considered to be a key defense mechanism for cells to resist oxidative damage and free radicals.
In the field of medicine, it is mainly used in scavenging free radicals, improving immunity, protecting the liver, detoxifying, and has whitening effects. It is the main ingredient of whitening injections, some whitening skin care products and oral whitening health care products. It also has effects on radiation sickness and radiation protection, anti-allergy, increasing vision and eye diseases, anti-aging, and improving the course and symptoms of certain diseases.