Glutathione belongs to a low molecular weight thiol tripeptide, which plays an extremely important role in maintaining intracellular redox balance. Not only does it have excellent antioxidant properties, it has been found in studies of its anti-melanogenic properties to help facilitate its conversion into a whitening agent. It exists in reduced form (GSH) and oxidized form (GSSG).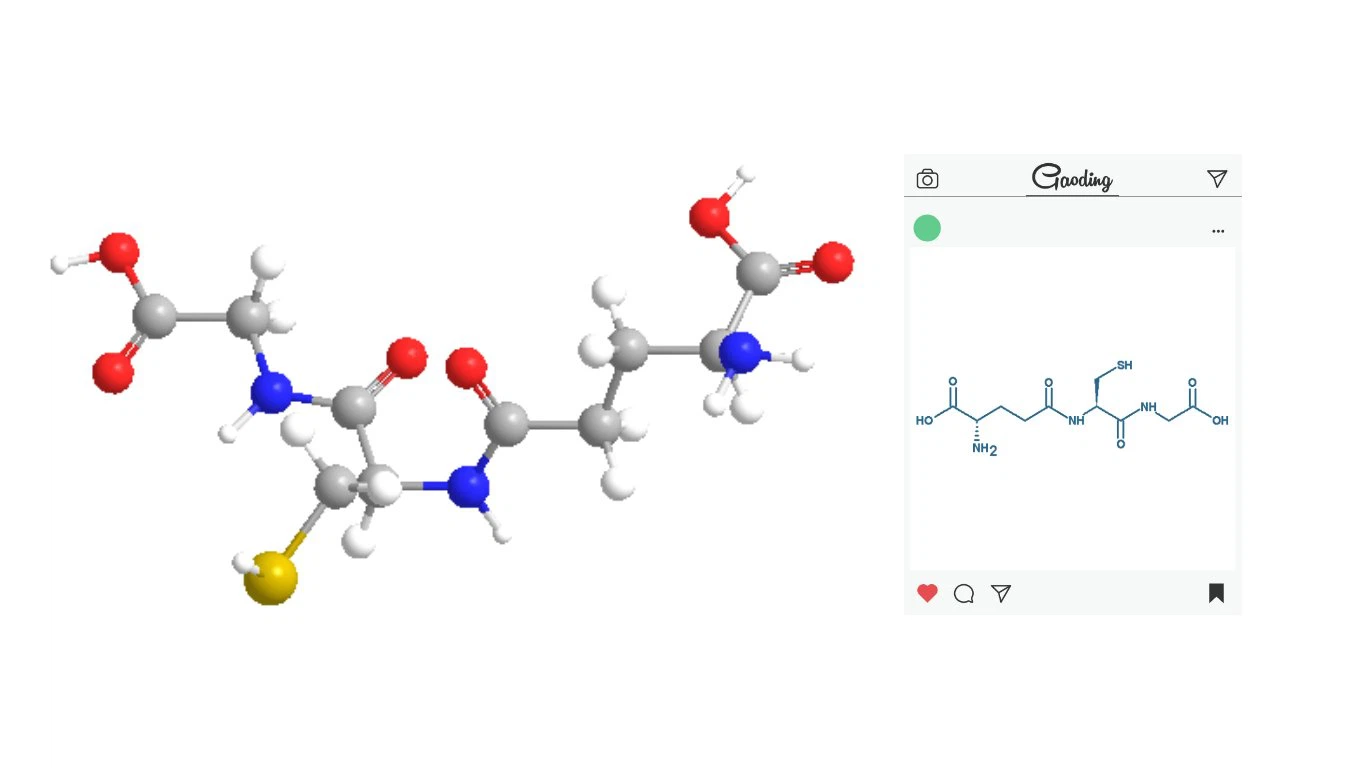 L-Glutathione Reduced(C10H17N3O6S)

CAS

70-18-8

Appearance

White or almost white powder

Assay

99% min

Chlorides

Not more than 200 ppm

Sulfates

Not more than 300 ppm

Ammonium

Not more than 200 ppm

Iron

Not more than 10 ppm

Arsenic

Not more than 2 ppm

Heavy metals

Not more than 10 ppm

Cadmium (Cd)

Not more than 1 ppm

Lead (Pb)

Not more than 3 ppm

Mercury (Hg)

Not more than 1 ppm

Sulfated ash

Not more than 0.1%

Loss on drying

Not more than 0.5%

Shelf Life

Two years when properly stored.
Whitening Mechanism of Glutathione
Glutathione can reduce the activity of tyrosinase in three ways, so that tyrosinase can be directly inhibited through the thiol-chelated copper site. Second, glutathione can interfere with the transfer of tyrosinase to pre-melanosome cells. Without pre-melanosomes, the melanin problem will naturally be solved. Subsequently, tyrosinase was inhibited indirectly through antioxidant action. Glutathione transfers melanogenesis from eumelanin to pheomelanin synthesis through the reaction between thiol and dopaquinone, thereby forming a thiol-dopa conjugate. Because glutathione has a strong antioxidant capacity, it has been proven by scientific research that it can remove reactive oxygen species produced in epidermal cells induced by ultraviolet radiation.
The whitening effect of glutathione is mainly used in three routes: topical administration (cream, facial cleanser), oral administration (capsules and sublingual/buccal tablets) and intravenous injection.
1. Topical Glutathione
GSSG emulsion can produce GSH after skin absorption, which contributes to changes in melanin index, moisture content of stratum corneum, skin smoothness, skin elasticity and wrinkle formation. Glutathione was statistically significant in reducing melanin index relative to placebo. The common forms of glutathione are soaps, facial cleansers and creams, and in recent years it has also been found in chemical peels.
2. Oral glutathione
Lozenges instead of capsules are helpful to enhance and ensure stable bioavailability, maximizing the bioavailability of glutathione under the sublingual or oral route.
3. Intravenous Glutathione Injection
The effect of injection is immediate, and the relative utilization is higher. Although the effect of intravenous injection is better, due to the higher therapeutic dose, there may be overdose, and the safety range is limited.