Coenzyme Q10, also known as ubiquinone, is a fat-soluble nutrient with high content in the human body, especially in the heart, liver and kidneys.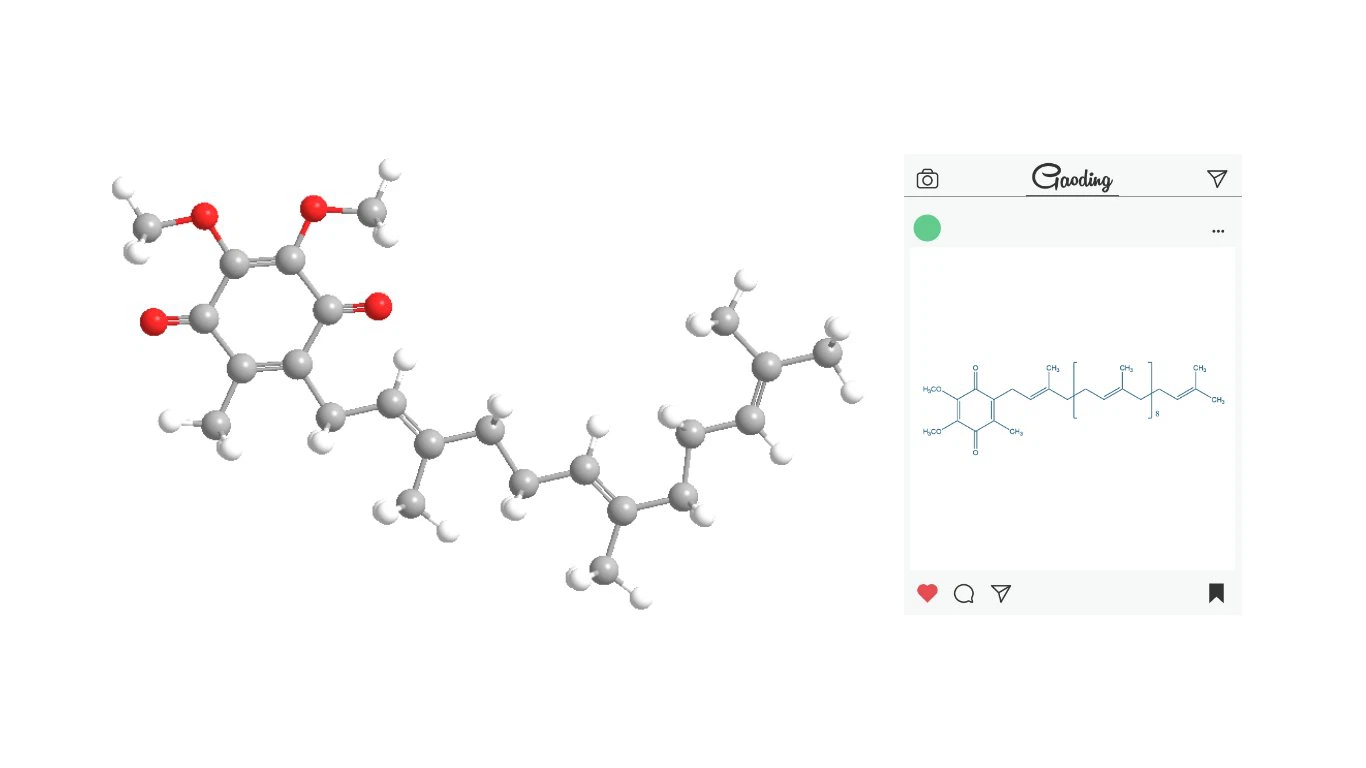 Coenzyme Q10(C59H90O4)

CAS

303-98-0

Appearance

Yellow to orange-yellow powder

Assay

≥98.0%

Loss on drying

Not more than 1%

Heavy Metal

Not more than 10ppm

Application

Raw material、medicine

Shelf Life

24 months when properly stored.
1.A natural antioxidant produced by the cell itself, which can inhibit the peroxidation of mitochondria and the accumulation of peroxidation in the organism, maintain the structural integrity of the biofilm, and enhance non-specific immunity in the body.
2. Participate in mitochondrial energy metabolism, activate cellular respiration, and accelerate ATP production; it plays an important role in providing biological energy and maintaining life functions.
Coenzyme Q10 efficacy:
(1) Prevention and adjuvant treatment of heart disease.
(2) Improve cell viability.
(3) Improve the immunity of the body.
(4) Assist in improving Parkinson's, Alzheimer's and other diseases.
(5) Protect the brain and nerve cells.
(6) Assist in lowering blood pressure.
(7) Antioxidant and anti-aging, reduce the signs of aging.
(8) Neutralize the side effects of statins.
(9) Prevent cell damage that may occur after surgery or treatment with certain anticancer drugs.
Causes of coenzyme Q10 deficiency:
(1) Insufficient dietary intake
(2) In vivo biosynthesis disorder
(3) Excessive consumption of the body
(4) The amount of synthetic coenzyme Q10 in the human body decreases with age.
Who is more likely to be deficient in CoQ10?
Elderly.
Although the human body can synthesize coenzyme Q10, scientific research results show that most diseases can significantly reduce the content of coenzyme Q10 in the body, whether in humans or animals. In addition, more elderly people take statins, statins can reduce the concentration of coenzyme Q10 in the blood by 40%, so the elderly are more likely to lack coenzyme Q10.
Who should supplement with CoQ10?
(1) Patients with cardiovascular and cerebrovascular diseases
(2) People with high blood lipids.
(3) Diabetic patients.
(4) Cancer patients.
(5) Seniors over 65 years old.
Expert Tip: Before taking, follow the doctor's advice and take it as appropriate.