Glutathione is a molecule that makes up three amino acids that are necessary for the normal functioning of the body's immune system. Glutathione prevents cellular damage by destroying harmful or unstable molecules in the energy process. It also helps build deoxyribonucleic acid (DNA) and proteins, and plays an important role in dealing with drugs and carcinogens ingested into the body.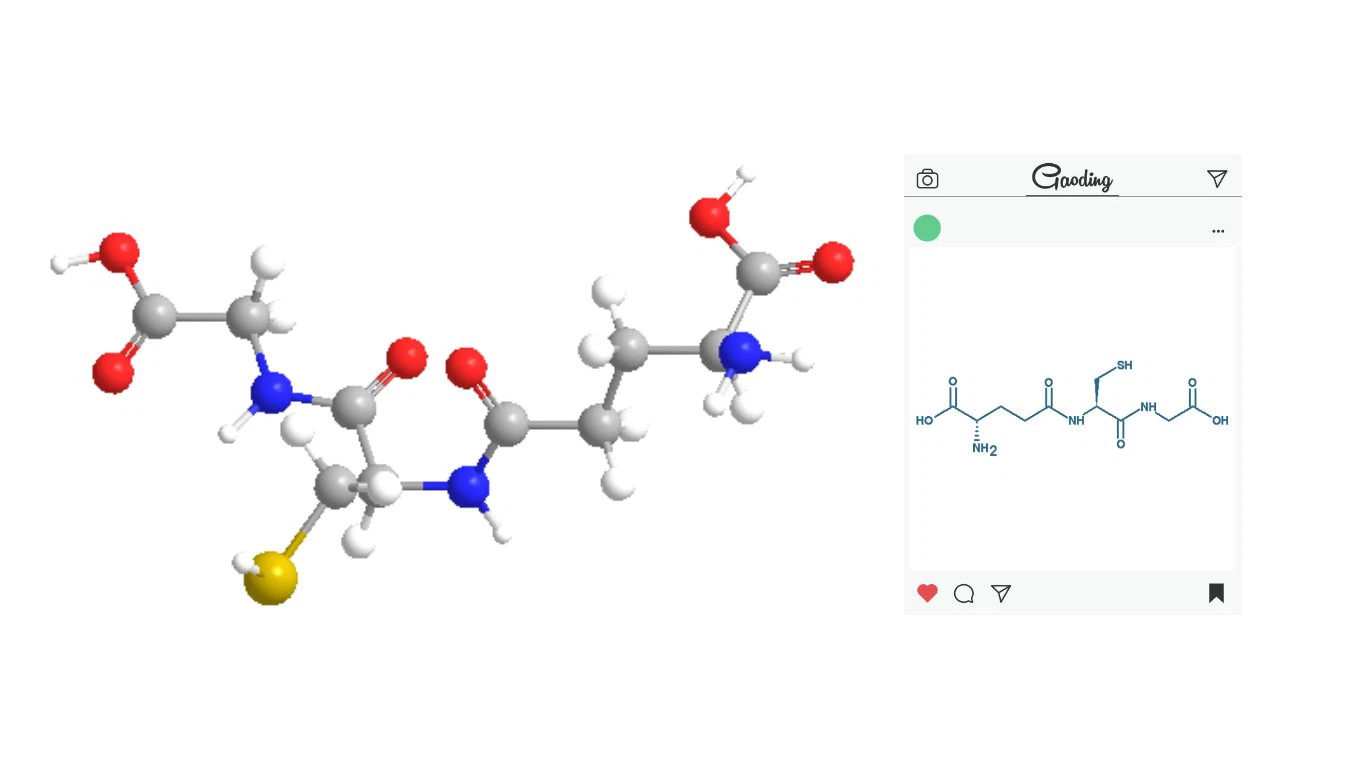 L-Glutathione Reduced(C10H17N3O6S)

CAS NO.

70-18-8

Appearance

White or almost white powder

Assay

99% min

Chlorides

Not more than 200 ppm

Sulfates

Not more than 300 ppm

Ammonium

Not more than 200 ppm

Iron

Not more than 10 ppm

Arsenic

Not more than 2 ppm

Heavy metals

Not more than 10 ppm

Cadmium (Cd)

Not more than 1 ppm

Lead (Pb)

Not more than 3 ppm

Mercury (Hg)

Not more than 1 ppm

Sulfated ash

Not more than 0.1%

Loss on drying

Not more than 0.5%

Shelf Life

Two years when properly stored.
What does glutathione do for the body?
Glutathione is widely distributed in the body and plays a direct or indirect role in many important biological phenomena, such as protein and DNA synthesis, material transportation, enzyme activity, metabolism and cell protection. It is the prosthetic group of many enzyme reactions, and can be used as an antioxidant to protect the sulfhydryl group (-SH) of biomolecular proteins, remove excessive free radicals in the body, participate in the tricarboxylic acid cycle and sugar metabolism in the body, and have detoxification, anti-aging, and prevention of diabetes And cancer and eliminate fatigue and so on.
What are the symptoms of low glutathione?
Levels of endogenous glutathione gradually decrease with aging due to reduced biosynthesis of reduced glutathione, low protein content, and reduced intake of fruits and vegetables. Lack of glutathione can lead to various chronic diseases, such as type 2 diabetes and obesity, cardiovascular disease, respiratory disease, cancer and liver disease, and it is also prone to oxidative damage and inflammation in the lungs, increasing viral load, leading to acute respiratory distress syndrome.
What food is rich in glutathione?
Glutathione widely exists in nature, animal blood, liver, yeast and grain germ are rich in glutathione, the content of which is as high as 100-200 mg/100 g, while the content of glutathione in plant tissue is relatively low. Low.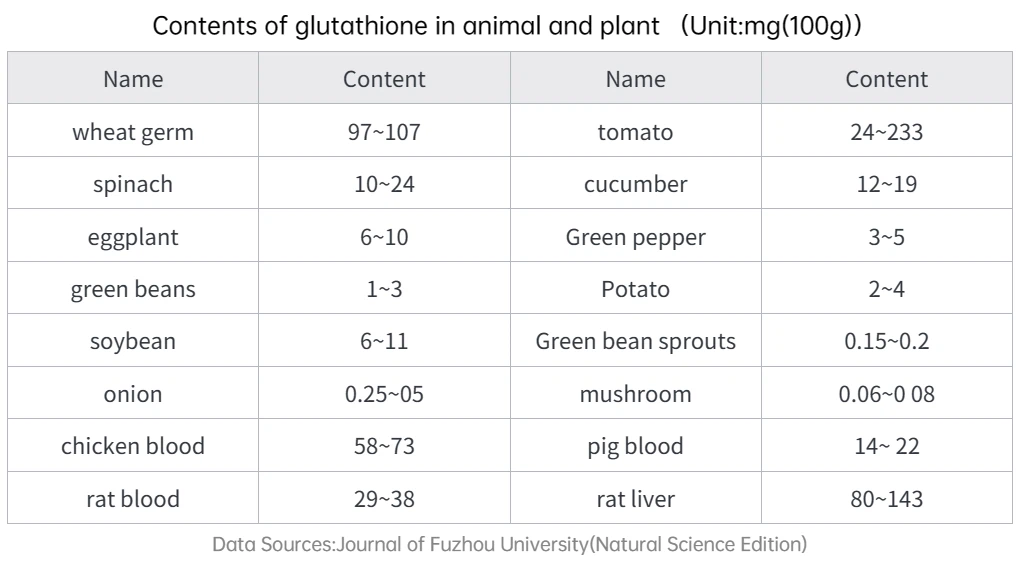 What is glutathione used for?
With glutathione as the functional active factor, it can be made into other different types of functional foods, such as beverages, indulgences (candies, etc.), dairy products, noodles, fermented foods, and special foods for some special groups (such as pregnant women, infants, etc.) Oral health care products produced by infants and patients, etc.
About us
GSH BIO-TECH is an innovative high-tech enterprise with enzyme catalysis technology in the field of synthetic biology as the core and cross-application of multidisciplinary technologies.The company's main products are glutathione (GSH), β-Nicotinamide Mononucleotide and Citicoline sodium (CDPC), Should you have interests in us, please don't hesitate to get in touch with us,we will be pleased to supply any further information you require.
Product Line

Purchase Notes
COMPETITIVE PRICING : The digital factory establishment, strong production capacity and labor cost saving make our prices competitive in the industry.
UNMATCHED QUALITY :They take quality as our life. They strictly control the quality of each process and establish a complete quality control system. We promise to bring best quality products to customers.
TRANSPORT CAPACITY :There have professional freight agents, customs clearance agencies set up in the destination. Deliver your package safely.
According to the customer's transport needs can choose: FEDEX UPS TNT DHL air charter and sea.
FAQ
Q: Do you have the test and audit service?
A: Yes, we can assist to get the designated test report for product and the designated factory audit report.
Q: What's is your shipping service?
A: We can provide services for vessel booking, goods consolidation, customs declaration, shipping documents preparation and delivery bulk at the shipping port.
Q: What's your term of the delivery?
A: Our ordinary delivery term is FOB Shanghai. We also accept EXW, CFR, CIF, DDP, DDU etc. We'll offer you the shipping charges and you can choose the one which is the most convenient and effective for you.
Q: Which shipping way can you provide?
A: We can provide shipping by sea, by air and by express.
Q: What's your after-sale service?
A: Our quality warranty period is two year. Any quality problem will be solved to customer satisfactions.