Glutathione (GSH) is a naturally occurring tripeptide composed of three amino acids: cysteine, glutamic acid, and glycine. It is one of the most important molecules in the body and plays a key role in maintaining cellular homeostasis, optimal health, and protection against oxidative stress. Glutathione also helps to prevent damage to proteins, cells, and organs caused by infection and other metabolic processes.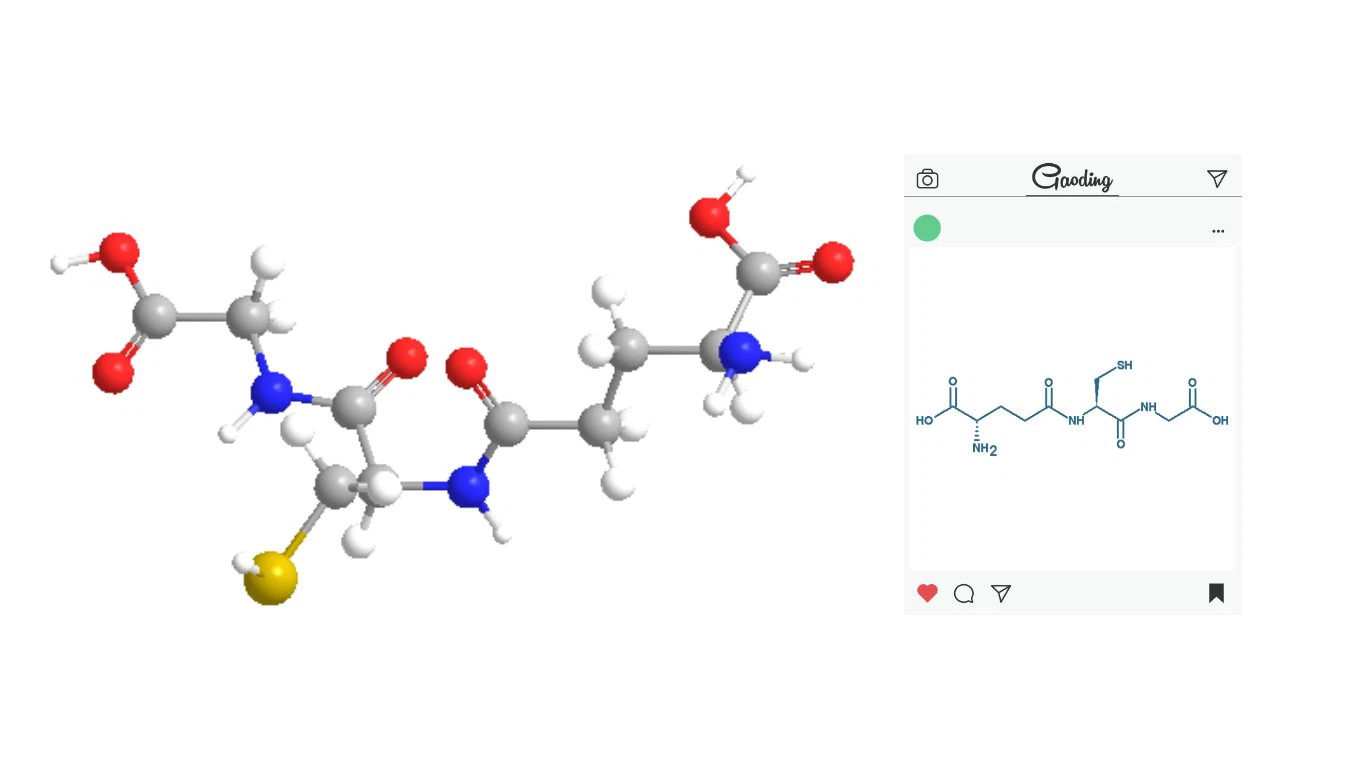 L-Glutathione Reduced(C10H17N3O6S)

CAS

70-18-8

Appearance

White or almost white powder

Assay

99% min

Chlorides

Not more than 200 ppm

Sulfates

Not more than 300 ppm

Ammonium

Not more than 200 ppm

Iron

Not more than 10 ppm

Arsenic

Not more than 2 ppm

Heavy metals

Not more than 10 ppm

Cadmium (Cd)

Not more than 1 ppm

Lead (Pb)

Not more than 3 ppm

Mercury (Hg)

Not more than 1 ppm

Sulfated ash

Not more than 0.1%

Loss on drying

Not more than 0.5%

Shelf Life

Two years when properly stored.
Glutathione is an important antioxidant found in virtually all forms of life. It is one of the body's natural defenses against environmental toxins and stress. As an antioxidant, Glutathione acts to quench oxidizing molecules, slowing down the rate of damage to cellular components, such as DNA. For example, Glutathione helps protect against inflammation and oxidative stress caused by exercise, stress, and environmental toxins.
Research has also suggested that Glutathione may have a role in cellular protection against viral and bacterial infections, as it has been shown to be involved in stimulating the immune system. Furthermore, recent research has demonstrated that Glutathione may have a protective effect against certain types of cancer, preventing cells from growing and spreading. Additionally, Glutathione plays a role in detoxifying the body and removing harmful compounds, such as heavy metals and pollutants, from the body.
Glutathione is found in small amounts in certain foods, such as vegetables, fruits, and meats. However, consuming adequate amounts of Glutathione through diet alone is often quite difficult and many individuals are unable to meet their body's needs of Glutathione. For this reason, supplementing with Glutathione is an effective alternative. Glutathione is available in several forms, including pills, tablets, capsules, sprays, and topical creams and gels.
Glutathione has a wide range of applications in the food industry. It is widely used as an antioxidant to protect food from oxidation and extend its shelf-life. Glutathione also has a number of preservative applications, and can be used as an ingredient in food packaging to delay the growth of aerobic bacteria. Furthermore, Glutathione plays a role in a variety of food processing applications such as cheese production, where it is used to denature proteins and finalize cheese texture. Additionally, it is used in enzymatic browning, meat curing, and as a color stabilizer in foods such as tuna and certain types of ham. Finally, Glutathione can act as a flavor enhancer, allowing foods to remain flavorful even after long periods of storage.
We implement strict management and control throughout the entire process from research and development, procurement of raw materials, production and input, to final product testing, packaging, delivery, and transportation. The entire production supply chain is traceable.
Why Choose us
1.OEM service professional design team
2.Professionally supplying natural food and cosmetics ingredients products
3.100% inspection before delivery
4.Inventory 24 hour delivery
5.Complete documentary system