NMN, the full name of which is Nicotinamide Mononucleotide, is a kind of potent and essential nutrient for maintaining healthy metabolism and lifespan in animals.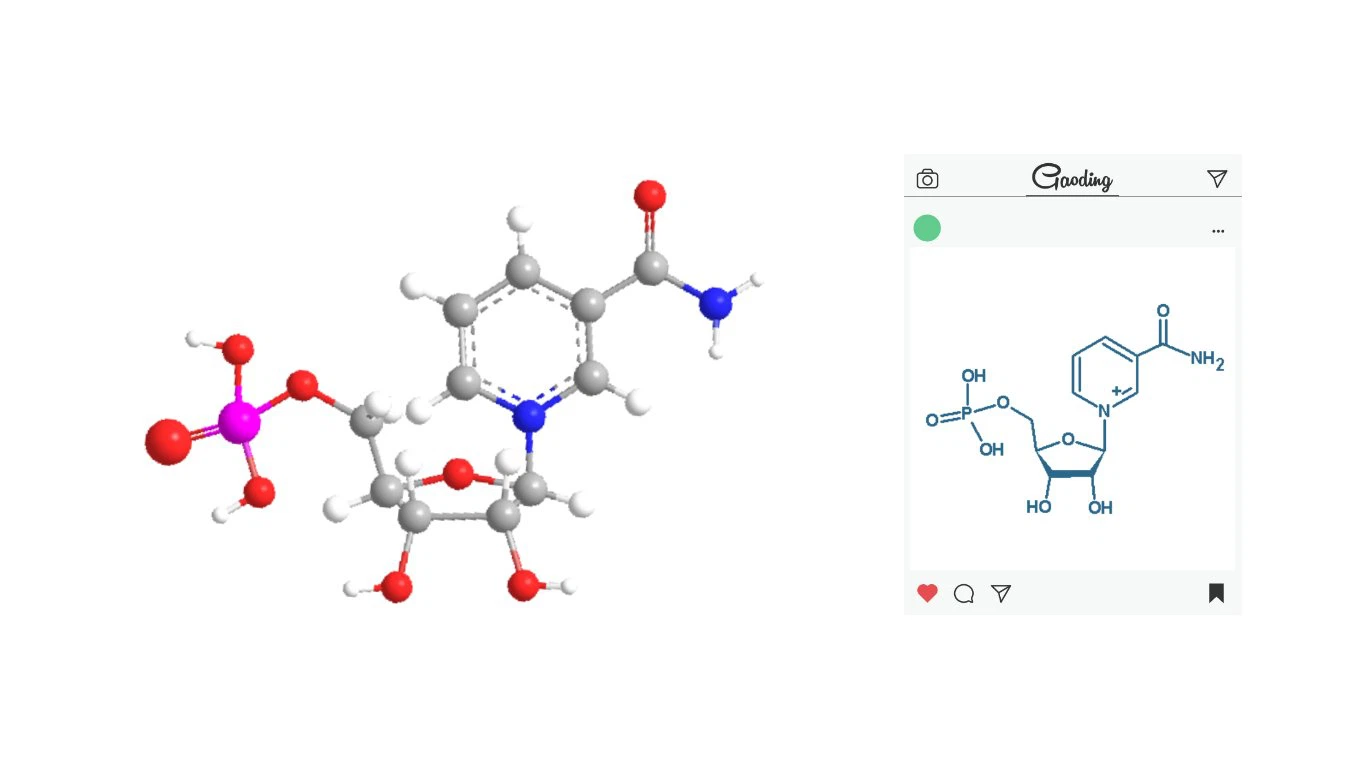 Bulk Powder Nicotinamide Mononucleotide(C11H15N2O8P)

CAS

1094-61-7

Appearance

White or almost white powder

Assay

99% min

Loss on drying

Not more than 0.5%

Heavy Metal

Not more than 10ppm

Chlorides

Not more than 200 ppm

Sulfates

Not more than 300 ppm

Iron

Not more than 20 ppm

Arsenic

Not more than 1 ppm

Bulk density

Not less than 0.15g/ml

Shelf Life

Two years when properly stored.
NMN helps in the production of cellular energy and helps to regulate important metabolic processes in the body. It also serves as a cofactor for certain enzymes that are necessary for the regular biochemical functions of the body. As a result, NMN helps to support healthy metabolism, cell maintenance and tissue health.
NMN is capable of aiding in the cellular processes that control aging and the development of diseases related to age. In fact, NMN has the potential to decelerate the aging process. Studies have revealed that the substance helps to reduce inflammation and oxidative stress, while improving glucose metabolism and erecting cells' resilience against environmental toxins.
NMN plays a significant role in building cellular energy, which helps the body to maintain a healthy energy level. In addition to building cellular energy, it also helps to increase endurance and athletic performance. This provides the body with force that further helps in accelerating muscle recovery and improving overall physical performance.
NMN is widely used as a remedy for age-related diseases such as Type II diabetes, cardiovascular diseases and other related metabolic disorders. It is often used in combination with other beneficial compounds like B vitamins and antioxidants.
NMN is also used to help support healthy nerve health, boost the immune system, reduce the signs of aging, reduce inflammation, improve the functioning of the brain and CNS, reduce stress, enhance memory and cognitive function.
NMN helps in having an active lifestyle by improving the body's natural abilities to repair itself and regenerate. It helps to reduce the signs of wear and tear and increase the body's strength and agility. Additionally, NMN is known to enhance metabolism and burn fat, as well as build muscle tissue.
NMN has been used to help manage age-related hearing and vision loss, reduce the risk of stroke, arthritis, cancer and macular degeneration. NMN has shown potential to improve overall health, vitality and restore the body to its natural vibrant state.
Easily available in the form of tablets, NMN supplements have become highly sought after in the age of natural remedies and alternative forms of medicine. The benefits of NMN have been recognized by the scientific communities and people who take it on a regular basis have reported positive results.
So, in conclusion, NMN can be said to be a very useful supplement that helps in maintaining healthy metabolism and preventing age-related diseases. It helps to repair cells and enhance overall physical performance, while reducing the signs of aging and improving cell health.
We has always adhered to green environmental protection, technological innovation and global layout. The company is equipped with advanced scientific research equipment and an experienced scientific research team. The enzymatic technology developed by the company has obtained a number of national patents.
Anhui GSH Bio-Technology Co.,LTD. is committed to innovative research and development of high value-added APIs, important pharmaceutical intermediates and cosmetic raw materials, realizing commercial production, and stably and continuously serving global customers.
F&A
1.what's your delivery time?
Usually we will arrange the shipment in 7-15 days.
2.How about the packing?
Usually we provide the packing as 25kg/bag or carton.Of course,if you have special requirements on them,we will according to you.
3.How about the validity of the products?
According to the products you ordered.