NMN is an intermediate in NAD+ (nicotinamide adenine dinucleotide) biosynthesis. NAD+ is a very important metabolic redox coenzyme in eukaryotes and plays an important role in various biological processes such as apoptosis, aging, gene expression, inflammation, DNA repair and so on. As we age, NAD+ levels decline, leading to a decline in a range of biological functions. As a precursor of NAD+, NMN can participate in the biosynthesis of NAD+ and slow down the aging process by increasing the level of NAD+ in the body.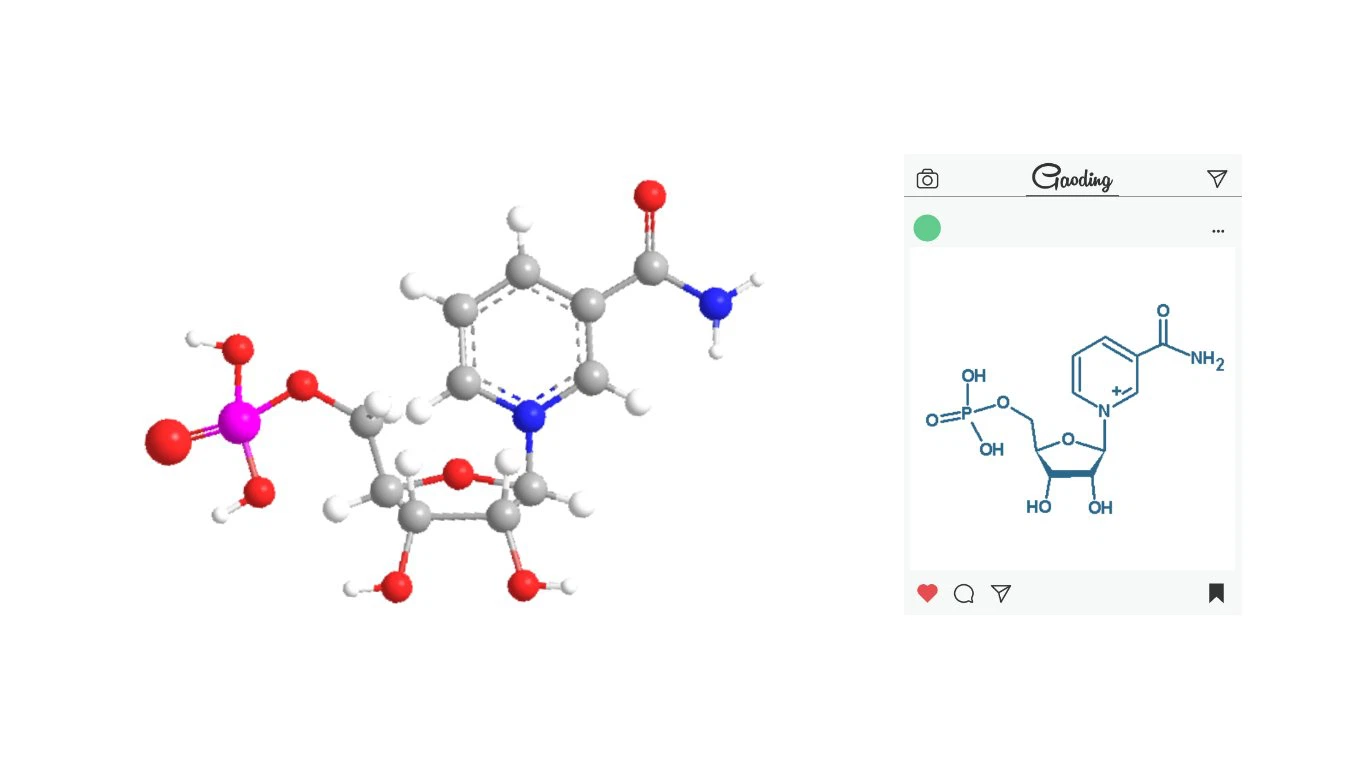 Bulk Powder Nicotinamide Mononucleotide(C11H15N2O8P)

CAS

1094-61-7

Appearance

White or almost white powder

Assay

99% min

Loss on drying

Not more than 0.5%

Heavy Metal

Not more than 10ppm

Chlorides

Not more than 200 ppm

Sulfates

Not more than 300 ppm

Iron

Not more than 20 ppm

Arsenic

Not more than 1 ppm

Bulk density

Not less than 0.15g/ml

Shelf Life

Two years when properly stored.
As NMN enters the field of skin care products, people are paying more and more attention to the relationship between this ingredient and skin health.
Photodamage is one of the important causes of skin aging, which can cause collagen loss and skin inflammation, which can lead to a series of problems such as skin sagging, wrinkles, and pigmentation. Studies have found that NMN can protect against skin photodamage.
On social platforms, with "NMN" as the keyword search, there are many entries. The common suffix words after "NMN" are anti-aging, eye mask, neck mask, air cushion, mask, glucan mask.
NMN raw materials are used for skin protectants, moisturizers, antioxidants, and can be used in various cosmetics except lip products, oral hygiene products and spray products.
As a new successful raw material, NMN's efficacy value is immeasurable. With the rise of the "ingredient party", "efficacy" has become a key attribute of cosmetics and an important carrier of corporate innovation. The consumption of functional cosmetics has become a new trend, and the cosmetics industry has entered the era of efficacy evaluation.
F&A
1.What certificate does your company have?
ISO 9001, Kosher, Halal, EU and USDA certificate are available.
2.What's your MoQ?
Our MoQ is flexible, usually 1 kg-10 kg for trial order.
3.What are your delivery methods?
Fedex, DHL, By Air, By Sea and the specific line forwarder.
Recommend:
≤50kg by DHL/Fedex door to door, it will takes 5-7 days generally.
≤200kg by Air with airport to airport, it will takes 7-9 days generally.
≥200kg by Sea with port to port, it will takes 18-25 days generally.
4.How about the packing?
1 kg per aluminum foil bag, 20kg per carton, 25kg per drum and OEM package.
5.What is the shelf life for the products?
Most products shelf life 24-36 months, meet with COA.