Glutathione (GSH) is a tripeptide containing γ-amide bonds and sulfhydryl groups, composed of glutamic acid, cysteine and glycine. It can help maintain normal immune system functions, and has anti-oxidation and integrated detoxification functions. Glutathione raw materials can not only be used in medicine, but also as a base material for functional foods.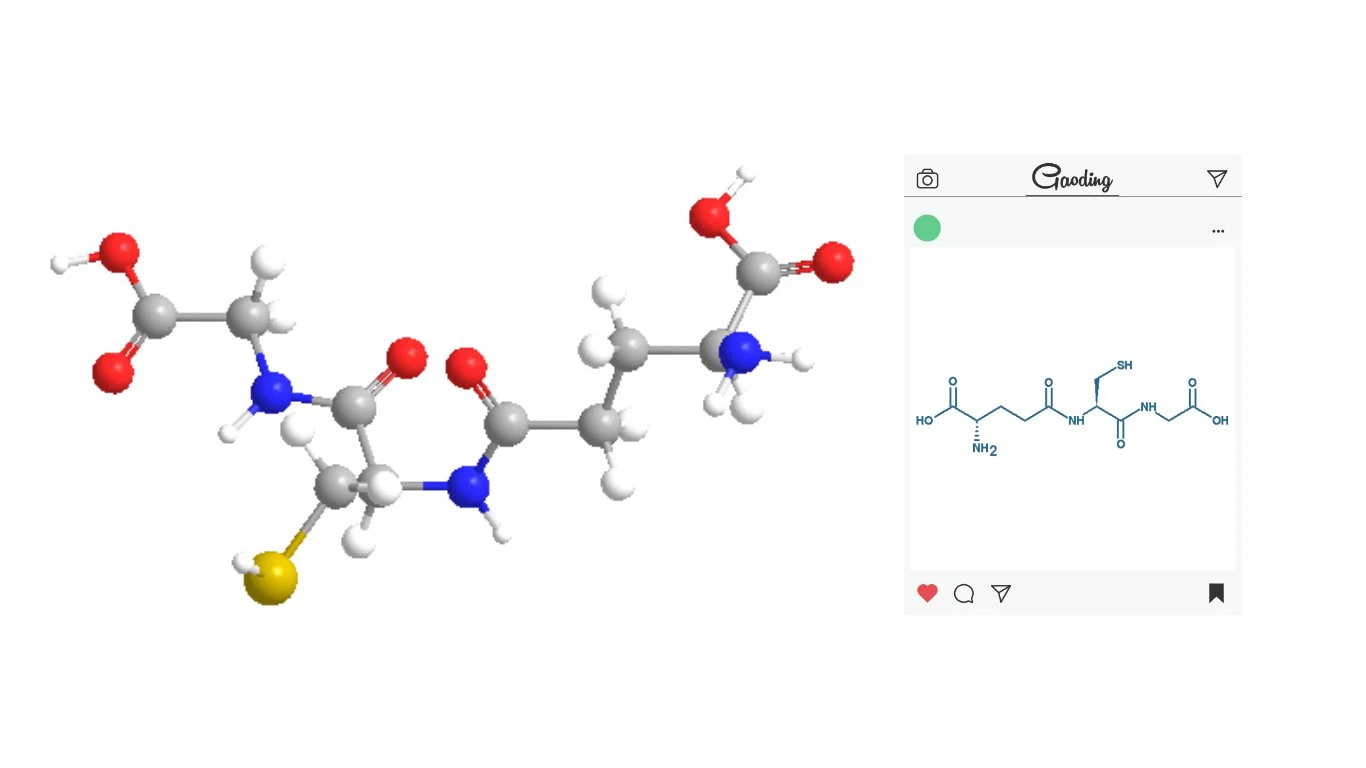 L-Glutathione Reduced(C10H17N3O6S)

CAS

70-18-8

Appearance

White or almost white powder

Assay

99% min

Chlorides

Not more than 200 ppm

Sulfates

Not more than 300 ppm

Ammonium

Not more than 200 ppm

Iron

Not more than 10 ppm

Arsenic

Not more than 2 ppm

Heavy metals

Not more than 10 ppm

Cadmium (Cd)

Not more than 1 ppm

Lead (Pb)

Not more than 3 ppm

Mercury (Hg)

Not more than 1 ppm

Sulfated ash

Not more than 0.1%

Loss on drying

Not more than 0.5%

Shelf Life

Two years when properly stored.
In the field of medicine, the sulfhydryl group on cysteine in glutathione is used as the main active group (G-SH), which can combine with heavy metal substances such as mustard gas, lead, mercury, iodoacetic acid, arsenic, etc., to play an integrated detoxification effect; It can also inhibit the fatty liver caused by alcohol damage to the liver; it can be used as a treatment or auxiliary drug for hepatitis, hemolytic diseases, and eye diseases such as keratitis, cataract and retina.
Glutathione has a high concentration in liver cells. In addition to preventing fatty liver induced by thioamide drugs and carbon tetrachloride and other chemicals and cleaning agents; glutathione can also help prevent or Even reverse fatty liver, cirrhosis, hepatitis and liver tumors caused by alcoholism.
The function of glutathione:
1. It protects the body from powerful natural and artificial oxidation;
2. Help the liver detoxify toxic chemicals;
3. Promote the growth of red blood cells and improve immune function, which is also a vital role.
Why Choose Us
1. Professional manufacturer
We are a production-oriented enterprise integrating biological research and production, specializing in the development of biological raw materials.
2. Own factory
We have our own factories and 3 production bases in Anhui Province and Jilin Province, China.
3. Strength
At the same time, we also have a R&D and quality inspection center in Beijing, with strong technical research and development capabilities.
4. Sales team
We have our own huge sales team, and professional sales staff provide the best service 24 hours a day.
F&A
1.what's your delivery time?
Usually we will arrange the shipment in 7-15 days.
2.How about the packing?
Usually we provide the packing as 25kg/bag or carton.Of course,if you have special requirements on them,we will according to you.
3.How about the validity of the products?
According to the products you ordered.