The full name of NMN is β-Nicotinamide Mononucleotide. It is a naturally occurring biologically active nucleotide. NMN belongs to the category of vitamin B derivatives. It is widely involved in many biochemical reactions in the human body and is closely related to immunity and metabolism.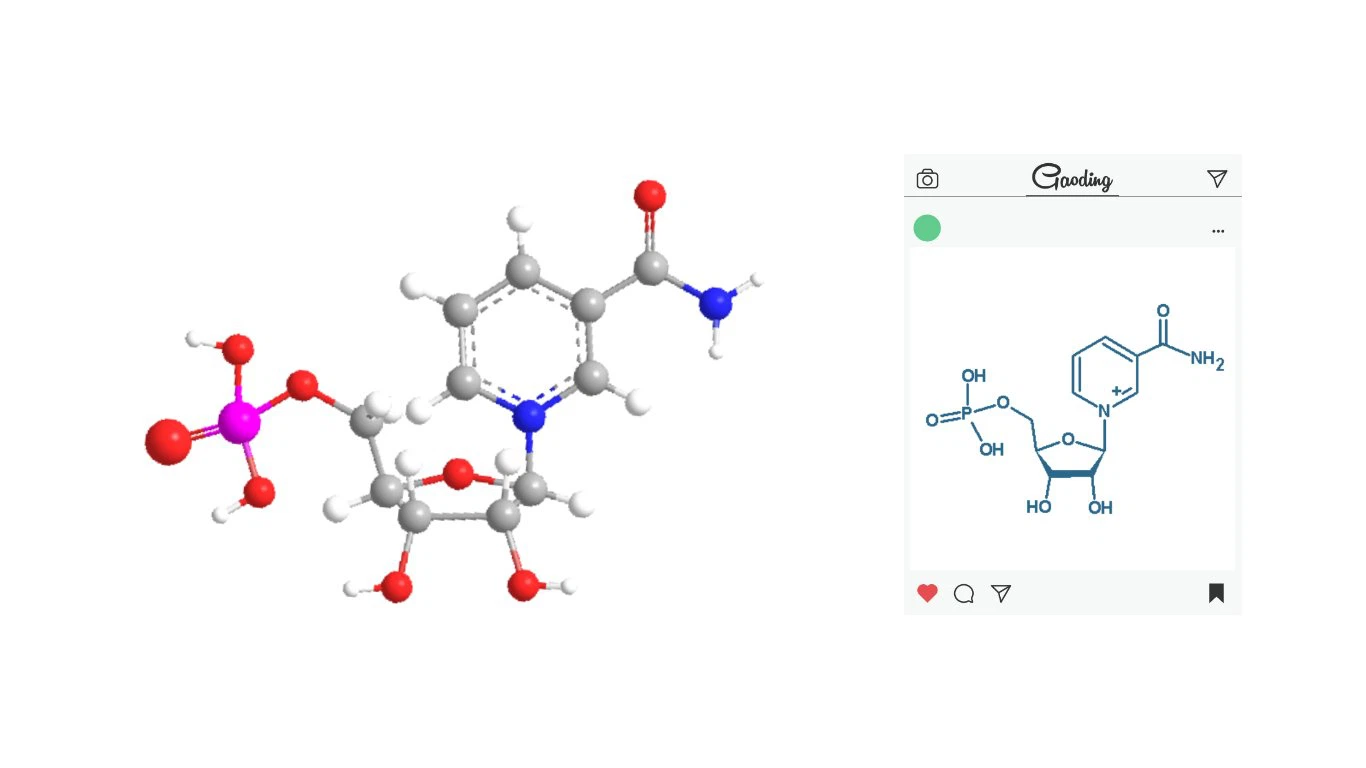 Bulk Powder Nicotinamide Mononucleotide(C11H15N2O8P)

CAS NO.

1094-61-7

Appearance

White or almost white powder

Assay

99% min

Loss on drying

Not more than 0.5%

Heavy Metal

Not more than 10ppm

Chlorides

Not more than 200 ppm

Sulfates

Not more than 300 ppm

Iron

Not more than 20 ppm

Arsenic

Not more than 1 ppm

Bulk density

Not less than 0.15g/ml

Shelf Life

Two years when properly stored.
What does NMN powder do?
NMN is the precursor of NAD+, and its function is mainly reflected by NAD+. NAD+ is widely distributed in all cells of the human body and participates in thousands of biocatalytic reactions. It is an essential coenzyme in the human body.
The specific reactions that NAD+ participates in mainly include the following:
1. The sirtuins pathway, which is depleted to turn on longevity genes;
2. PARPs pathway for DNA repair;
3. CD38 pathway for calcium signaling.
Supplementing NMN increases the NAD+ content in the body, thereby delaying, improving, and preventing various aging-related phenotypes, or age-induced metabolic disorders, senile diseases, etc.
NMN is usually sold in capsule, tablet or powder form.
Is NMN toxic to the liver?
At present, no experiments have shown that NMN can damage the liver. NMN is an endogenous substance in the human body and can be synthesized through reactions in the body. Supplementing NMN can increase the NAD+ level to a youthful level, and it has a significant effect in the prevention and treatment of obesity, alcoholic steatohepatitis and NASH , while improving glucose homeostasis and mitochondrial dysfunction, improving the health of the liver, enhancing its regenerative capacity, and protecting the liver from hepatotoxic damage.
About us
GSH BIO-TECH is an innovative high-tech enterprise with enzyme catalysis technology in the field of synthetic biology as the core and cross-application of multidisciplinary technologies.The company's main products are glutathione (GSH), β-nicotinamide mononucleotide and Citicoline sodium (CDPC), Should you have interests in us, please don't hesitate to get in touch with us,we will be pleased to supply any further information you require.
Product Line

why choose us
Factory direct sales: source manufacturers, high-quality products
Advanced equipment: advanced equipment professional production management
Support customization: multi-category customization to meet various needs
Fast delivery: many logistics companies cooperate with each other, and deliver quickly
Professional service: special person docking, full follow-up