S-Adenosyl-L-methionine is a physiologically active molecule ubiquitously present in human tissues and body fluids. As a methyl donor (transmethylation) and a precursor of physiological sulfhydryl compounds (such as cysteine, taurine, glutathione and coenzyme A, etc.) biochemical reactions.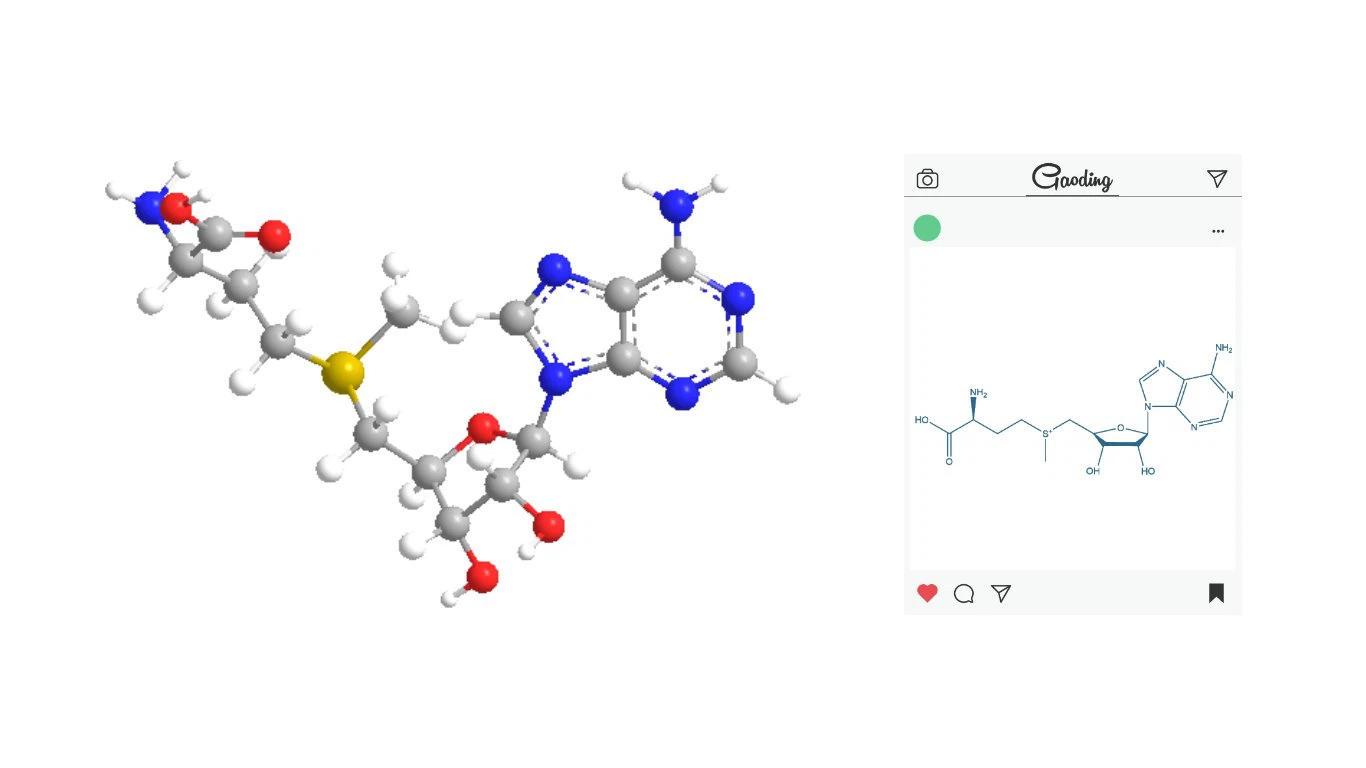 S-Adenosyl-L-methionine(C22H34N6O16S4)
CAS
97540-22-2
Appearance
White fine powder
Assay
≥98%
Heavy metals
Not more than 10 ppm
Loss on drying
Not more than 1%
Application
Raw material、medicine
Shelf Life
24 months when properly stored
Pharmacological effects:
1. Adenosylmethionine is widely used in the field of liver diseases because of its three major mechanisms of transmethylation, transthiolation and transpropylamino, and it is also the main drug for cholestatic liver diseases. It can help patients with cholestatic liver diseases to solve jaundice, Problems such as elevated liver transaminases have multiple liver protection mechanisms. Postoperative liver damage is inevitable in hepatectomy due to intraoperative occlusion of liver blood flow, blood loss, and loss of liver tissue. Adenosylmethionine, as a methyl donor, helps prevent cholestasis and can also be used as the first choice for the prevention and treatment of postoperative hyperbilirubinemia.
2. Adenosylmethionine is a physiologically active substance that exists widely in the body. As a natural liver-protecting drug, it has good safety. It can be used as a full-course safe drug in patients with ICP, and can be used in lactating women.
3. Ademetionine can help improve the decompensation of liver function in patients, promote the recovery of liver function, enhance the tolerance of patients to embolization and chemotherapy, and improve the quality of life of patients. At the same time, adenosylmethionine can also be used to protect the liver in other tumor treatments because of its preventive effect on liver damage caused by anti-tumor drugs.
4. Adenosylmethionine is relatively safe in intravenous injection, and can significantly reduce pruritus in children in the treatment of drug-induced liver disease in children; speed up the recovery of various biochemical indicators in children, and promote the recovery of the liver.
Anhui GSH Bio-Technology Co.,LTD. is committed to innovative research and development of high value-added APIs, important pharmaceutical intermediates and cosmetic raw materials, realizing commercial production, and stably and continuously serving global customers.
F&A
1.what's your delivery time?
Usually we will arrange the shipment in 7-15 days.
2.How about the packing?
Usually we provide the packing as 25kg/bag or carton.Of course,if you have special requirements on them,we will according to you.
3.How about the validity of the products?
According to the products you ordered.