Jun 19, 2023 / Author: China Glutathione suppliers & NMN manufacturers
Glutathione is a compound composed of glutamic acid, cysteine and glycine. Glutathione is the main antioxidant of human cells. It can reduce melanin synthesis by inhibiting tyrosinase activity.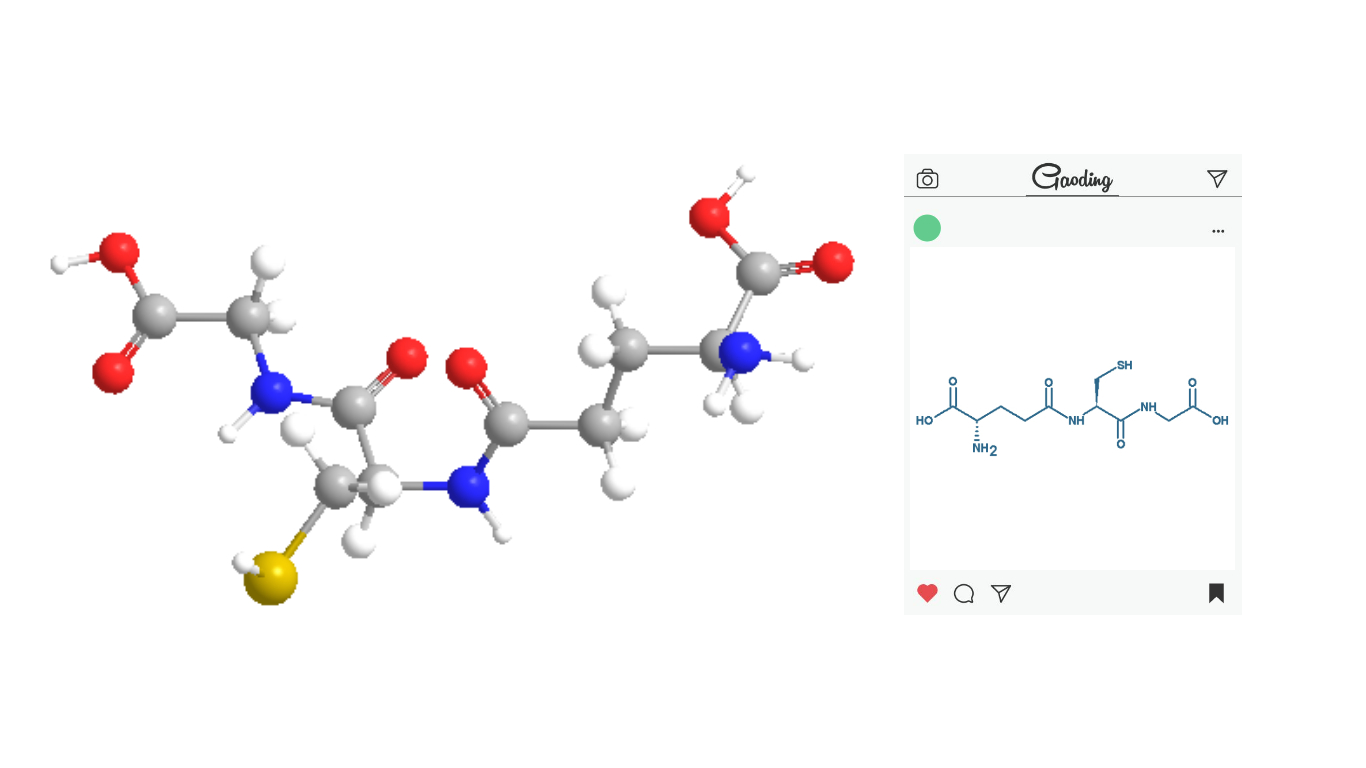 Glutathione is widely distributed in various organs of the body, directly or indirectly participates in various physiological activities and maintains the biological functions of cells. Key features include:
1. Form an important intracellular redox pair with GSSG to maintain redox balance;
2. As one of the most important antioxidants in the cellular antioxidant system, it can protect biological macromolecules such as lipids, proteins, DNA, and enzymes against oxidative stress damage and maintain activity;
3. Under the action of glutathione-S-transferase, detoxify heavy metals and exogenous substances through nucleophilic attack-binding reaction;
4. Store and transport cysteine through the "γ-glutamyl cycle", which is the storage of cysteine;
5. Regulate intracellular signal transduction and maintain normal life activities of cells;
6. Participate in the transmembrane transport of amino acids, promote the production of white blood cells, and play an immune enhancing role.
Modern studies have shown that various age-related chronic diseases, such as neurodegenerative diseases, mitochondrial dysfunction, and cancer, are all related to poor or deficient GSH levels. Therefore, maintaining an appropriate glutathione intake is very important for good health.
Through three pathways, glutathione can effectively inhibit melanin synthesis or reduce melanin, prevent melanin precipitation, and inhibit spots and dark yellow skin.
1. Block and scavenge free radicals
Free radicals are harmful substances produced by ultraviolet rays or their own metabolism, which can promote the synthesis of melanin, so blocking or removing free radicals can inhibit the formation of melanin. Glutathione has the ability to scavenge free radicals, protect the skin from oxidative stress, and inhibit the synthesis of melanin.
2. Accelerate the metabolism of melanin intermediates
During the synthesis of melanin, a variety of intermediate products are produced, including dopaquinone and dopachrome. If these intermediate products are inhibited or their content is changed, it will affect the content of melanin and the type of pigment. Glutathione can regulate the metabolism of melanin intermediates to generate other products, thereby blocking the synthesis of melanin, making the skin appear lighter brown melanin, thereby brightening the complexion.
3. Inhibition of tyrosinase activity
Tyrosinase is the rate-limiting enzyme in the process of melanin production, and its activity determines the production capacity of melanin. Therefore, inhibiting tyrosinase activity can inhibit the synthesis and pigmentation of melanin. Glutathione can combine with copper ions in tyrosinase, inhibit its activity, and remove oxygen free radicals in the body, thereby inhibiting the proliferation of melanocytes and slowing down skin pigmentation.
Supplier Introduction: China glutathione supplier and NMN manufacturer GSHworld, the company mainly develops biotechnology and industrialization. As a global pioneer in enzymatic catalytic ATP regeneration technology, our company advocates green production and is committed to providing customers with better and more environmentally friendly products and services. Glutathione Manufacturer,NMN Factory,Citicoline Sodium supplier,China NMN manufacturers