Acetyl glutathione (also known as S-Acetyl-L-Glutathione; S-ACETYL-L-GLUTATHION) is currently widely used glutathione, which is the derivative and development of reduced glutathione. Acetylation refers to the process of transferring an acetyl group to an amino acid side chain group, and glutathione acetylation is usually the combination of an acetyl group on an active sulfur atom.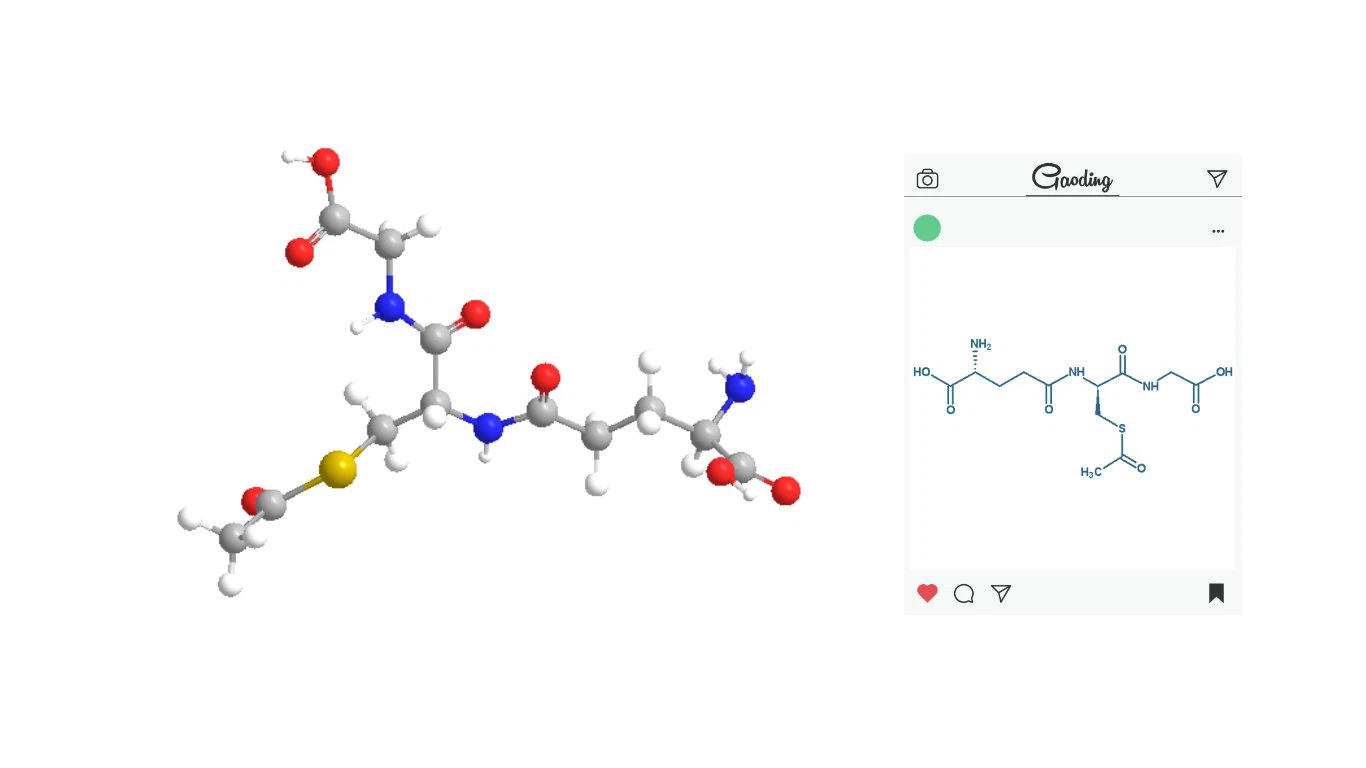 S-Acetyl-L-Glutathione(C12H19N3O7S)

CAS NO.

3054-47-5

Appearance

White or almost white, crystalline powder

Assay

≥98.0%

Heavy metals

Not more than 10 ppm

Sulfated ash

Not more than 0.2%

Loss on drying

Not more than 0.5%

Application

Raw material、medicine

Shelf Life

24 months when properly stored.
What is S acetyl L glutathione good for?
Acetyl glutathione penetrates the mitochondrial membranes, helping to maintain their integrity and function, and crosses the blood-brain barrier, allowing it to directly detoxify and protect the brain. Acetylated glutathione greatly improves its ability to remain intact in the gut and allows higher concentrations to be absorbed into the bloodstream for better antiaging effects.
1. Scavenging free radicals: excessive free radicals produced by human metabolism can damage biofilms, invade life macromolecules, promote body aging, and induce tumors or arteriosclerosis. Acetyl glutathione scavenge free radicals and play a powerful protective role.
2. Encourage the body to eliminate heavy metal elements: iron, copper, mercury, cadmium and other metal ions can catalyze the decomposition of hydrogen peroxide to produce highly toxic hydroxyl radicals, causing tissue damage. Acetyl glutathione can combine with these heavy metals to form a glutathione-metal complex, which is then excreted through urine or bile.
3. Enhance health and maintain the activity of immune T cells: T cells are an important part of the body's immune system, which can fight against viral and bacterial infections and monitor and kill tumor cells. Acetyl glutathione has the function of promoting T cell activation, proliferation and differentiation, and plays an important role in maintaining T cell immunity.
Which is better s acetyl glutathione or L-glutathione?
Acetyl glutathione is a form of glutathione. Compared with other forms on the market, acetyl glutathione is more stable and easily absorbed by the body in the intestinal tract. Acetyl glutathione is in More stable in the blood and better at increasing intracellular glutathione levels than non-acetylated glutathione.
Enterprise introduction
GSH BIO-TECH is an innovative high-tech enterprise with enzyme catalysis technology in the field of synthetic biology as the core and cross-application of multidisciplinary technologies. The company has a Beijing R&D center, Shenzhen market headquarters and three production bases, integrating R&D, production and sales And integration, to provide customers with stable product quality and supply services. The company advocates green production and is committed to providing customers with better and more environmentally friendly products and services.
The company's main products are glutathione (GSH), β-Nicotinamide Mononucleotide and Citicoline sodium (CDPC), Should you have interests in us, please don't hesitate to get in touch with us,we will be pleased to supply any further information you require.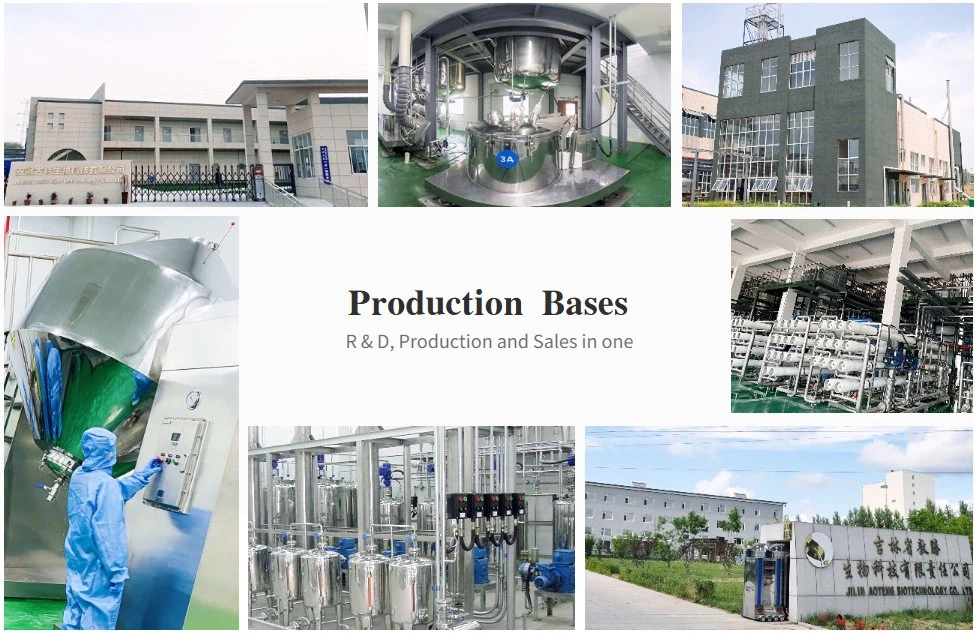 Ordering information:
Packing method: 25KG/Drum
Minimum order quantity: 5KG
Shipping method: By air/ By sea
Quality terms: free sample for testing, provide sample COA
Storage conditions: Sealed and stored in a cool and dry place