Nicotinamide Mononucleotide (NMN) is a white crystalline powder derived. It has many benefits, including its ability to reduce aging, protect the brain and heart, and regulate glucose levels. NMN has recently gained a great deal of attention within the scientific community due to its ability to potentially slow down the process of aging and treat a variety of age-related diseases.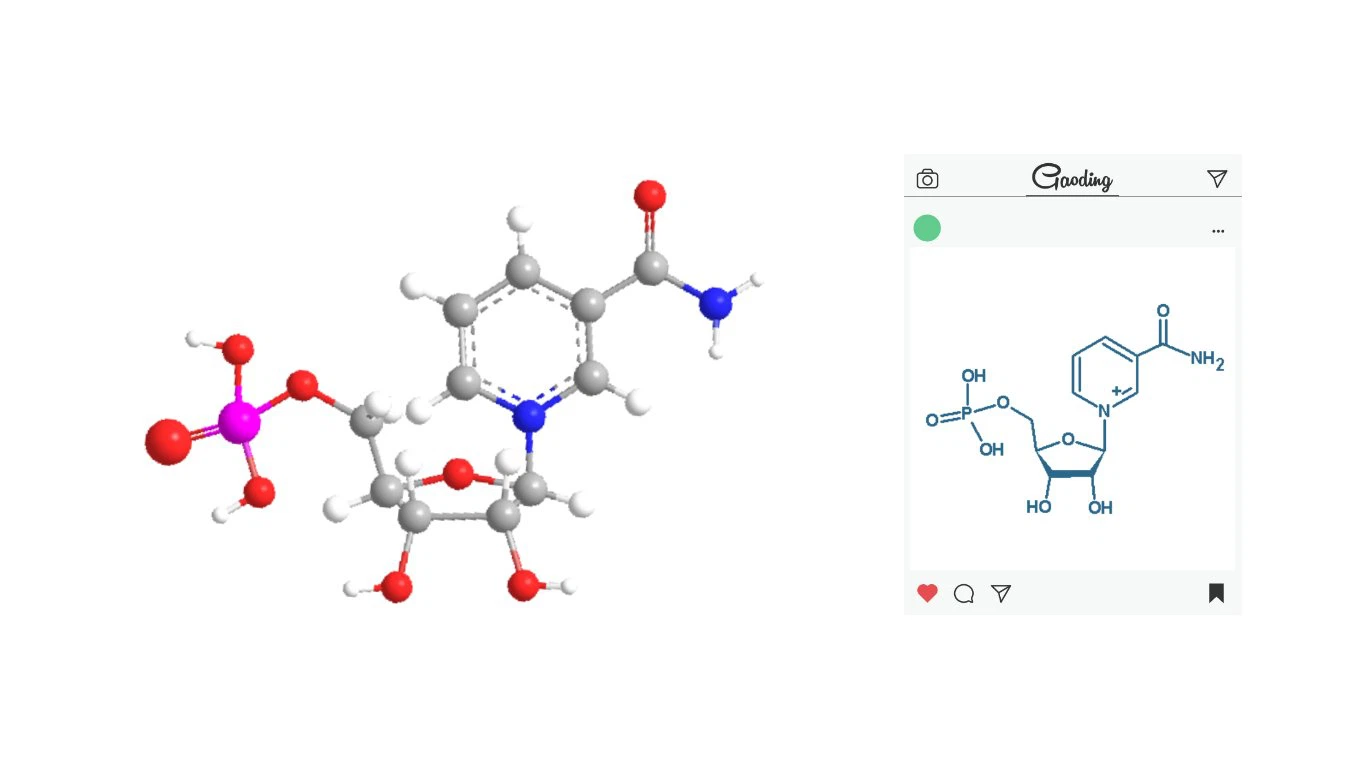 Bulk Powder Nicotinamide Mononucleotide(C11H15N2O8P)

CAS

1094-61-7

Appearance

White or almost white powder

Assay

99% min

Loss on drying

Not more than 0.5%

Heavy Metal

Not more than 10ppm

Chlorides

Not more than 200 ppm

Sulfates

Not more than 300 ppm

Iron

Not more than 20 ppm

Arsenic

Not more than 1 ppm

Bulk density

Not less than 0.15g/ml

Shelf Life

Two years when properly stored.
NMN has been studied extensively in recent years and is used in a number of different modern therapies. Scientists have found that it can be used to extend the lifespan of laboratory mice, which is encouraging news for its potential use in human medicine. Studies also suggest that NMN may be beneficial in treating a variety of age-related diseases, such as dementia, arthritis, and diabetes.
NMN is a molecule that plays an important role in energy metabolism. In the body, NMN is converted into nicotinamide adenine dinucleotide (NAD) which acts as a coenzyme to transfer energy between our cells. NMN helps to create more NAD, which is necessary for the body to function, and helps to support healthy metabolism.
When it comes to aging, NAD levels naturally decline with age, but NMN can help to boost them and support healthy aging. Studies suggest that NMN helps to protect the body from damage caused by oxidative stress. Oxidative stress is caused by a built-up of free radical molecules which cause damage to the cells. NMN may also help to protect the brain and heart, which are especially vulnerable to damage due to oxidative stress.
In addition to its ability to protect the body, NMN may also be beneficial in regulating glucose levels. This could prove to be particularly beneficial to those with diabetes or pre-diabetes, as it has been shown to improve glucose metabolism and reduce insulin resistance. NMN has also been studied in the context of obesity, which is often associated with pre-diabetes, and has been found to have potential as a weight loss aid.
NMN is a promising anti-aging molecule which could potentially provide a range of benefits for health and wellness. Further research is needed to fully understand its effects, but the early results suggest that it could prove to be a promising tool in fighting a variety of age-related diseases and conditions. Taken together, the evidence suggests that NMN could play a significant role in helping people to age gracefully and enjoy a healthier life for longer.
We implement strict management and control throughout the entire process from research and development, procurement of raw materials, production and input, to final product testing, packaging, delivery, and transportation. The entire production supply chain is traceable.
Why Choose us
1.OEM service professional design team
2.Professionally supplying natural food and cosmetics ingredients products
3.100% inspection before delivery
4.Inventory 24 hour delivery
5.Complete documentary system