Glutathione is a natural compound that is produced by the body and is a powerful antioxidant. Glutathione has been used historically to increase longevity and has many beneficial effects on the skin, including skin whitening. In recent years, its popularity has increased significantly due to its efficacy in whitening the skin.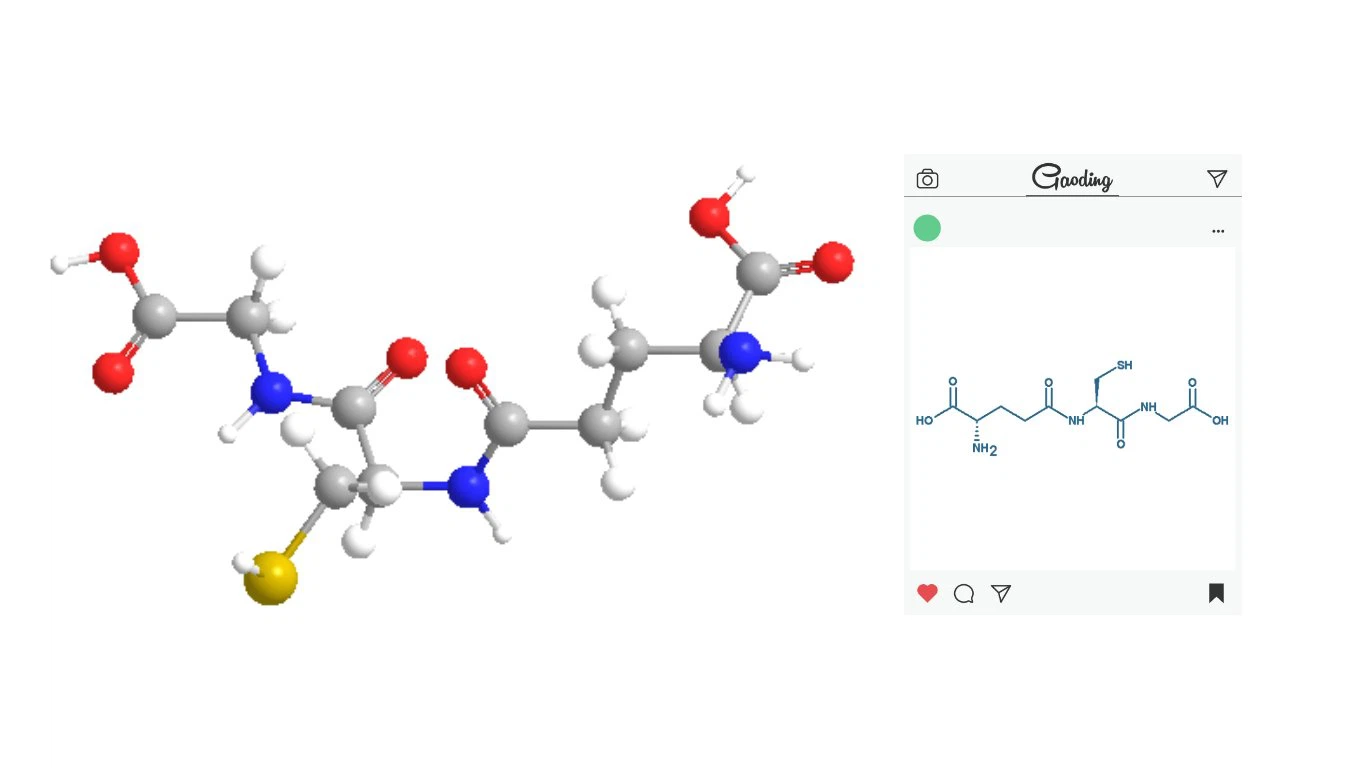 L-Glutathione Reduced(C10H17N3O6S)

CAS

70-18-8

Appearance

White or almost white powder

Assay

99% min

Chlorides

Not more than 200 ppm

Sulfates

Not more than 300 ppm

Ammonium

Not more than 200 ppm

Iron

Not more than 10 ppm

Arsenic

Not more than 2 ppm

Heavy metals

Not more than 10 ppm

Cadmium (Cd)

Not more than 1 ppm

Lead (Pb)

Not more than 3 ppm

Mercury (Hg)

Not more than 1 ppm

Sulfated ash

Not more than 0.1%

Loss on drying

Not more than 0.5%

Shelf Life

Two years when properly stored.
Glutathione is a tripeptide which consists of three amino acids: glycine, glutamate and cysteine. These three amino acids are essential for normal functioning of the cells in the body and act as powerful antioxidants. Glutathione binds with certain reactive molecules called free radicals and prevents them from damaging the cells. By eliminating excess free radicals, glutathione helps protect the skin from premature aging and helps maintain skin health.
Skin whitening is one of the major uses of glutathione. Glutathione works by inhibiting the production of melanin in the body, which is responsible for the skin's pigmentation. By reducing the amount of melanin produced, the skin appears lighter and brighter.
Studies have shown that glutathione can be an effective skin whitener when used long-term. In one such study, participants given an oral dose of glutathione supplements for an extended period of time showed significant skin lightening effects, including skin tone evening and reduced hyper pigmentation. Other studies have found similar results when glutathione was applied topically to the skin.
Additionally, glutathione helps to reduce pigmentation from scarring, which can help to diminish the appearance of pre-existing skin injuries.
Overall, glutathione is a naturally occurring compound with many skin benefits. It is effective in whitening the skin, reducing hyper-pigmentation, and treating various skin conditions. Glutathione is a safe, natural lightening agent that can be used in skin lightening treatments and can improve skin health in the long term.
We implement strict management and control throughout the entire process from research and development, procurement of raw materials, production and input, to final product testing, packaging, delivery, and transportation. The entire production supply chain is traceable.
Why Choose us
1.OEM service professional design team
2.Professionally supplying natural food and cosmetics ingredients products
3.100% inspection before delivery
4.Inventory 24 hour delivery
5.Complete documentary system
6.Stable supply---gluta white--L Glutathione