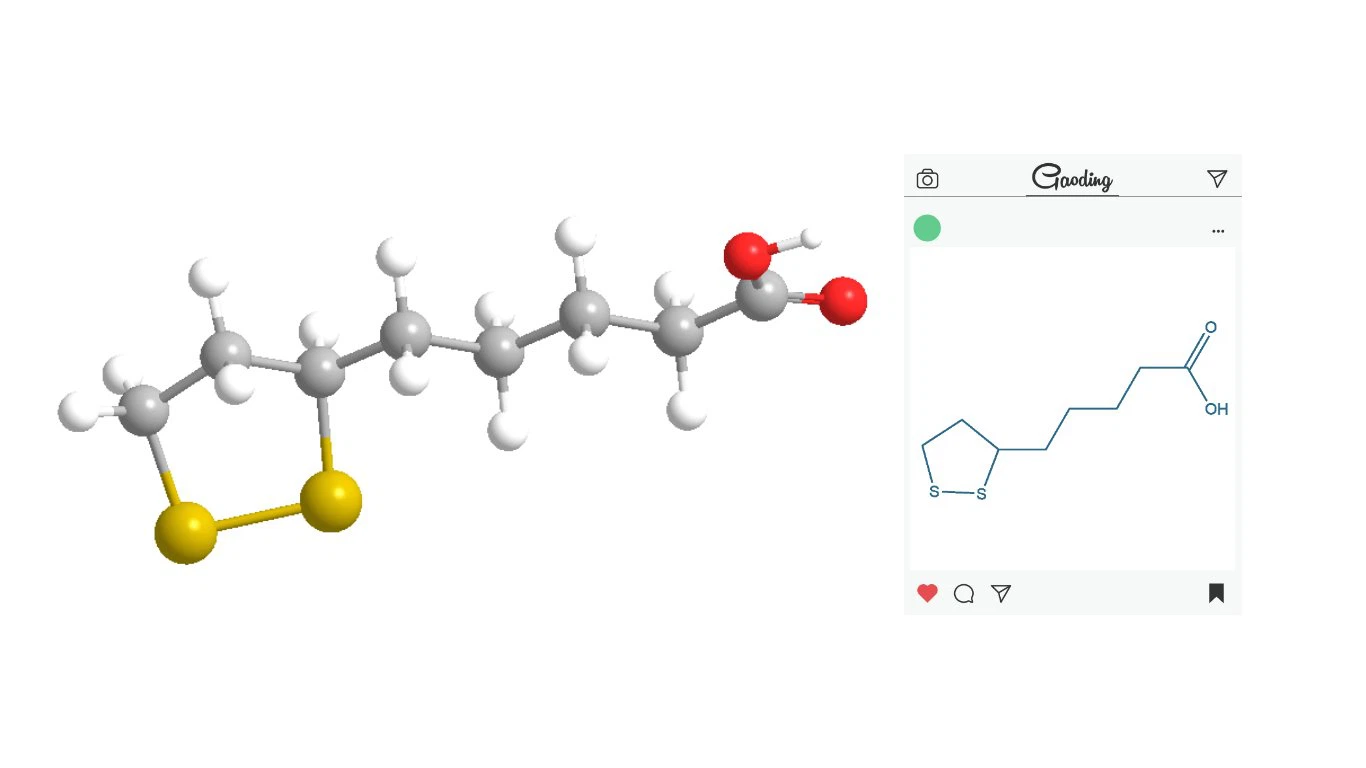 α-Lipoic Acid(C8H14O2S2)

CAS

1077-28-7

Appearance

Light yellow crystalline powder

Assay

≥98.0%

Loss on drying

Not more than 0.2%

Heavy Metal

Not more than 10ppm

Application

Raw material、medicine

Shelf Life

24 months when properly stored.
Alpha-lipoic Acid is a natural antioxidant known to have the largest function and the strongest activity. It can efficiently scavenge reactive oxygen radicals (ROS) and is known as a "universal antioxidant". Alpha-lipoic acid has been widely used in the field of medicine and food. Because of its strong antioxidant capacity, it can be used for the prevention and treatment of diseases such as diabetes, heart disease, hypertension, aging, and brain tissue degeneration, as well as for the prevention and adjuvant treatment of diseases.
Alpha-lipoic acid has a disulfide five-membered ring structure, high charge density, and is prone to free radical oxidation, so it has significant antioxidant capacity. It can play an antioxidant role by scavenging free radicals or regenerating other antioxidants. In the field of medicine, Alpha-lipoic Acid is widely used to prevent and treat diabetes and its related complications; in the field of health care products, Alpha-lipoic Acid is mainly used to scavenge free radicals in the body, prevent lipid peroxidation, and protect cells from oxidative damage , to achieve the purpose of prevention and adjuvant treatment of diseases. In addition to the above main uses, lipoic acid also has a variety of potential applications in anti-tumor, treatment of inflammation, ischemia-reperfusion injury, radiation injury, and acute and chronic liver diseases.
Function
Direct scavenging of ROS: Alpha-lipoic Acid and its reduced state DHLA can directly scavenge hydrogen peroxide (H2O2), hydroxyl radical ( OH), peroxynitroso ( OONO), nitric oxide radical (NO ) ROS such as hypochlorous acid (HClO) and singlet oxygen (1O2), while DHLA can directly scavenge superoxide radicals (O2·-) and peroxide free radicals (ROO·) that cannot be removed by Alpha-lipoic Acid. Therefore, Alpha-lipoic Acid and DHLA complete a series of mutual transformation and metabolic regeneration in the body, which can directly remove all the above-mentioned ROS and exert strong antioxidant capacity.
Regeneration of endogenous antioxidants: The removal of excess ROS in the body must be completed by the cooperation of a variety of endogenous antioxidants. Alpha-lipoic Acid has the advantage of regenerating other endogenous antioxidants, which cannot be used in the entire antioxidant system. lack.
Application
Alpha-lipoic Acid antioxidant health food can not only prevent various acute and chronic symptoms caused by free radicals, but also can be used as a supplement for people with vitamin deficiency such as VC and VE. At the same time, antioxidants and their derivatives in food can induce tumor cell differentiation and apoptosis in large doses, and inhibit their proliferation.
SHENZHEN GSH BIO-TECHNOLOGY CO.,LTD. is a production-oriented enterprise specializing in the development of biological raw materials, integrating biological research and production, with the enzyme catalysis technology in the field of synthetic biology as the core.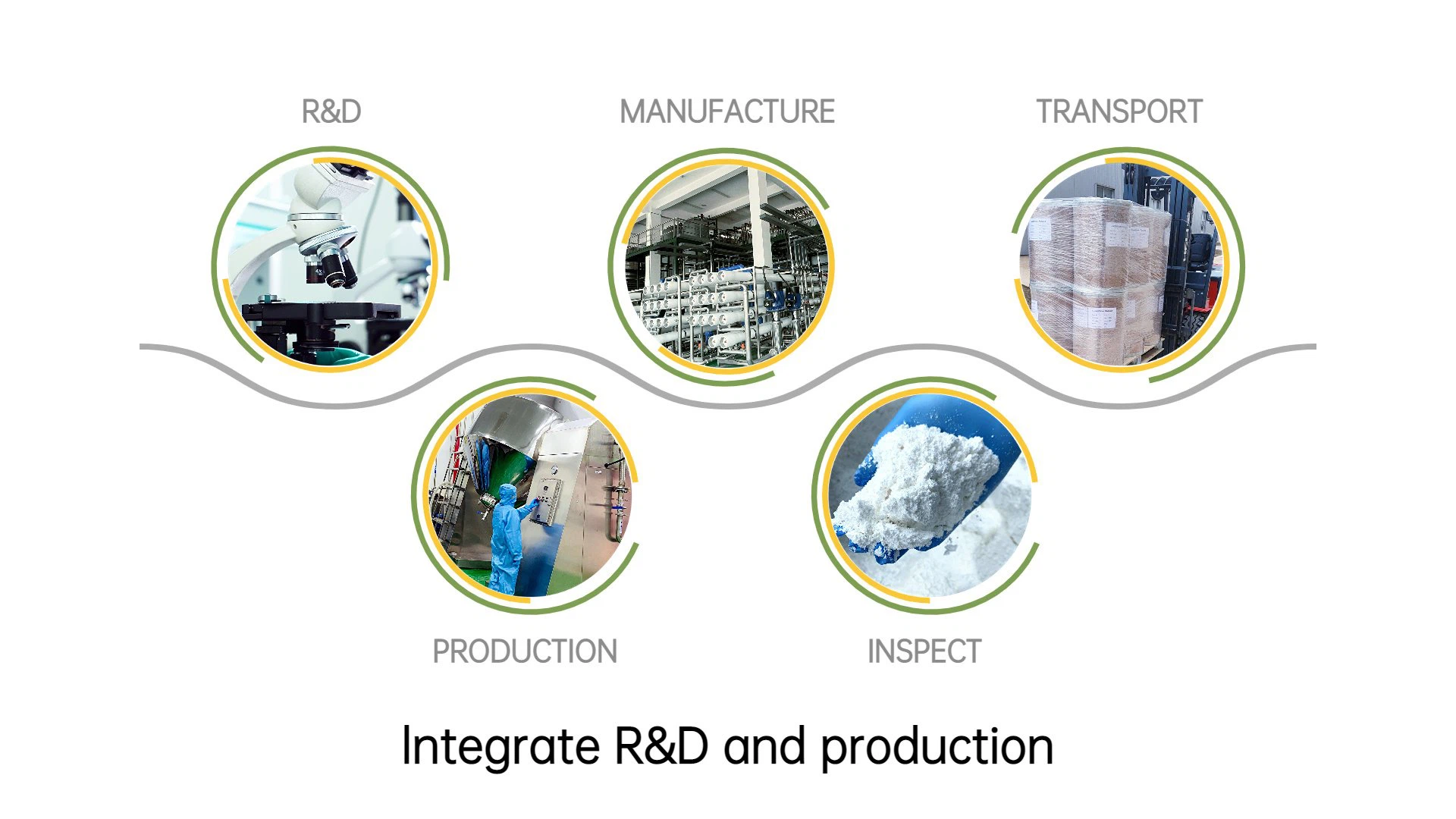 Packing&Transport