Glutathione is widely used in clinical medicine, and there are special drugs. This drug can use its sulfhydryl group to chelate toxin poisoning such as heavy metals, fluoride, mustard gas, etc. It can also be used in the treatment of hepatitis, hemolytic diseases and cataract diseases. , as a drug for treatment or adjuvant therapy. In addition to being widely used in clinical medicine, when used in conjunction with vitamins, it can also be used as a very good antioxidant and maintain the activity of enzymes.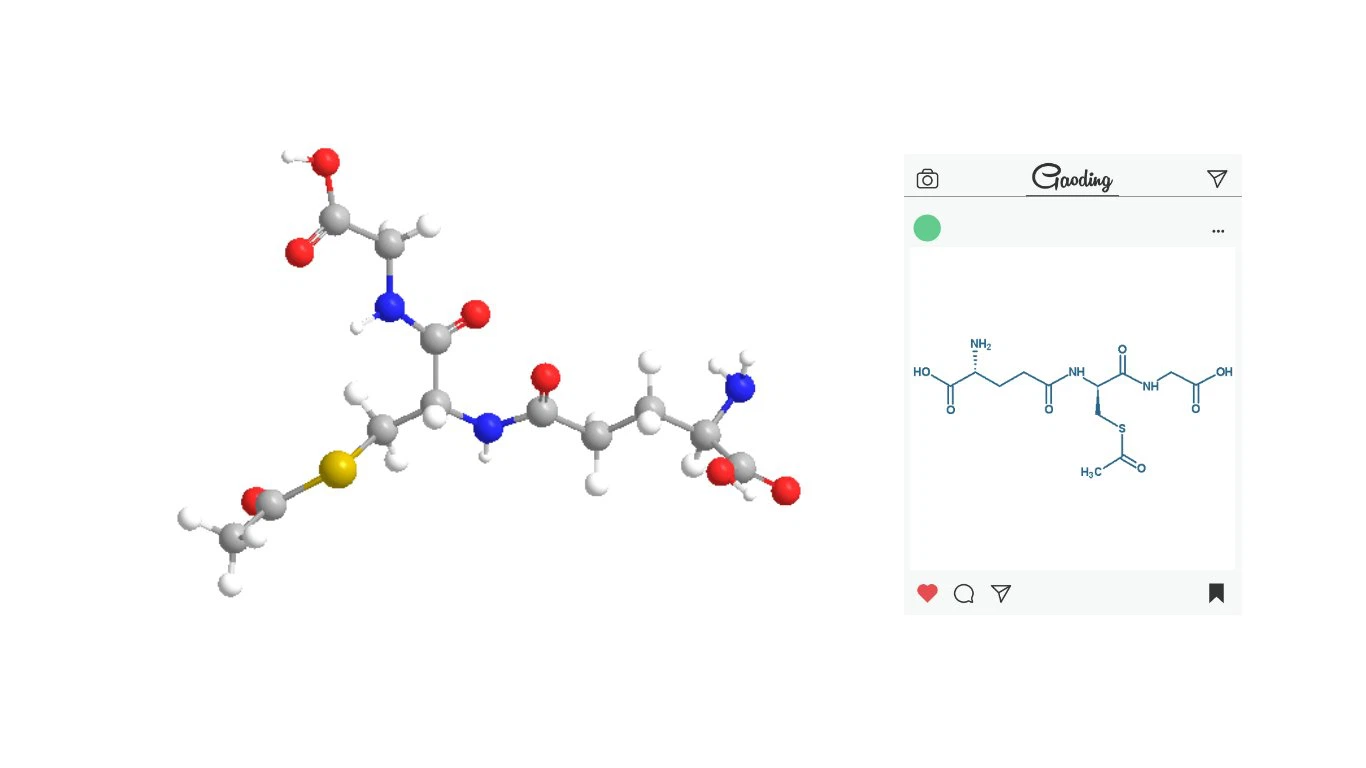 S-Acetyl-L-Glutathione(C12H19N3O7S)

CAS

3054-47-5

Appearance

White powder

Assay

≥98%

Heavy metals

Not more than 10 ppm

Loss on drying

Not more than 0.5%

Application

Raw material、medicine

Shelf Life

24 months when properly stored
Glutathione is also involved in the control of bacterial infection within cells through a number of different mechanisms. First, it can act as a carrier for nitric oxide. Nitric oxide is an important antibacterial molecule, but it is quickly converted in the body into nitrates and nitrites that have no germicidal effect. However, GSH can react with nitric oxide to generate S-nitrosoglutathione (s-nitrosoglutathione, GSNO), which greatly increases its stability in vivo. GSNO can then release nitric oxide again, killing pathogens. In mice, 5mmol GSNO can significantly kill the growth of Mycobacterium tuberculosis.
Glutathione maintains cells in a reduced state and protects the body against viruses by inhibiting viral replication and reducing tissue damage. Glutathione can also alter the release of cytokines, thereby promoting the differentiation of Th cells into Th1 cells that play an important role in the body's resistance to intracellular pathogen infection. Intracellular redox state plays a key role in regulating viral life cycle and infectivity, and cellular oxidative stress has been observed in in vitro and in vivo experiments with various viral infections, including herpes simplex virus type 1, Sendai virus, and HIV and decreased intracellular Glutathione levels.
Since RNA virus infection of both tissues and cells may lead to oxidative stress, the application of antioxidants can, to a certain extent, combat viral infection or infection-related symptoms. As an endogenous antioxidant with a high content, Glutathione only generates non-toxic amino acids after being decomposed in the body, which is safe to a certain extent. Glutathione exhibits antiviral activity in both cellular and in vivo experiments.