NMN exerts its physiological functions by converting into NAD+ in the human body, such as activating NAD+ substrate-dependent enzyme Sirt1 (histone deacetylase, also known as sirtuin protein), regulating cell survival and death, maintaining redox state, etc.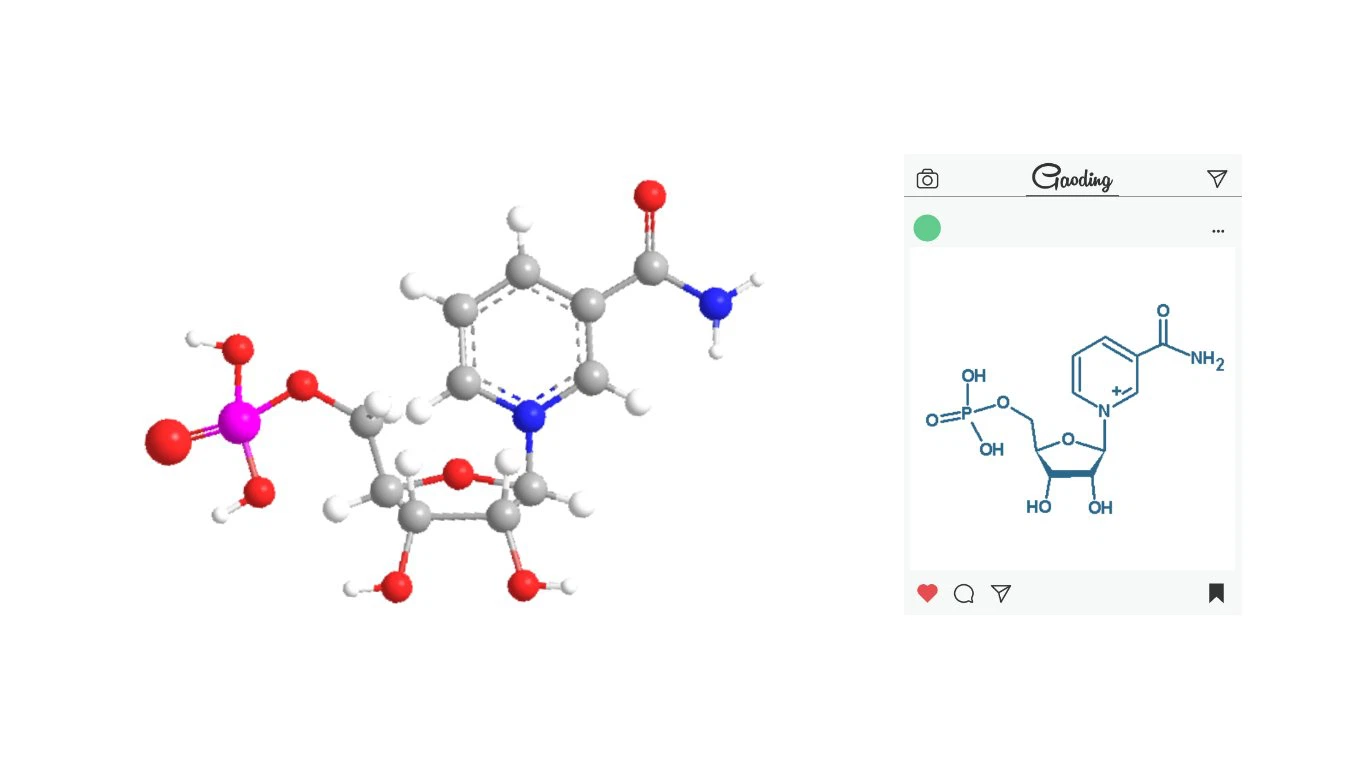 β-Nicotinamide Mononucleotide(C11H15N2O8P)

CAS

1094-61-7

Appearance

White or almost white powder

Assay

99% min

Loss on drying

Not more than 0.5%

Heavy Metal

Not more than 10ppm

Chlorides

Not more than 200 ppm

Sulfates

Not more than 300 ppm

Iron

Not more than 20 ppm

Arsenic

Not more than 1 ppm

Bulk density

Not less than 0.15g/ml

Shelf Life

Two years when properly stored.
As an intermediate in the NAD+ salvage pathway, nicotinamide mononucleotide has anti-oxidative and oxidative stress-reducing effects, and is used in the treatment of some specific diseases, such as stroke, cardiac ischemia-reperfusion, Alzheimer's disease, It also has good performance in Parkinson's disease, acute kidney injury, retinal degenerative diseases, and type 2 diabetes. Especially in terms of anti-aging, NMN can slow down the physiological decline of the organism, enhance energy metabolism, and prolong lifespan.
NMN restores learning and cognition, enhances energy metabolism and neuronal survival, eliminates reactive oxygen species accumulation, increases NAD+ and SIRT1 levels in aging kidneys, reduces DND damage, improves blood flow in aged mice by increasing capillary density, Improve age-related microRNAs in the aorta of aged mice, enhance mitochondrial biodynamics, prevent skeletal aging, and more.
In skin health, NMN has been found to improve photoaging, provide antioxidants, and inhibit skin inflammation. Occasional articles have also suggested that NMN may play a good role in skin diseases such as eczema.