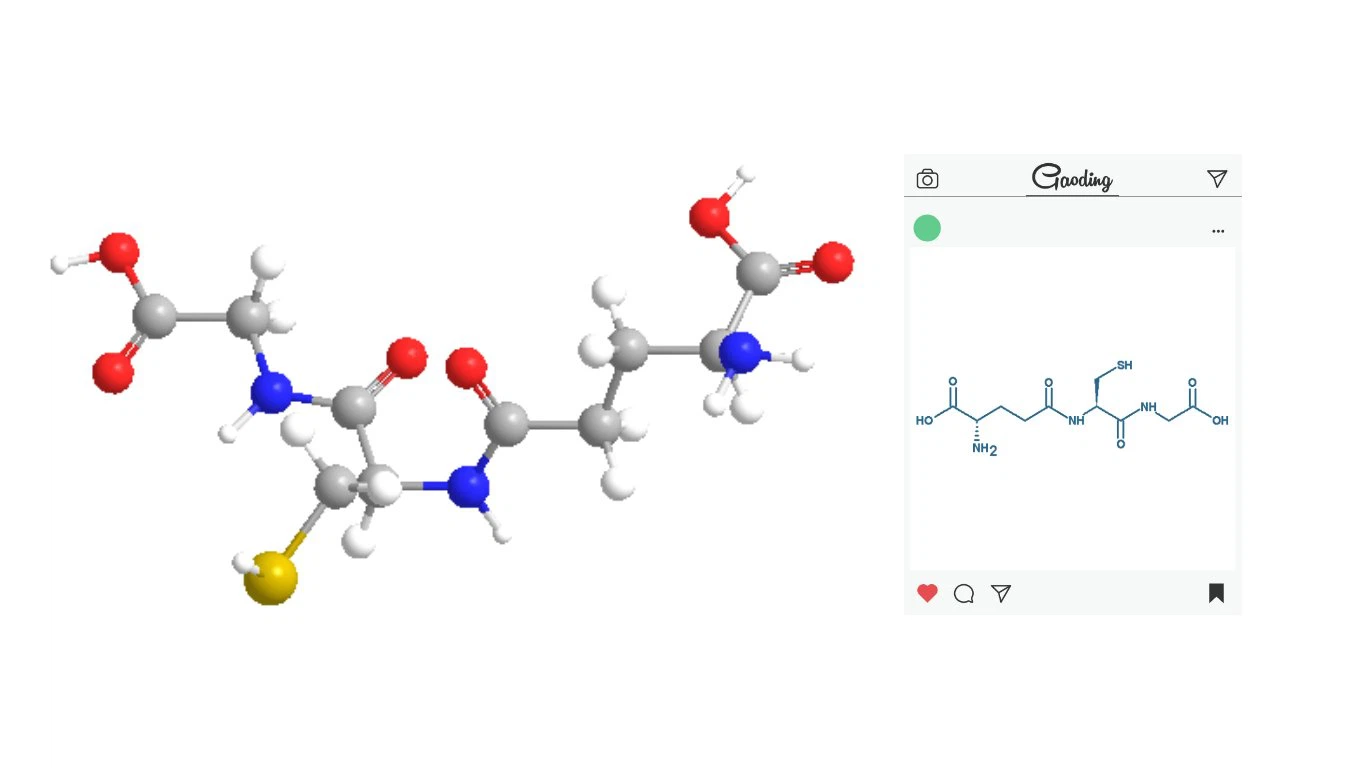 L-Glutathione Reduced(C10H17N3O6S)

CAS

70-18-8

Appearance

White or almost white powder

Assay

99% min

Chlorides

Not more than 200 ppm

Sulfates

Not more than 300 ppm

Ammonium

Not more than 200 ppm

Iron

Not more than 10 ppm

Arsenic

Not more than 2 ppm

Heavy metals

Not more than 10 ppm

Cadmium (Cd)

Not more than 1 ppm

Lead (Pb)

Not more than 3 ppm

Mercury (Hg)

Not more than 1 ppm

Sulfated ash

Not more than 0.1%

Loss on drying

Not more than 0.5%

Shelf Life

Two years when properly stored.
Glutathione is a potent antioxidant with additional anti-melanogenic properties, as a low molecular weight thiol tripeptide essential for maintaining intracellular redox balance. In addition to being one of the most abundant antioxidants, glutathione has been widely used in skin lightening agents and has taken the world by storm in a short period of time with the discovery of its anti-melanogenic properties, and has become the most popular in recent years. "Systemic Skin Lightening Molecules".
The mechanism by which GSH inhibits melanogenesis is the inhibition of tyrosinase activity; a well-known function of thiol compounds, including glutathione and cysteine. Tyrosinase, the rate-limiting enzyme that controls melanin production, catalyzes the conversion of L-tyrosine provided in the blood to 3,4-dihydroxyphenylalanine and then to dopaquinone. Glutathione can activate a variety of enzymes, activate the reduction system, and has a relatively good effect in removing superoxide ions and reducing pigmentation; at the same time, it can also affect the metabolic process of cells and accelerate the metabolism of pigment cells. Tranexamic acid, glutathione and vitamin C are commonly used clinically for the treatment of melasma.
Glutathione dermatological treatment drugs are mostly tablets, capsules, topical preparations and parenteral preparations. Oral GSH in humans can reduce the production of melanin in the skin. Of course, there are also studies that show that the combination of topical and oral glutathione may be better in monotherapy.