Many enzymes in the human body use sulfhydryl groups as active groups. The sulfhydryl groups contained in glutathione are cell protective agents, play an antioxidant role in cells, and participate in neutralizing oxygen free radicals. In view of the important physiological functions of glutathione in the human body, this substance also plays a very important role in the clinical research and treatment of some diseases.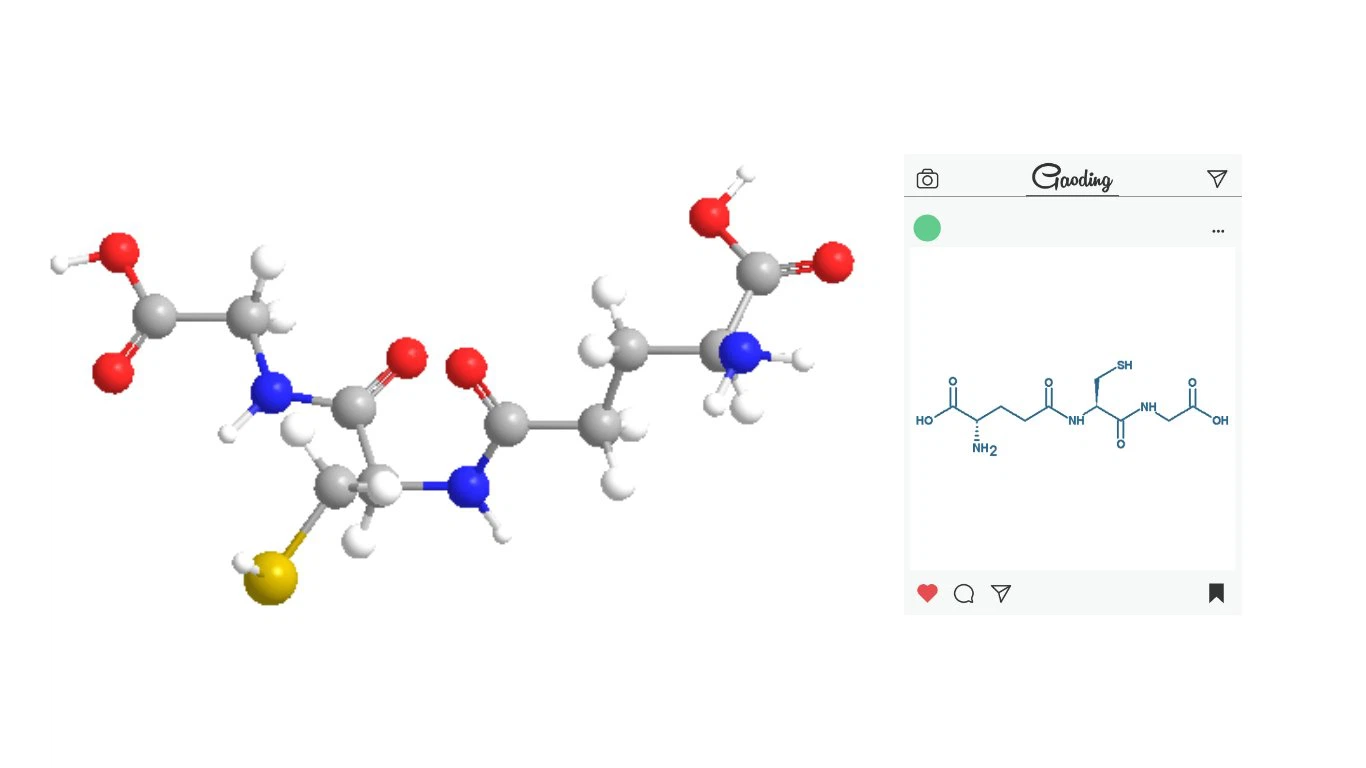 L-Glutathione Reduced(C10H17N3O6S)

CAS

70-18-8

Appearance

White or almost white powder

Assay

99% min

Chlorides

Not more than 200 ppm

Sulfates

Not more than 300 ppm

Ammonium

Not more than 200 ppm

Iron

Not more than 10 ppm

Arsenic

Not more than 2 ppm

Heavy metals

Not more than 10 ppm

Cadmium (Cd)

Not more than 1 ppm

Lead (Pb)

Not more than 3 ppm

Mercury (Hg)

Not more than 1 ppm

Sulfated ash

Not more than 0.1%

Loss on drying

Not more than 0.5%

Shelf Life

Two years when properly stored.
Cystic fibrosis (CF) is a genetic disorder that affects more than 250,000 children worldwide. The severe pulmonary dysfunction in this disease is attributed to alterations in an ion transporter, CF transmembrane conductance regulator (CFTR). Stealth mutations make the channel dysfunctional or even disappear. CFTR is an organic anion efflux channel that maintains homeostasis of intracellular ions including sodium, chloride, and GSH. Normal levels of GSH in lung epithelial lining fluid (ELF) are 150 times higher than in other tissues, where GSH acts as an antioxidant that protects tissues from inhaled toxins. But the presence of GSH in the ELF also provides a system of sensitive elements for maintaining surfactant production and is also a trigger for inflammation. CF patients are characterized by a progressive deficiency of systemic GSH over time. Intracellular GSH deficiency is associated with increased transcription of NFkB, which is involved in the regulation of inflammatory factors. Therefore, low levels of GSH can cause inflammation (one of the characteristics of CF), and oxidative stress can also cause damage to cell membranes, intracellular proteins and DNA.
Adding complexity to the disease is the expression of GSTS, especially GSTM, in CF patients. GSTM1 plays an important role in the detoxification of hydroperoxides. Furthermore, GSTM1 is a negative regulator of ASK1, a kinase involved in the apoptotic pathway. CF patients have a weaker immune response, which is also associated with decreased GSH levels. Decreased GSH levels lead to premature apoptosis of macrophages and neutrophils in the lungs.
Some treatment regimens for CF aim to repair GSH levels, especially in ELF. Since GSH deficiency is primarily due to aberrations in efflux rather than synthesis, adding exogenous GSH is worthwhile. Buhl R et al tried 3 ex situ strategies to increase GSH, including intravenous, oral or inhalation, and inhalation seems to be more worthy of promotion considering stability and absorption efficiency. Some researchers implemented 600mg GSH spray treatment on CF patients, and the results showed that GSH levels in ELF increased. The study provides a platform for further clinical trials.