Glutathione has many roles in the body, and key factors such as cell and mitochondrial functions in the body are inseparable from it.
1. Eliminate free radicals and reduce oxidative stress
2. Reduce inflammation and improve immune function
3. Detoxification (exogenous and endogenous toxins)
4. Maintain mitochondrial function
5. Regulation of cell proliferation and apoptosis
6. Recycle VC and VE
7. Ensure correct expression of genes and proteins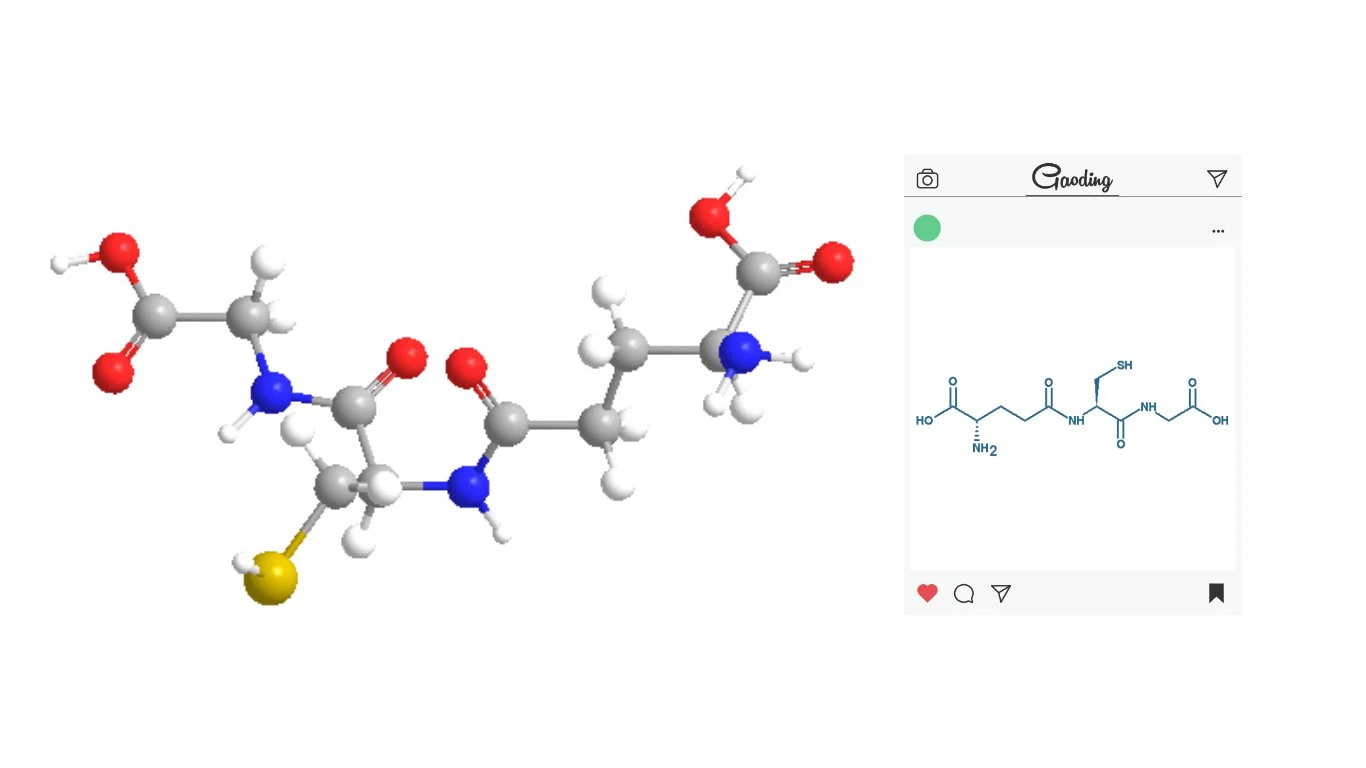 L-Glutathione Reduced(C10H17N3O6S)

CAS

70-18-8

Appearance

White or almost white powder

Assay

99% min

Chlorides

Not more than 200 ppm

Sulfates

Not more than 300 ppm

Ammonium

Not more than 200 ppm

Iron

Not more than 10 ppm

Arsenic

Not more than 2 ppm

Heavy metals

Not more than 10 ppm

Cadmium (Cd)

Not more than 1 ppm

Lead (Pb)

Not more than 3 ppm

Mercury (Hg)

Not more than 1 ppm

Sulfated ash

Not more than 0.1%

Loss on drying

Not more than 0.5%

Shelf Life

Two years when properly stored.
Many common modern diseases are more or less related to excessive consumption of glutathione:
1. Neuropathy (Alzheimer's, Parkinson's, Huntington's, etc.)
2. Lung diseases (asthma, acute respiratory distress syndrome, etc.)
3. Immune system diseases (AIDS, autoimmune diseases)
4. Cardiovascular disease (hypertension, myocardial infarction, cholesterol oxidation)
5. Chronic age-related diseases (cataracts, macular degeneration, hearing impairment and glaucoma)
6. Liver disease
7. Cystic Fibrosis
8. Diabetes
How to supplement glutathione in daily diet?
1. Eat foods rich in sulfur and supplement glutathione raw materials
Sulfur is an important raw material for the synthesis of glutathione, which can promote the body to synthesize more glutathione.
Sulfur mainly comes from protein-rich foods such as beef, poultry and fish.
Many studies have found that eating foods rich in sulfur can supplement glutathione, thereby reducing oxidative stress.
In addition, shallots, garlic, and onions also increase glutathione levels, possibly related to their sulfur-containing compounds.
2. Supplement alpha-lipoic acid
Alpha-lipoic acid is a powerful antioxidant produced by cells that reduces glutathione workload and increases mitochondrial glutathione levels.
Foods rich in caprylic sulfate include beef and other red meats, animal organs (especially liver), yeast, kale, broccoli, tomatoes, etc.
3. Eat foods rich in selenium
Selenium is an essential mineral, and selenium is a trace mineral, which is an important part of antioxidant enzymes. Eating more selenium-containing foods can increase glutathione levels.
Food sources rich in selenium include oysters and other seafood, eggs, animal offal, Brazil nuts, fish, beef, chicken, sunflower seeds, etc.
Not much glutathione is found in natural foods, and the cooking process can reduce glutathione levels by 30 to 60 percent.