Lipoic acid is actually a kind of vitamin, especially the role of vitamin B1 in the body is very close.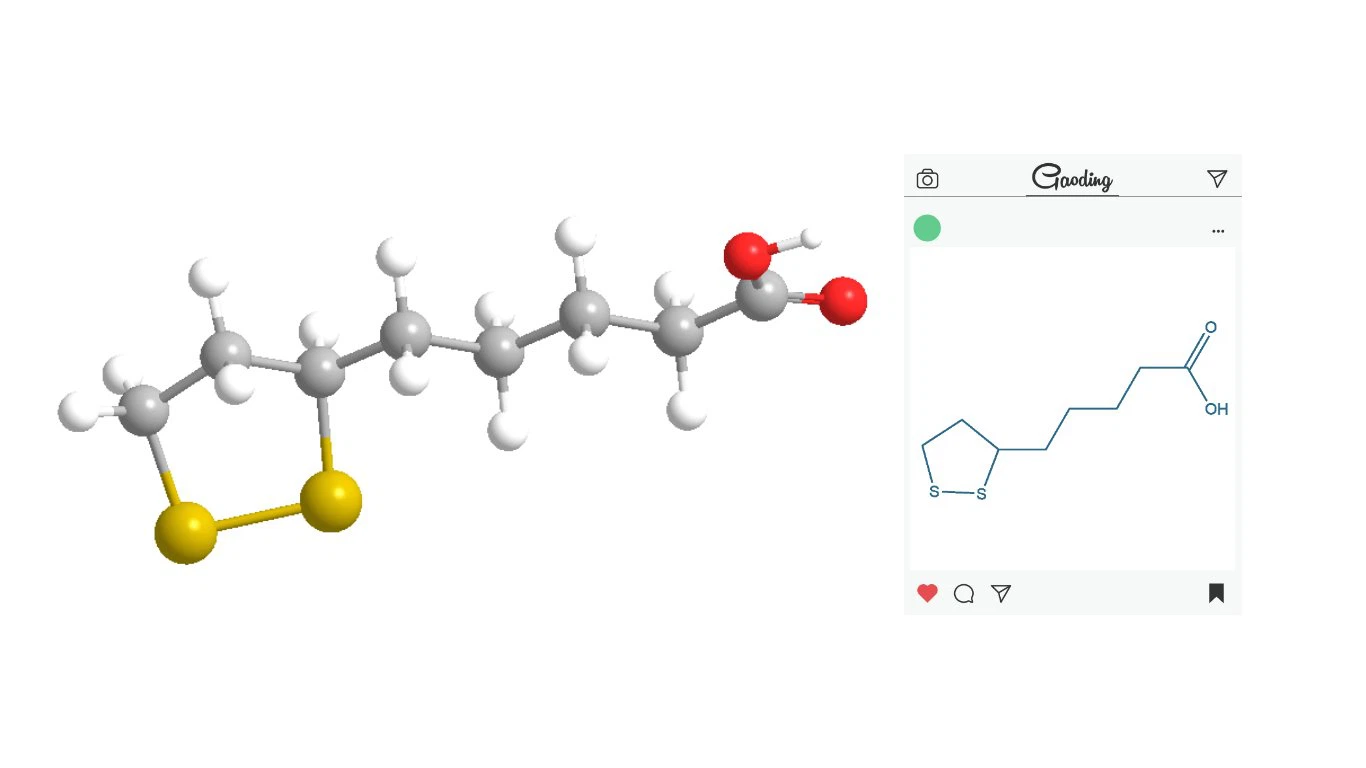 α-Lipoic Acid(C8H14O2S2)

CAS

1077-28-7

Appearance

Light yellow crystalline powder

Assay

≥98.0%

Loss on drying

Not more than 0.2%

Heavy Metal

Not more than 10ppm

Application

Raw material、medicine

Shelf Life

24 months when properly stored.
Like all vitamins, lipoic acid is self-sufficient, so there is no problem of lipoic acid deficiency in a healthy body.
If there is a problem with the body's energy metabolism - such as insulin resistance (pre-diabetic symptoms), long-term overwork and obesity, long-term chronic inflammatory response, elevated (continuous acne in adults, repeated oral ulcers, and often "getting angry"), comprehensive vitamin supplementation Water-soluble antioxidants such as B-complex, vitamin C, and lipoic acid may be beneficial.
Some clinical reports and articles on pharmaceutical research believe that lipoic acid demonstrates the role of repair factors in a variety of biological systems and has strong biological activity. In the early days, it was used to treat various liver poisoning and liver cirrhosis. In recent years, the strong anti-oxidation and safety of lipoic acid have received attention again, and related pharmacological and clinical applications have been started, and the results have also been reported in large numbers.
The antioxidant effect of lipoic acid is mainly manifested in: chelating metal ions, active oxygen scavenger, and can also regenerate some endogenous antioxidants such as vitamin C, vitamin E, glutathione, etc. At present, the most widely used clinical field of lipoic acid is the treatment of stage II diabetes and its nervous system complications, and it also has applications in protecting the body and reducing damage to DNA and its components caused by ionizing radiation. Because of its excellent antioxidant effect, it is also used as a dietary supplement for healthy people.