The human body's own ability to synthesize coenzyme Q varies with age. At the age of 20, the coenzyme Q10 level in the body reaches its peak, and the skin is full of vitality. Since then, it has started to decline year by year. After the age of 35, it is about 70% of the age of 20. At 60, it will be reduced to about half.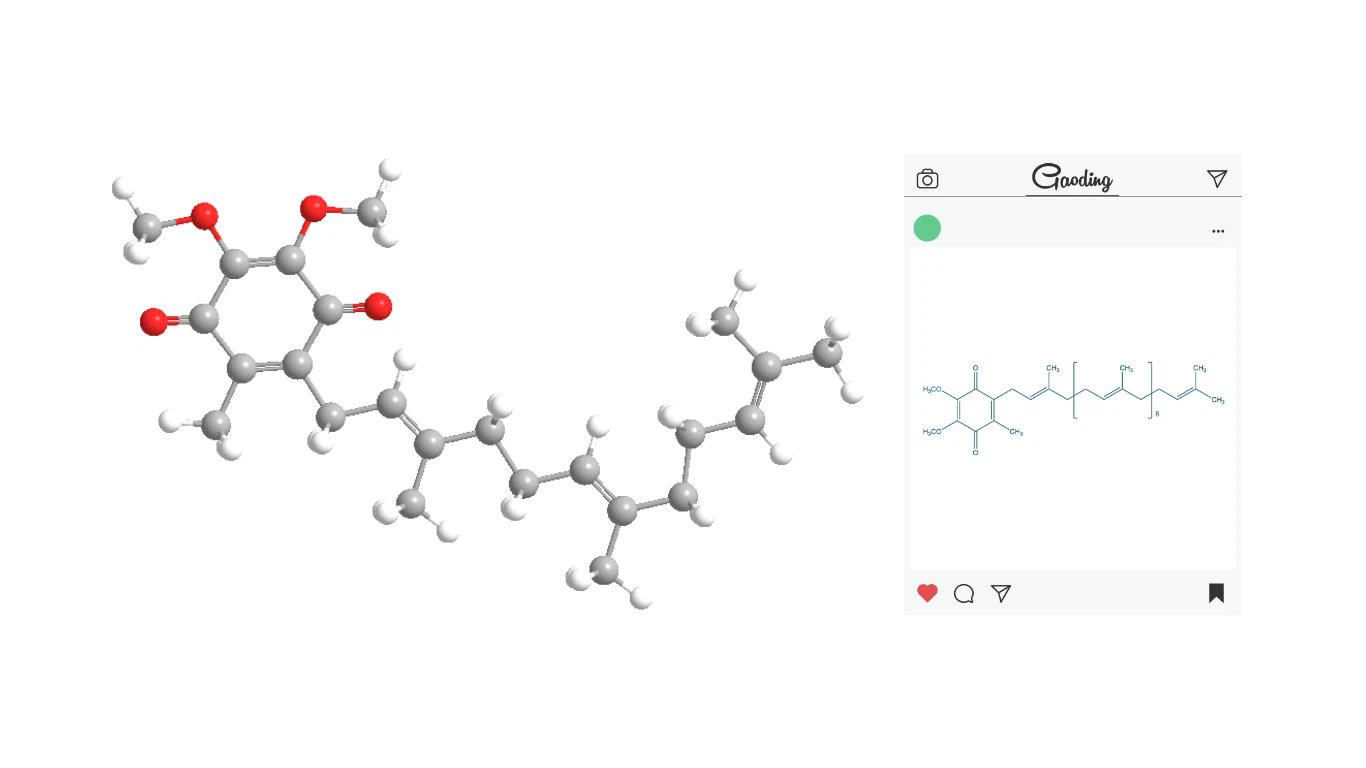 Coenzyme Q10(C59H90O4)

CAS

303-98-0

Appearance

Yellow to orange-yellow powder

Assay

≥98.0%

Loss on drying

Not more than 1%

Heavy Metal

Not more than 10ppm

Application

Raw material、medicine

Shelf Life

24 months when properly stored.
Decreased levels of Q10 can cause:
1. The vitality of skin cells is decreased, the metabolism is slow, the cell regeneration is slow, the skin is dry, rough, and lacks elasticity;
2. The blood circulation is weakened, the nutrients in the blood cannot be fully supplied to the skin cells, and the metabolic waste produced by the skin cells cannot be fully discharged through the blood circulation;
3. The ability of skin cells to resist free radical oxidation decreases, and the skin is more susceptible to free radical damage.
In addition, the lifestyle of modern women, such as high stress, general lack of exercise, long-term computer radiation, etc., also exacerbate the above-mentioned skin aging problem.
Supplementing exogenous coenzyme Q can effectively solve the problem of skin aging: coenzyme Q can accelerate skin cell renewal, stimulate skin cell activity, and greatly promote skin cell metabolism. Oral administration of coenzyme Q10 can enhance myocardial beating, enhance blood circulation, and improve the nutrient supply and metabolism of skin cells. Coenzyme promotes skin cell metabolism Q10 can effectively help skin cells to actively absorb blood and nutrients in skin care products, so that skin care ingredients no longer simply stay on the skin surface and restore skin vitality. Coenzyme Q can effectively remove skin free radicals and inhibit skin lipid peroxidation.
Studies have shown that coenzyme Q10 has more significant inhibitory effects on skin cell lipid peroxidation E and vitamin B. Clinical trials have shown that crow's feet and wrinkles are significantly improved by 43% after 6 weeks of daily use for 10 weeks.