NMN (Nicotinamide Mononucleotide) is a naturally occurring biologically active nucleotide that exists in various organisms and can also be used as a cosmetic raw material.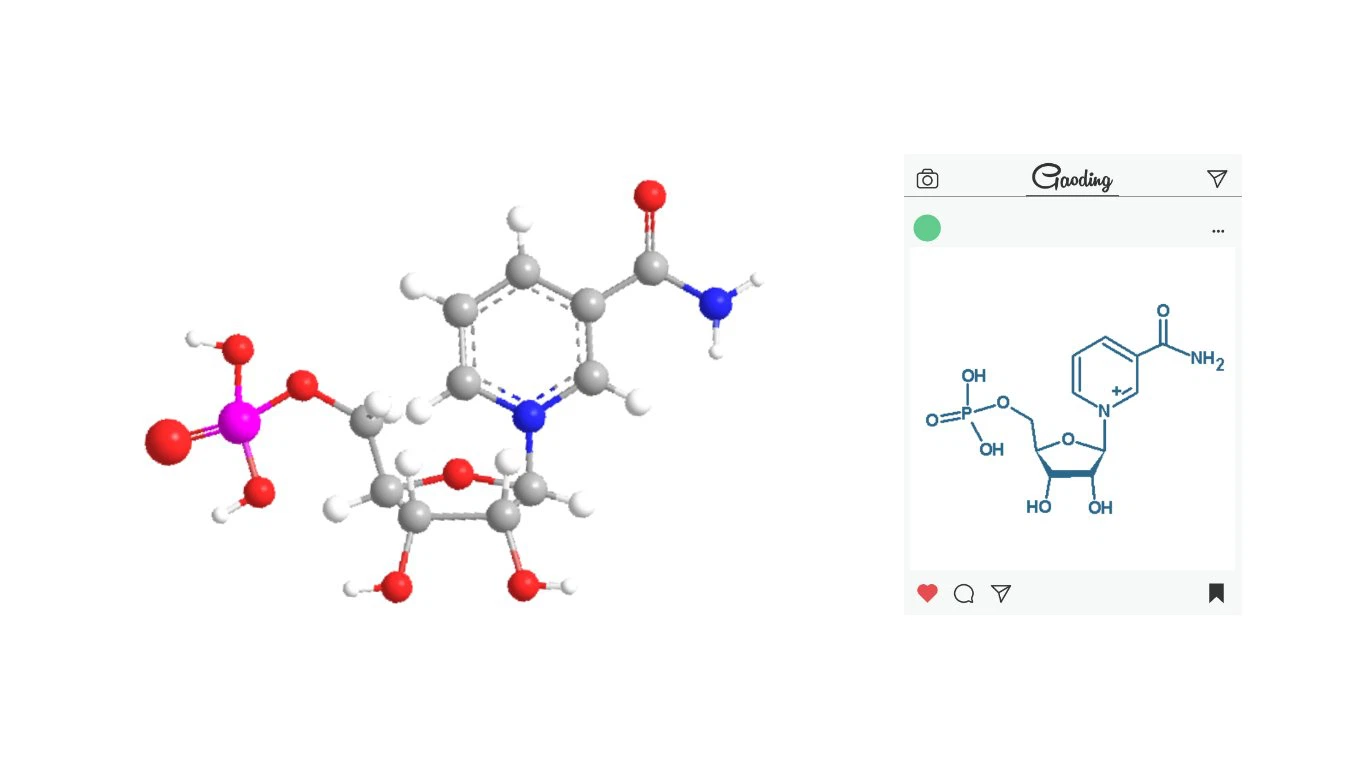 Bulk Powder Nicotinamide Mononucleotide(C11H15N2O8P)

CAS NO.

1094-61-7

Appearance

White or almost white powder

Assay

99% min

Loss on drying

Not more than 0.5%

Heavy Metal

Not more than 10ppm

Chlorides

Not more than 200 ppm

Sulfates

Not more than 300 ppm

Iron

Not more than 20 ppm

Arsenic

Not more than 1 ppm

Bulk density

Not less than 0.15g/ml

Shelf Life

Two years when properly stored.
Is NMN good for anti aging?
1. Stay young
NAD can activate Sirtuins: the protein maintains the normal expression of genes, and the self-repair ability of genes directly affects the self-repair and regeneration of cells, which is the intrinsic performance of youthful state.
2. Keep the body active
By supplementing the NAD+ precursors NMN and NR through the body's metabolic transformation, the body's activity is maintained to increase the level of NAD+, allowing it to better "charge" the cells.
3. Strengthen body function
As an important coenzyme in the redox process, it helps convert nutrients into energy.
4. Enjoy high-quality sleep
By supplementing NMN to restore the level of coenzyme I, prolong the body's sleep time, significantly enhance deep sleep, adjust and restore the biological clock. It is also related to anxiety. After supplementing NMN to increase coenzyme I, the body's ability to resist stress is improved, anxiety is reduced, and sleep quality is improved.
5. Protect vascular cells from oxidative damage
NMN increases the level of NAD+ in the heart, protects the heart, reduces vascular oxidative stress, restores blood vessel elasticity, and NR delivers NAD+ reserves to protect vascular cells from oxidative damage. Regulate brain function to prevent delayed cerebral vasospasm. Regulating blood lipids, anti-atherosclerosis.
6. Maintain DNA Health
Regulates oxidative stress and circadian rhythms while maintaining DNA health.
Is NMN the best anti aging?
Human aging is related to the loss of self-repair ability of cells. NAD+ affects cell metabolism pathways, DNA repair and immune cell activity. Signs of aging such as muscle degeneration, diminished brain power, and many age-related diseases. The molecular weight of NAD+ is too large to be directly absorbed by the human body through oral administration. In addition, its activity is too high, the molecule is unstable, and artificial synthesis is difficult. It is difficult to achieve direct supplementation. NMN is the best way to supplement NAD+. Significant effects in the fields of DNA damage, regulation of metabolism, and heart protection.
About us
GSH BIO-TECH is an innovative high-tech enterprise with enzyme catalysis technology as the core, dedicated to the research, development, production and sales of biomedicine. The company adopts advanced production technology and quality inspection technology, and the product quality is excellent. Stable performance, won the trust of customers. We have been constantly developing and innovating to meet the needs of various customers. The products are exported to the United States, Europe, Japan, Australia and other places, and are widely used in medicine, health food, cosmetics, food supplements and beverages and other industries. The company's main products are glutathione (GSH), β-nicotinamide mononucleotide and Citicoline sodium (CDPC), Should you have interests in us, please don't hesitate to get in touch with us, we will be pleased to supply any further information you require.
Product Line

FAQ
Q: Are you trading company or manufacturer?
A: We are professional manufacturer specialized in active pharmaceutical ingredients products. And we trade our products with our clients directly.
Q: Can you do OEM and ODM?
A: Yes, OEM and ODM are both acceptable. The purity, mesh, packing can be customized, the basic quantity we will advise after we discuss.
Q: Can we use our own logo?
A: Yes, we can print your private logo according to your request.
Q: How many packaging do you have?
A: We have four packages including PE bag, Aluminum Foil Bag, drum, carton box currently depend on your order quantity.
Q: Can you do our own packaging?
A: Yes, you just provide the package design and we will produce what you want. We also have the professional designer can help you do the packaging design.