Clinically, ATP is mainly used for the adjuvant therapy of progressive amyotrophic cerebral hemorrhage sequelae, hepatitis and cardiac insufficiency, and has the effect of providing energy to promote cell regeneration and cell remodeling.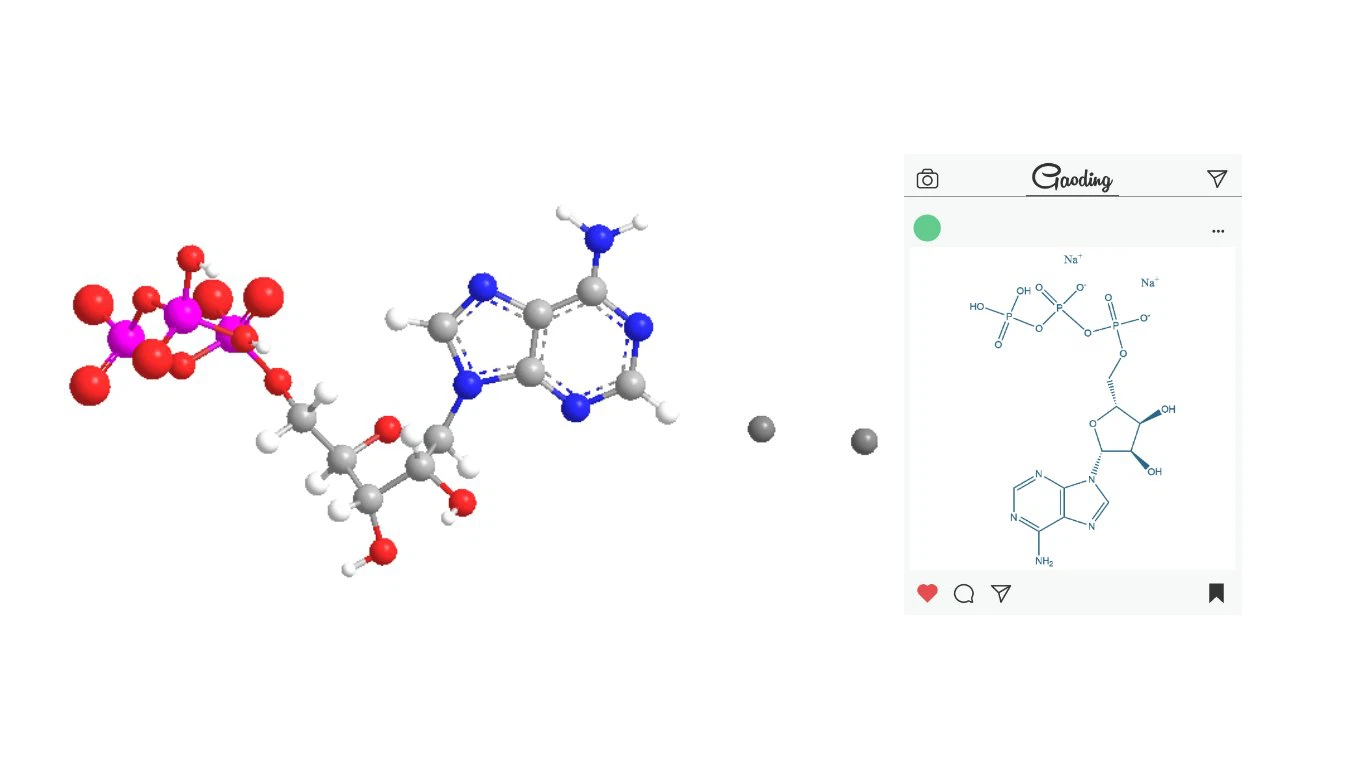 Adenosine Triphosphate Disodium(C10H14N5Na2O13P3)

CAS

987-65-5

Appearance

White or almost white powder

Assay

C10H14N5Na2O13P3≥95%(on the dried basis)

Heavy metals

Not more than 10 ppm

Loss on drying

Not more than 8%

Application

Raw material、medicine

Shelf Life

18 months when properly stored.
ATP is a type of coenzyme, which is a derivative of nucleotides, and is involved in the metabolism of fat, nucleic acid, protein and nucleotides in the body. When the human body absorbs, secretes or needs energy for muscle contraction, it can be decomposed into phosphate groups and adenosine diphosphate, and at the same time can release energy to provide energy for the human body. It can be decomposed into phosphate muscle and adenosine triphosphate, and at the same time, it can release energy, can penetrate the blood-brain barrier, can improve the stability and reconstruction ability of nerve cell membrane structure, and can promote the regrowth of nerve protrusions.
ATP mainly inhibits calcium channels, enters the body and is rapidly enzymatically decomposed into adenosine, which binds to the adenosine A1 receptor of AVN, and then has a negative conduction effect on the atrioventricular node. It has the characteristics of short half-life, fast onset and high conversion rate. Also, the cardioversion time is the fastest.