Glutathione is a tripeptide substance containing γ-amide bond and sulfhydryl group. It is composed of glutamic acid, cysteine and glycine, and mainly has two forms of reduced and oxidized forms.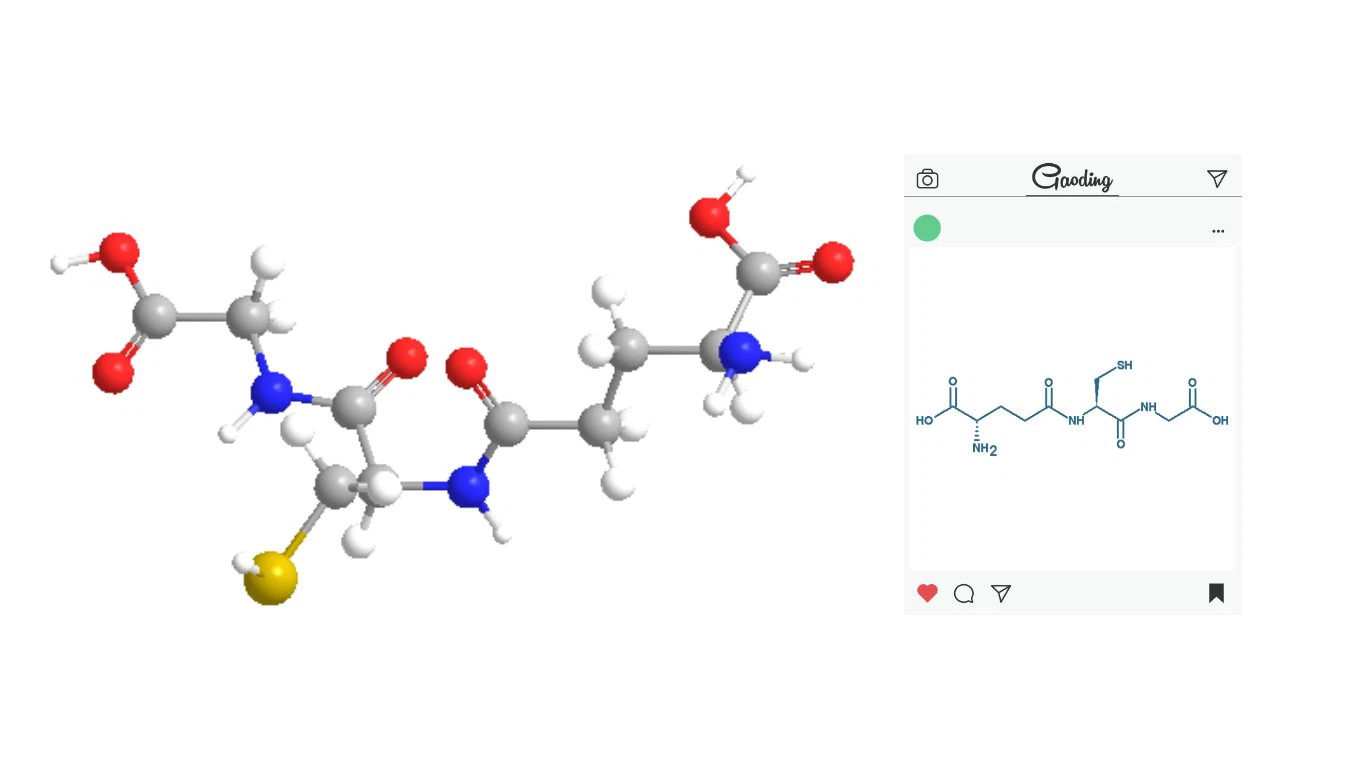 L-Glutathione Reduced(C10H17N3O6S)

CAS

70-18-8

Appearance

White or almost white powder

Assay

99% min

Chlorides

Not more than 200 ppm

Sulfates

Not more than 300 ppm

Ammonium

Not more than 200 ppm

Iron

Not more than 10 ppm

Arsenic

Not more than 2 ppm

Heavy metals

Not more than 10 ppm

Cadmium (Cd)

Not more than 1 ppm

Lead (Pb)

Not more than 3 ppm

Mercury (Hg)

Not more than 1 ppm

Sulfated ash

Not more than 0.1%

Loss on drying

Not more than 0.5%

Shelf Life

Two years when properly stored.
Japan and other countries have applied glutathione to the food industry in the 1950s. Adding it to flour products can improve the rheology of dough, and adding it to fish and meat products can prolong the preservation period of products. antioxidant properties.
In recent years, in the related research of glutathione on food flavor, it was found that glutathione has a certain influence on the flavor-enhancing properties of food flavor, glutathione has a certain inhibitory effect on bitterness, and can enhance the taste. Thickness. Glutathione has a certain taste-enhancing effect on inorganic salts, and can enhance the kokumi taste of the substance to make it lasting and rich.
Due to the influence of dietary structure, age, stress state and other factors, the level of glutathione in the human body is reduced, and glutathione can be obtained from the outside world to supplement.
With glutathione as the functional active factor, it can also be made into other different types of functional foods, such as beverages, hobby goods (candy, etc.), dairy products, pasta foods, fermented foods and specially designed for some special groups (such as pregnant women, Infants and patients, etc.) designed oral health care products, etc.