Glutathione is a tripeptide containing γ-amide bond and sulfhydryl group, composed of glutamic acid, cysteine and glycine, present in almost every cell of the body.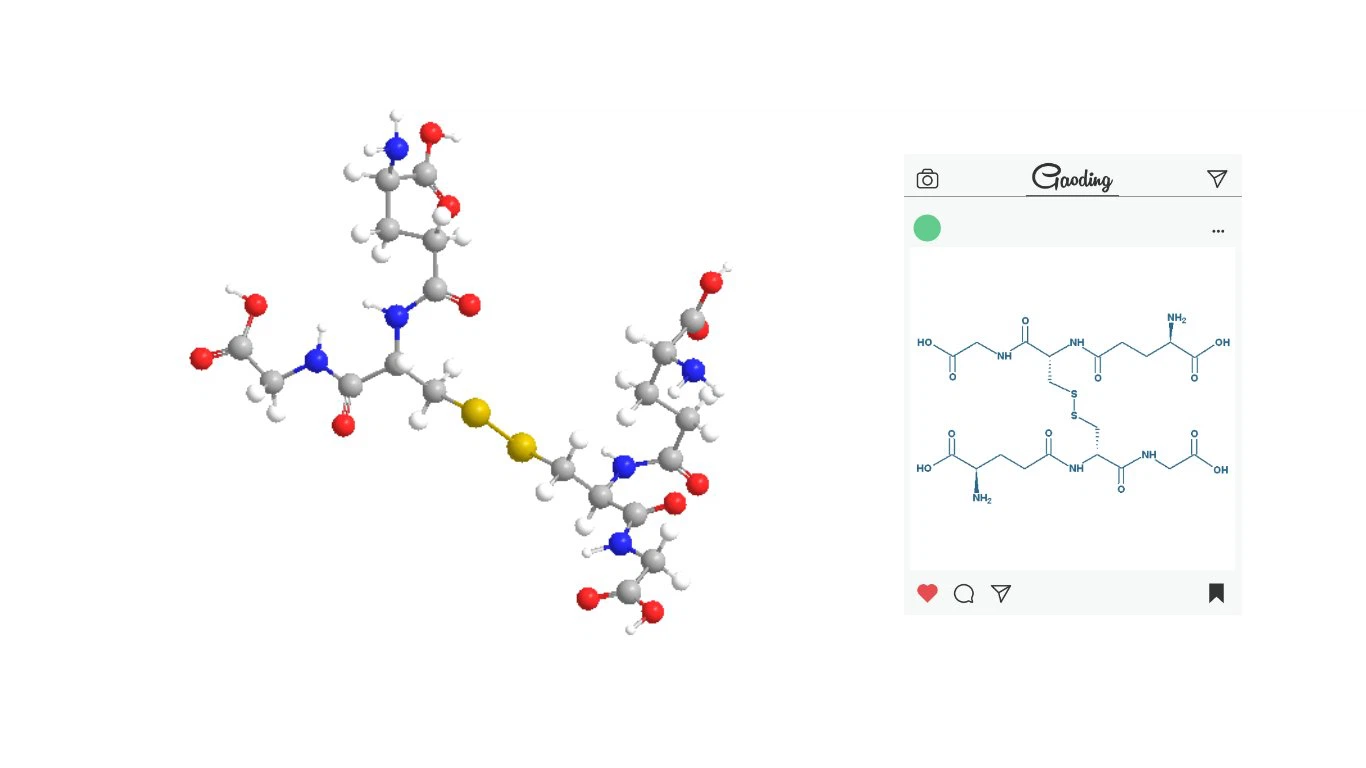 L-Glutathione Oxidized(C20H32N6O12S2)

CAS

27025-41-8

Appearance

White powder

Assay

≥98%

Heavy metals

Not more than 10 ppm

Loss on drying

Not more than 0.5%

Application

Raw material、medicine

Shelf Life

24 months when properly stored
Glutathione can help maintain normal immune system function, and has antioxidant and integrated detoxification effects. The sulfhydryl group on cysteine is its active group, which is easy to combine with certain drugs and toxins, so that it has an integrated detoxification effect. Glutathione can not only be used in medicine, but also can be used as the base material of functional food, which is widely used in functional food such as delaying aging, enhancing immunity and anti-tumor.
Glutathione is widely found in animals and plants. In baker's yeast and wheat germ (wheat germ is the core and life of wheat, plants are called embryos, which are equivalent to the placenta of animals. Although it only accounts for 2% of the weight of wheat grains, However, the nutrition accounts for 97% of the whole wheat grain) and the content in animal liver is very high, reaching 100 ~ 1000 mg/100g, 26 ~ 34 mg/100g in human blood, and 58 ~ 73 mg/100g in chicken blood , pig blood contains 10-15 mg/100g, and the content in tomatoes, pineapples, and cucumbers is also high (12-33 mg/100g). Of course, daily consumption of glutathione supplements can effectively increase the storage of glutathione in the body. Studies have shown that the natural killer cell toxicity of glutathione supplementation is twice that of the placebo group.
Oral glutathione has clear beneficial effects on patients with non-alcoholic fatty liver, liver cancer, colorectal tumors, breast tumors, gastric cancer, Alzheimer's disease, Parkinson's disease, and even in the field of anti-aging.
Anhui GSH Bio-Technology Co.,LTD. is committed to innovative research and development of high value-added APIs, important pharmaceutical intermediates and cosmetic raw materials, realizing commercial production, and stably and continuously serving global customers.
F&A
1.what's your delivery time?
Usually we will arrange the shipment in 7-15 days.
2.How about the packing?
Usually we provide the packing as 25kg/bag or carton.Of course,if you have special requirements on them,we will according to you.
3.How about the validity of the products?
According to the products you ordered.