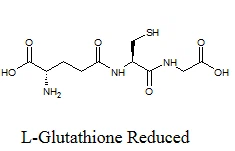 Glutathione is composed of glutamic acid, cysteine and glycine, and is present in almost every cell of the body.
Glutathione has a reduced form (g-sh) and an oxidized form (g-s-s-g).
Glutathione is a white or nearly white crystalline powder, odorless, easily soluble in water, and insoluble in alcoholic organic solvents. (Glutathione for skin whitening, glutathione for hangover, glutathione's role, glutathione for liver)
Product Features
CAS number: 70-18-8
Molecular formula: C10H17N3O6S
Appearance: white or nearly white powder
Solubility: easily soluble in water; very slightly soluble in alcohol and dichloromethane
Specific optical rotation: -15.5° to -17.5°
Melting point: 187~195℃
Purity (HPLC): 98.0% ~ 101.0%
Loss on drying: no more than 0.5%
Packing and shipping
According to conventional packaging or customized.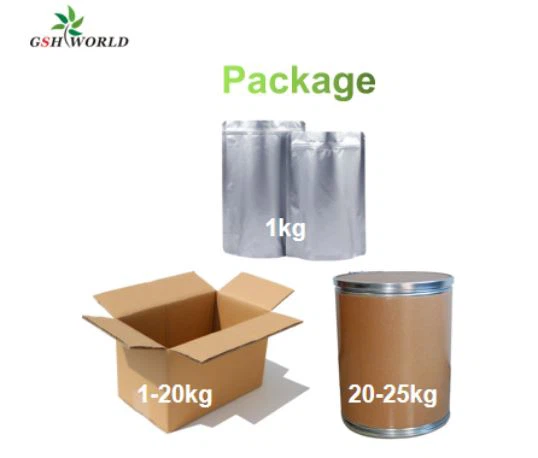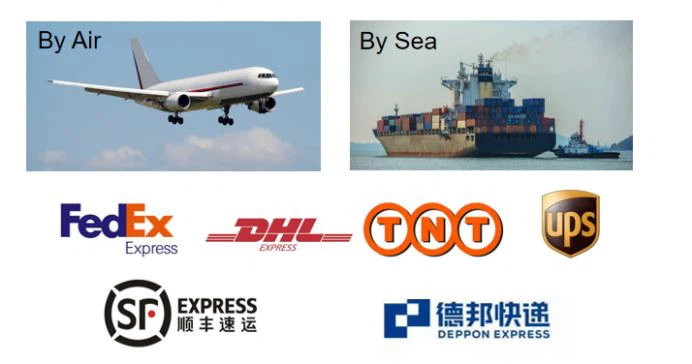 FAQ
Q1. What certifications is available?
ISO9001, FDA Registered, Kosher, Halal.

Q2. Free samples is available?
Yes, we can provide free samples.
Q3.Can customized the package?
Of course no problem.