NMN can be converted to NAD+ in animal cells. NAD+ is a key molecule for many cellular activities, so NMN supplementation has benefits for nearly all body systems1. Below are some typical examples.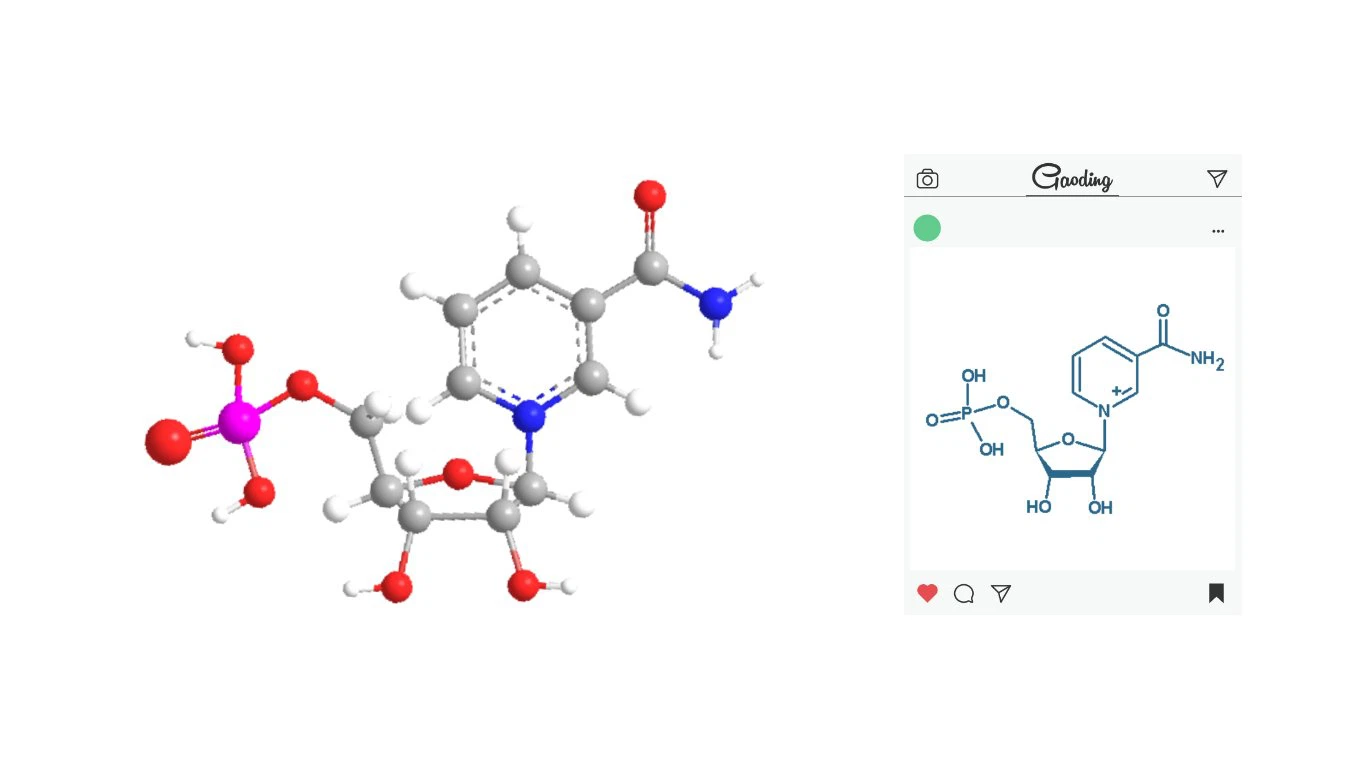 Bulk Powder Nicotinamide Mononucleotide(C11H15N2O8P)

CAS

1094-61-7

Appearance

White or almost white powder

Assay

99% min

Loss on drying

Not more than 0.5%

Heavy Metal

Not more than 10ppm

Chlorides

Not more than 200 ppm

Sulfates

Not more than 300 ppm

Iron

Not more than 20 ppm

Arsenic

Not more than 1 ppm

Bulk density

Not less than 0.15g/ml

Shelf Life

Two years when properly stored.
1.Promotes vascular health and blood flow
Trials have shown that NMN supplementation can improve many blood health problems associated with aging, such as hardening of the arteries, oxidative stress, decreased ability of cells to continue dividing, and even changes in gene activity (gene expression).
2. Improves muscular endurance and strength
Muscle fitness becomes increasingly important as we age and NAD+ levels decline. During daily life and exercise, muscle cells will consume a large amount of energy-supplying substances such as glucose and fatty acids, and NAD+ must be involved in this process.
3. Prevent heart disease
A healthy heart needs to beat continuously and maintain a certain rhythm, and cannot get a moment's rest like skeletal muscle, so the heart's energy demand is huge. Maintaining stable NMN levels is especially important in order to protect heart health.
4. Reduce obesity risk
Obesity is an important risk factor for diabetes, metabolic syndrome and other diseases, and active treatment and intervention should be carried out. There are various causes of obesity, and adherence to exercise and a healthy diet is an effective treatment, but its compliance.
In mouse experiments, it was found that NMN supplementation can significantly improve the obesity status of mice, and the effect is similar to exercise. For humans, NMN supplementation is more sustainable than exercise and is undoubtedly a good alternative to obesity treatment.
5. Promotes DNA Repair
NAD+ synthesized by NMN can activate a class of proteins called longevity proteins (Sirtuins). Longevity proteins play a key role in maintaining DNA integrity. Each time a cell divides, the DNA (telomeres) at the ends of chromosomes get a little shorter. Longevity proteins can slow the rate of telomere shortening with the help of NAD+. Recent studies have shown that feeding NMN to mice activates their longevity proteins, thereby increasing telomere stability.
6. Improves mitochondrial function
Mitochondria are known as the energy bank of the cell and are responsible for converting the energy-supplying substances in the food into the energy used by the cells. The cells cannot survive without mitochondria. NAD+ is a key substance in the process of mitochondrial energy production. The loss of NAD+ can lead to mitochondrial abnormalities, and may even affect the occurrence of neurological diseases such as Alzheimer's disease (senile dementia). Studies in mice have shown that NMN supplementation is effective in improving mitochondrial dysfunction.
7. Side effects
There is currently no evidence that NMN has side effects in humans. Numerous experiments have been conducted in rodents, and the vast majority of findings have shown positive effects of NMN on metabolism, brain, liver, skin, muscle, bone structure, heart health, reproduction, immunity, and longevity.