In 2019, the global population aged 65 and over was 702.9 million and is expected to reach 1,548.9 million by 2050. As the elderly population increases, age management medical practices have mushroomed worldwide to recommend nutritional supplements, various medications, exercise programs, hormone therapy, and other treatments to mitigate the effects of aging.
Among various anti-aging health care products, NMN has attracted more and more attention as a promising anti-aging product. NMN is a precursor of NAD+ and acts as an intermediate in NAD+ biosynthesis, and dietary supplementation with NMN has been found to increase NAD+ levels in the body.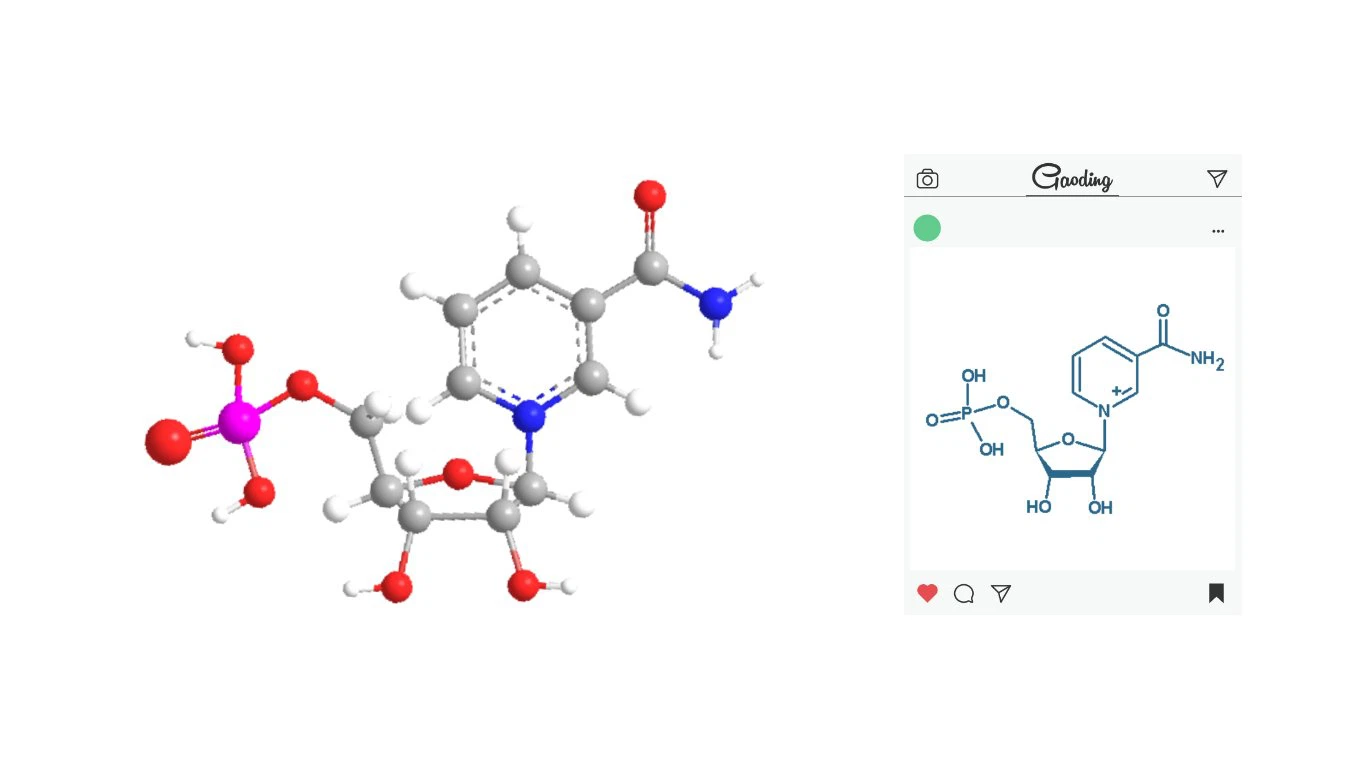 Bulk Powder Nicotinamide Mononucleotide(C11H15N2O8P)

CAS

1094-61-7

Appearance

White or almost white powder

Assay

99% min

Loss on drying

Not more than 0.5%

Heavy Metal

Not more than 10ppm

Chlorides

Not more than 200 ppm

Sulfates

Not more than 300 ppm

Iron

Not more than 20 ppm

Arsenic

Not more than 1 ppm

Bulk density

Not less than 0.15g/ml

Shelf Life

Two years when properly stored.
Aging is a natural process identified by NAD+ depletion leading to downregulation of mitochondrial energy production in various organs such as the brain, adipose tissue, skin, liver, skeletal muscle and pancreas. Regulation of longevity, aging, and age-related physiological changes is one of the important aspects of sirtuin biology, and CD38 utilizes NAD+ to generate cyclic ADP-ribose and nicotinamide. In addition to this, PARP consumes NAD+ to form branched ADP-ribose polymers that aid in DNA repair. Since NMN is an intermediate compound in NAD+ biosynthesis, NAD+ levels depleted by NAD+ depleting enzymes can be compensated by administering NMN to the body. At present, multiple studies have shown that NMN (NAMPT reaction product) can be used to trigger SIRT1 activity.
DNA damage, chronic inflammation, oxidative stress and increased NAD+ depleting enzymes (sirtuins, CD38/CD157, PARP, TNKS and BST) accelerate NAD degradation. Decreased levels of NAD+ lead to down-regulation of mitochondrial energy production, leading to aging and various age-related diseases. NMN supplementation can restore NAD+ levels in the body through a biosynthetic pathway, reverse the aging process and prevent age-related diseases.
Numerous studies have been conducted to investigate the promise and efficacy of NMN as an anti-aging health product, as a highly effective and viable anti-aging health product, NMN can increase NAD+ levels, thereby providing longevity to the general population.
Why Choose Us
1.we are engaged in supplying technical and creative products service for the customers to provide advanced products and help them develop markets.
2.R&D,manufacture of API for about 10 years.
3.First-class service system,24 hours and clients to communicate fully and customer satisfaction in every detail.
F&A
1.what's your delivery time?
Usually we will arrange the shipment in 7-15 days.
2.How about the packing?
Usually we provide the packing as 25kg/bag or carton.Of course,if you have special requirements on them,we will according to you.
3.How about the validity of the products?
According to the products you ordered.