Glutathione is an active tripeptide formed by the condensation of glutamic acid, cysteine and glycine through peptide bonds. It is widely present in animal liver, blood, yeast and wheat germ, and also has a small amount in various vegetables and other plant tissues. distributed.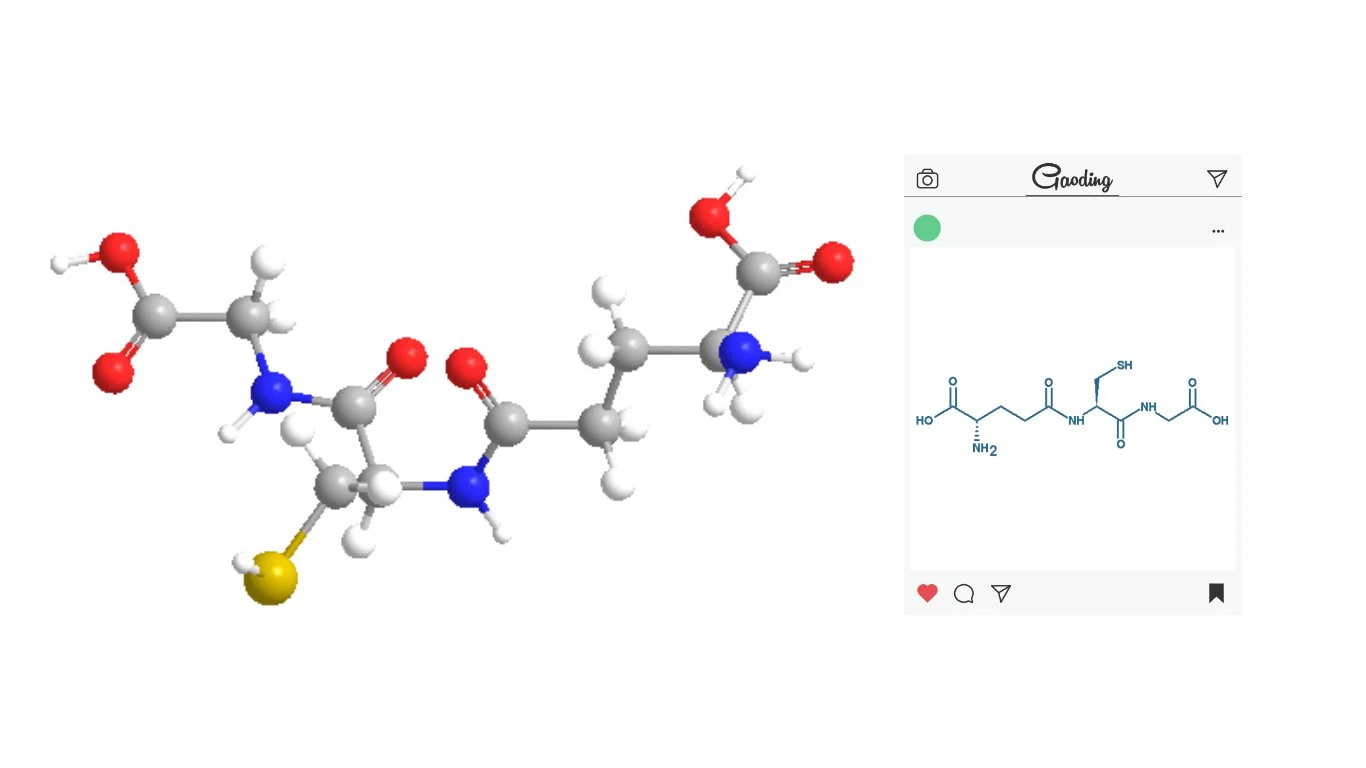 L-Glutathione Reduced(C10H17N3O6S)

CAS

70-18-8

Appearance

White or almost white powder

Assay

99% min

Chlorides

Not more than 200 ppm

Sulfates

Not more than 300 ppm

Ammonium

Not more than 200 ppm

Iron

Not more than 10 ppm

Arsenic

Not more than 2 ppm

Heavy metals

Not more than 10 ppm

Cadmium (Cd)

Not more than 1 ppm

Lead (Pb)

Not more than 3 ppm

Mercury (Hg)

Not more than 1 ppm

Sulfated ash

Not more than 0.1%

Loss on drying

Not more than 0.5%

Shelf Life

Two years when properly stored.
Glutathione is a vital immune booster.
Neutrophils, phagocytes, and lymphocytes in the human body constitute the immune system in the human body. The human body has spontaneous immunity, that is, it can resist the invasion of foreign pathogenic substances, such as bacteria, viruses, parasites, etc.; It can also solve the heterophysiological changes in the body, such as the proliferation of cancer cells, so as to maintain the normal survival order and protect our health.
However, to maintain the normal operation of the immune system, immune cells must be fully activated and differentiated, and glutathione (GSH) is playing a role in the full activation and differentiation of immune cells.
The human immune system is the most amazing design of the human body to fight viruses, among which glutathione (GSH) is responsible for:
①Activate lymphocytes; ②Differentiate and proliferate T cells and B cells, and make T cells toxic to kill viruses or cancer cells.
Raising intracellular glutathione levels is the most powerful weapon for boosting the immune system.
Product Line
We implement strict management and control throughout the entire process from research and development, procurement of raw materials, production and input, to final product testing, packaging, delivery, and transportation. The entire production supply chain is traceable.
Why Choose us
1.OEM service professional design team
2.Professionally supplying natural food and cosmetics ingredients products
3.100% inspection before delivery
4.Inventory 24 hour delivery
5.Complete documentary system
FAQ
1: What's your MOQ?
A: It depends on different products. We accept sample order. Also, for some products, we can provide you with a free sample.
2: Do you provide after-sales service?
A: We provide 24-hour customer service. If you encounter any product quality problems or transportation problems, please feel free to contact us.
3: How about delivery time and method?
A: We usually ship within 3-7. We can ship by sea, air, and express. It also can make door to door shipping.
4: How to solve the after-sale disputes?
A: We accept changing or refunding service if any quality problem.