NMN (β-Nicotinamide Mononucleotide) is an inherent substance in the human body. NMN is the precursor of NAD+, which rapidly generates NAD+ in the body. NMN is the best way to increase NAD+.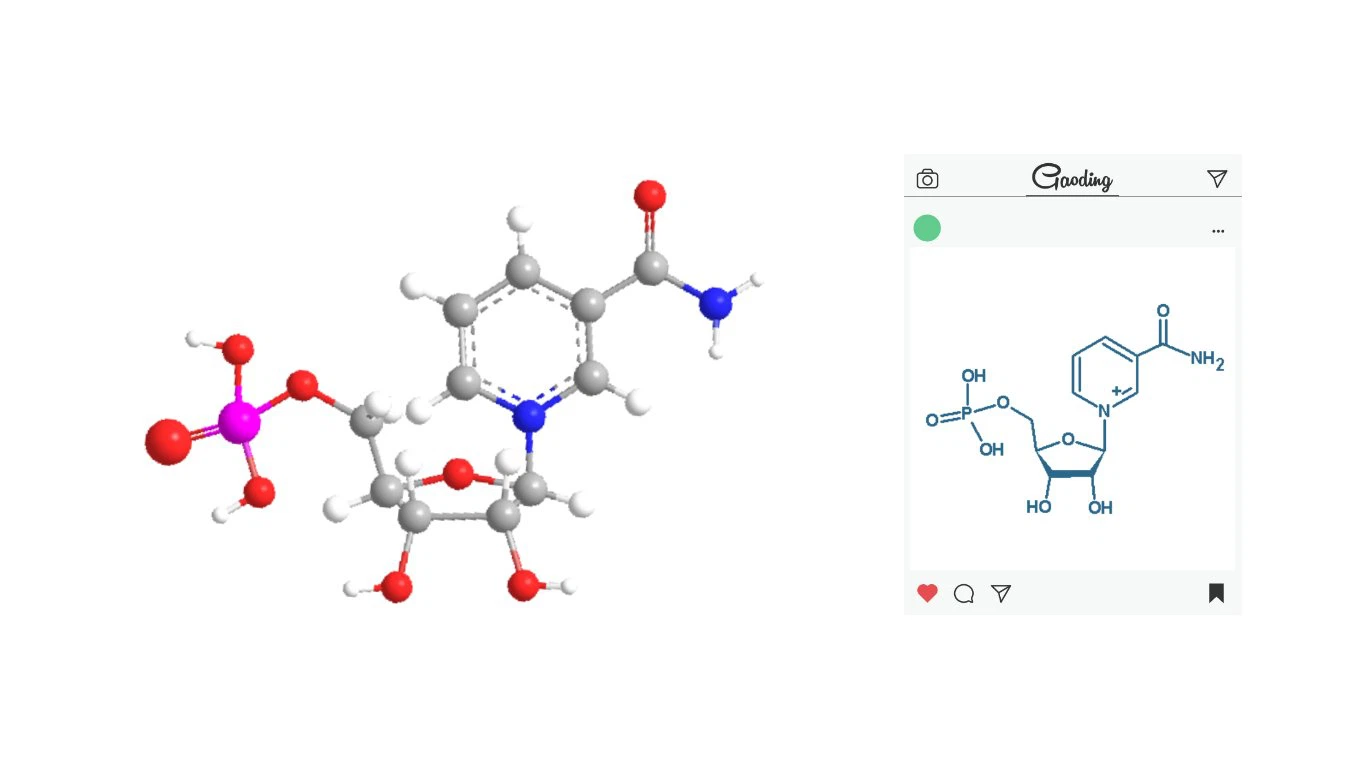 Bulk Powder Nicotinamide Mononucleotide(C11H15N2O8P)

CAS

1094-61-7

Appearance

White or almost white powder

Assay

99% min

Loss on drying

Not more than 0.5%

Heavy Metal

Not more than 10ppm

Chlorides

Not more than 200 ppm

Sulfates

Not more than 300 ppm

Iron

Not more than 20 ppm

Arsenic

Not more than 1 ppm

Bulk density

Not less than 0.15g/ml

Shelf Life

Two years when properly stored.
NAD+, the full name of nicotinamide adenine dinucleotide, is a key substance discovered in the field of human aging inhibition. With age, both men and women, the level of NAD+ in the human body decreases, resulting in decreased mitochondrial function, triggering aging and various functional diseases.
When a person reaches middle age, the amount of NAD+ will become less and less, and the metabolism of cells will become slower and slower, causing the body's function to fail to keep up, and the balance of the immune system will be broken.
NAD+ is the sole substrate for the longevity protein Sirtuins.
Sirtuins are 275 amino acids present in mammals, which include 7 isoforms (SIRT1-SIRT7).
Sirtuins, on the other hand, are quiet regulatory proteins that go into a "sleep state" with age and are only activated when NAD+ is present.
NAD+ is the main component of Sirtuins longevity protein, which has obvious effect of prolonging lifespan, so NAD+ has the effect of anti-aging and prolonging lifespan.
As a new generation, the highest level of dietary supplements, NMN provides energy to cells from the source, repairs damaged DNA, delays aging, and can significantly improve sleep, replenish physical and brain power, improve memory and cognition, enhance immunity, and improve energy and physical strength.
It should be noted that NMN is an endogenous substance in the human body, but the trace amount of NMN in food is far from meeting the needs of the human body. For example, vegetables edamame and broccoli, which contain a lot of NMN in the daily diet, only contain less than 100g on average. 1mg of NMN, the high-content fruit avocado is only about 100mg per 20 kilograms, and the amount of NMN synthesized in an adult body every day is equivalent to several thousand kilograms of avocado.
Therefore, supplementing NMN dietary supplements to increase the NMN content in the human body has become a more effective and efficient way.
Product Line
We implement strict management and control throughout the entire process from research and development, procurement of raw materials, production and input, to final product testing, packaging, delivery, and transportation. The entire production supply chain is traceable.
FAQ
Q1: Can I get some samples?
A: Yes, we can supply the free sample, but the shipping cost be paid by our customers.
Q2: How to start orders or make payments?
A: Proforma invoice will be sent first after confirmation of order, enclosed our bank information. Payment by T/T.
Q3: How to confirm the Product Quality before placing orders?
A: You can get free samples for some products, you only need to pay the shipping cost or arrange a courier to us and take the samples.
Q4: What's your MOQ?
A: Our MOQ is 1kg. But usually we accept less quantity such as 100g on the condition that sample charge is 100% paid.
Q5: How about delivery leadtime?
A: About 3-5 days after payment confirmed. (Chinese holiday not included)