NMN is a substance inherent in the human body and is also abundant in fruits and vegetables. After it is ingested by the human body, it will be synthesized into coenzyme l (also known as NAD+), and coenzyme l will be widely involved in thousands of chemical reactions in the body, mainly in the fields of material energy metabolism, DNA damage repair, and maintenance of vitality of various organs in the body.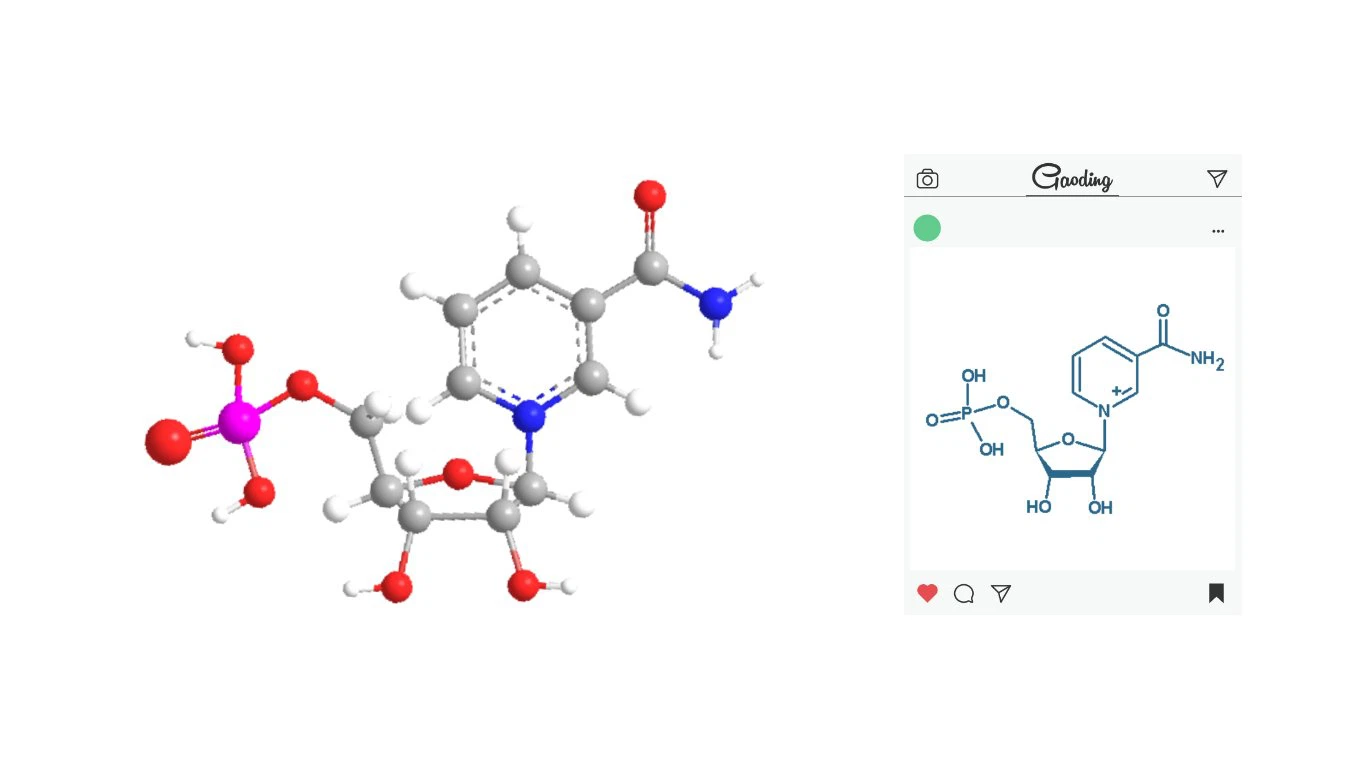 Bulk Powder Nicotinamide Mononucleotide(C11H15N2O8P)

CAS

1094-61-7

Appearance

White or almost white powder

Assay

99% min

Loss on drying

Not more than 0.5%

Heavy Metal

Not more than 10ppm

Chlorides

Not more than 200 ppm

Sulfates

Not more than 300 ppm

Iron

Not more than 20 ppm

Arsenic

Not more than 1 ppm

Bulk density

Not less than 0.15g/ml

Shelf Life

Two years when properly stored.
Studies have found that NMN has a good effect on intestinal health, cardiovascular and cerebrovascular diseases, neurodegenerative diseases, and anti-aging. In addition, NMN can also participate in regulating the body's endocrine and increasing insulin secretion, thereby preventing obesity and diabetes happened.
NMN can effectively restore NAD+ levels in the heart and improve cardiac dysfunction by increasing NAD+ levels or accelerating NAD+ turnover.
As a reaction product of NAMPT, NMN is also a key NAD+ precursor, which can enhance hepatic insulin sensitivity and restore gene expression related to oxidative stress, inflammatory response and circadian rhythm, and play an effective role in diabetes intervention in part by activating SIRT1 .
In vitro experiments, NMN can improve the proliferation and migration of aging vascular endothelial cells; promote the osteogenic proliferation of aging mesenchymal stem cells, reduce fat production, improve the fertilization ability of aging oocytes, restore mitochondrial function, and inhibit the induction of reactive oxygen species. Apoptosis of senescent oocytes.
The researchers also found that NMN exists in human milk and donkey milk through a new enzyme coupling technology, and the content in human milk is higher. The study of processing characteristics found that the activity of NMN was stable when treated in water or milk at 75 ℃ for 5 minutes; after 5 minutes at 95 ℃, the activity lost about 20%, which indicated that adding NMN to pasteurized milk was theoretically feasible.
In addition, during the 12-month intervention period, NMN did not show any obvious toxicity and lethality, nor did it have serious side effects, and it has high food safety.
At present, both the United States and Japan have allowed NMN to be used as a food raw material for food production. People's demand for health products containing NMN ingredients is also increasing. Therefore, NMN has become a research hotspot in the fields of health products and food raw materials.
We has always adhered to green environmental protection, technological innovation and global layout. The company is equipped with advanced scientific research equipment and an experienced scientific research team. The enzymatic technology developed by the company has obtained a number of national patents.
Anhui GSH Bio-Technology Co.,LTD. is committed to innovative research and development of high value-added APIs, important pharmaceutical intermediates and cosmetic raw materials, realizing commercial production, and stably and continuously serving global customers.
FAQ
1: What's your MOQ?
A: It depends on different products. We accept sample order. Also, for some products, we can provide you with a free sample.
2: Do you provide after-sales service?
A: We provide 24-hour customer service. If you encounter any product quality problems or transportation problems, please feel free to contact us.
3: How about delivery time and method?
A: We usually ship within 3-7. We can ship by sea, air, and express. It also can make door to door shipping.
4: How to solve the after-sale disputes?
A: We accept changing or refunding service if any quality problem.