NMN, also known as β-Nicotinamide Mononucleotide, is the precursor of the cofactor NAD+ of the longevity protein in the human body. NAD+ is not only an important raw material for repairing cells, but also a key link between the nucleus and the mitochondria responsible for energy synthesis. Its content is closely related to the activity of genes that prolong life and inhibit aging in the human body.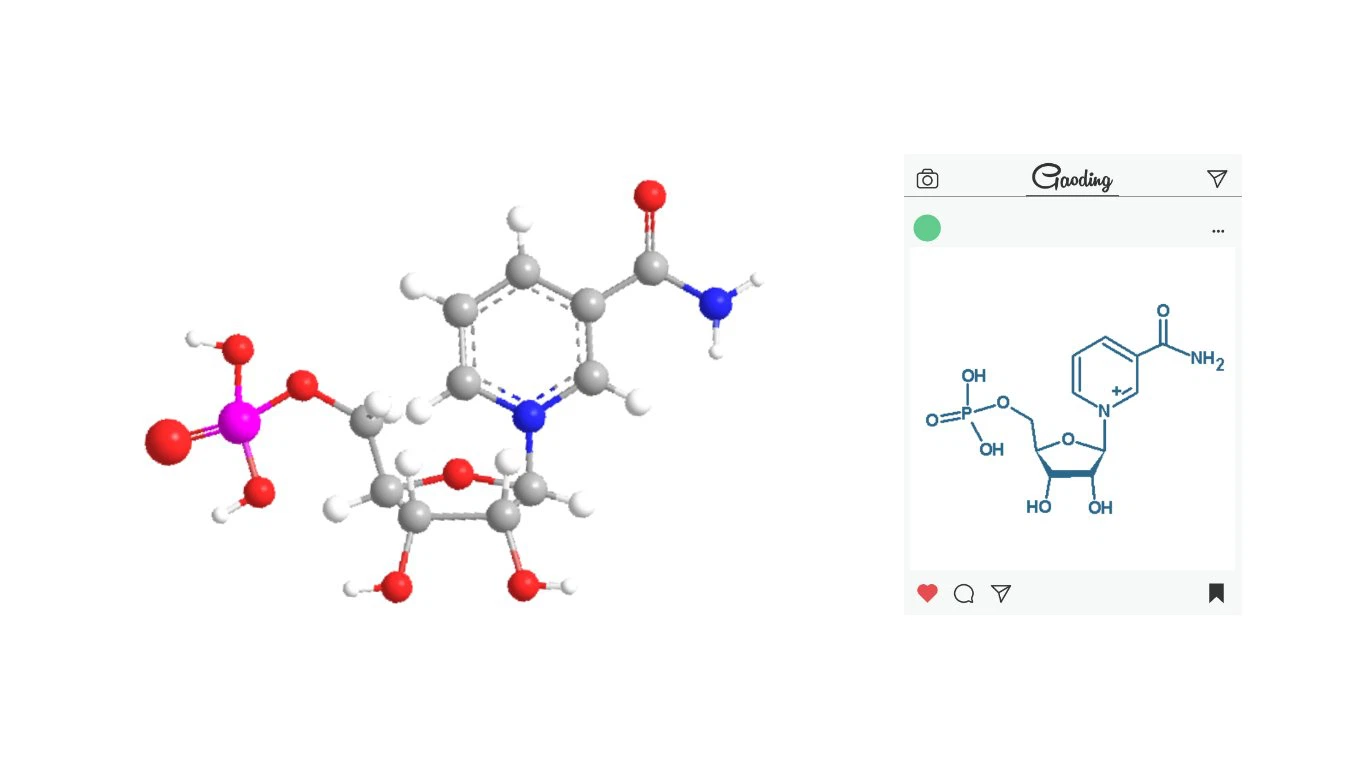 Bulk Powder Nicotinamide Mononucleotide(C11H15N2O8P)

CAS

1094-61-7

Appearance

White or almost white powder

Assay

99% min

Loss on drying

Not more than 0.5%

Heavy Metal

Not more than 10ppm

Chlorides

Not more than 200 ppm

Sulfates

Not more than 300 ppm

Iron

Not more than 20 ppm

Arsenic

Not more than 1 ppm

Bulk density

Not less than 0.15g/ml

Shelf Life

Two years when properly stored.
Nicotinamide mononucleotide (NMN) anti-aging mechanism of skin:

1. Repair DNA damage: In the process of skin aging, genes are closely related to it. With the increase of age, the ability of cells to repair DNA damage decreases, and the genes that cause apoptosis and related cell activity are inhibited, and affect the body systematically through endocrine signals, inflammatory responses and metabolic changes. NMN participates in many key processes in the body, Can regulate important cellular functions such as DNA damage repair and chromatin repair;
2. Reduce oxidative stress: Oxidative stress can cause oxidative damage to nucleic acids, proteins and lipids, promote skin aging, and accelerate the aging process. Exogenous supplementation of NMN can restore and enhance SIRT1 activity, enhance oxidative stress and circadian rhythm. The expression of genes indirectly plays an anti-aging effect on the skin;
3. Restoration of mitochondrial function: Mitochondrial damage can lead to skin dysfunction or even aging, and it is one of the conditions that lead to skin time aging. NMN is an important precursor in the synthesis of NAD+. Studies have found that artificial supplementation of NMN can play a role in mitochondrial aging. Protect, repair mitochondrial respiratory defects, improve mitochondrial energy status and promote energy production, etc.

As the precursor of NAD+, NMN plays an important role in delaying the aging of the body. For the problems of DNA damage, free radical generation, mitochondrial damage, and telomere shortening that occur during the aging process of the body and skin, by exogenously administering NMN or regulating the activity of certain metabolic enzymes of NAD+, DNA damage can be repaired and oxidative stress can be reduced. It has strong feasibility to stimulate and restore mitochondrial function and maintain telomere length. At present, there are many medicines and health products for NMN applied to other diseases, but there are few anti-aging products, so it is quite innovative to devote itself to the development of this aspect.
We implement strict management and control throughout the entire process from research and development, procurement of raw materials, production and input, to final product testing, packaging, delivery, and transportation. The entire production supply chain is traceable.
Why Choose us
1.OEM service professional design team
2.Professionally supplying natural food and cosmetics ingredients products
3.100% inspection before delivery
4.Inventory 24 hour delivery
5.Complete documentary system