Citicoline sodium is composed of ribose, cytosine, phosphoric acid and choline. As an endogenous compound, Citicoline Sodium is an important mediator for the synthesis of cell membrane phospholipids and an external source for the synthesis of acetylcholine. Acetylcholine is an important neurotransmitter that plays a very important role in nucleotide metabolism.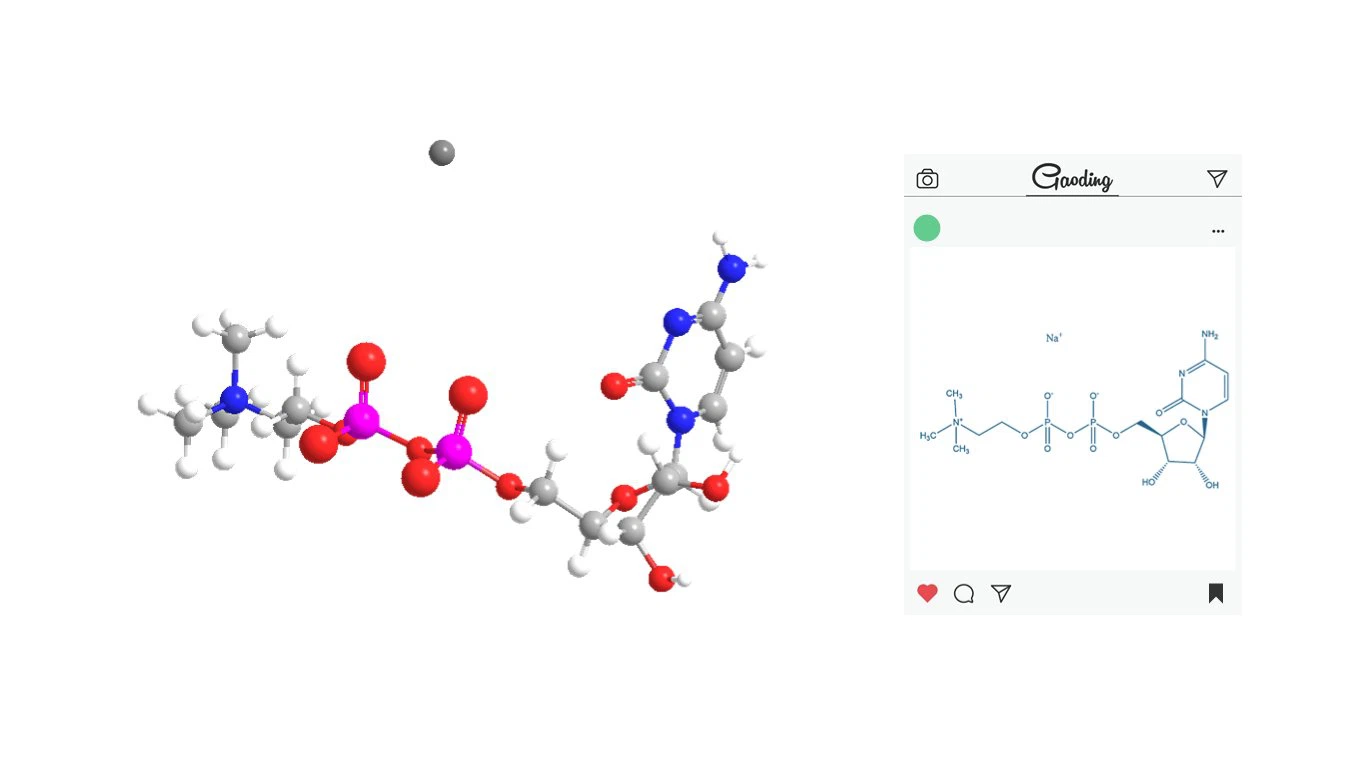 Citicoline Sodium(C14H25N4NaO11P2)

CAS

33818-15-4

Appearance

White powder

Assay

≥98.0%

Loss on drying

Not more than 1%

Heavy Metal

Not more than 10ppm

Application

Raw material、medicine

Shelf Life

24 months when properly stored.
Citicoline sodium, as a neuroprotective agent, can quickly repair damaged neuron cell membranes, increase cerebral blood flow, promote energy metabolism in the brain, and improve cerebral circulation. The curative effect of the disease is certain, and it is currently the best-selling drug in the clinical treatment of brain diseases.
Citicoline sodium is an activator of brain metabolism, which can promote brain cell respiration, improve brain function, promote recovery, and reduce cerebrovascular resistance. It can not only treat neurological diseases caused by craniocerebral injury and cerebrovascular accident, but also Adjuvant therapy for Kinsen's syndrome and Alzheimer's disease has obvious clinical effects on acute stroke, nerve damage and disturbance of consciousness after surgery, and also improves amblyopia, strabismus, and glaucoma.
The administration routes of citicoline sodium include oral administration, intravenous drip and intramuscular injection. In fact, oral administration can be completely absorbed, so its bioavailability is almost the same as that of intravenous administration. It can be widely distributed in various parts of the body, and it can enter the central nervous system through the blood-brain barrier.