Coenzyme Q10 is widely present in cell membranes, especially mitochondrial membranes, mainly in the heart, lung, liver, kidney, spleen, pancreas and adrenal gland. With the decline of age, the content of coenzyme Q10 in the human body will gradually decrease. Taking the age of 20 as the standard line, at the age of 80, the natural attenuation of coenzyme Q10 in various body parts is: liver: 83.0%; kidney: 65.3%; lung: 51.7%; heart: 42.9%. Therefore, by default, the heart is the organ most in need of coenzyme Q10 supplementation, or a lot of senile cardiac discomfort comes from coenzyme Q10.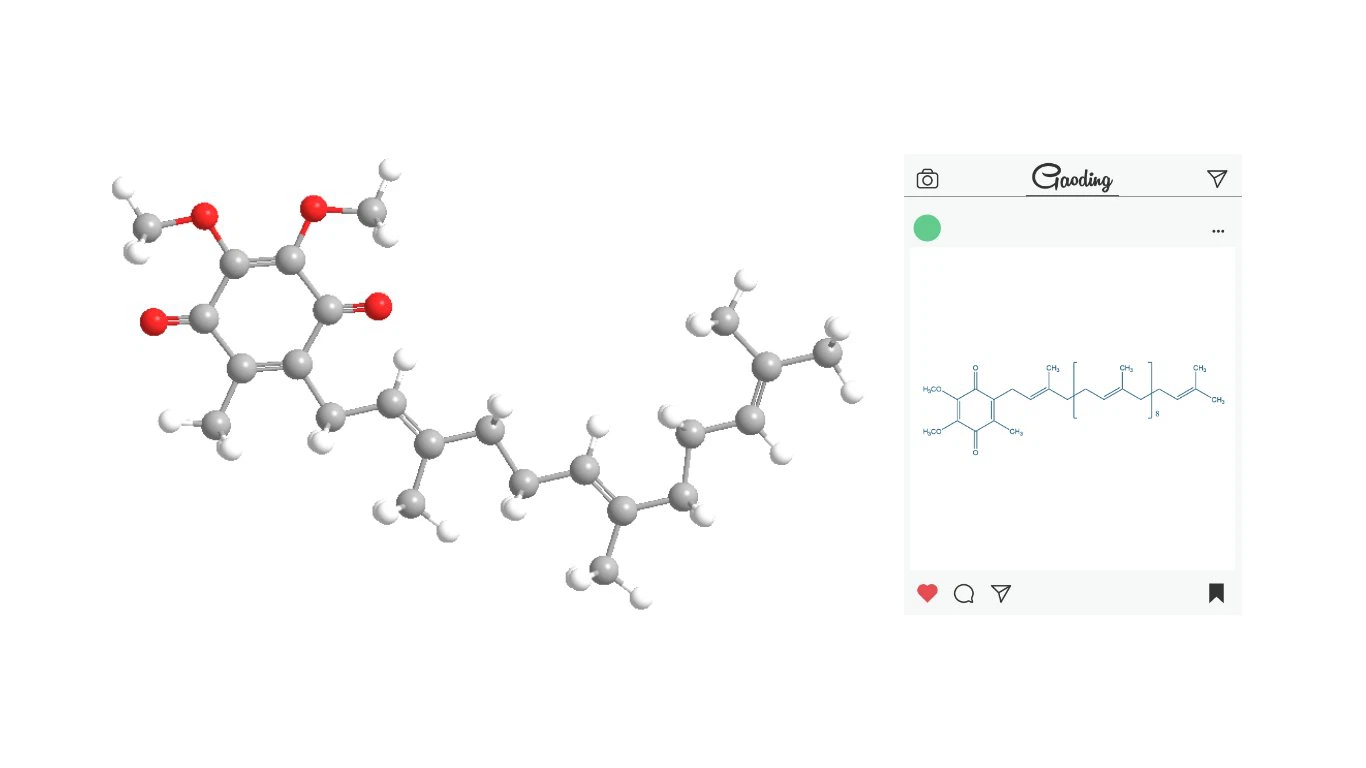 Coenzyme Q10(C59H90O4)

CAS

303-98-0

Appearance

Yellow to orange-yellow powder

Assay

≥98.0%

Loss on drying

Not more than 1%

Heavy Metal

Not more than 10ppm

Application

Raw material、medicine

Shelf Life

24 months when properly stored.
Summarizing the main clinical trials using CoQ10 in the treatment of chronic heart failure from 1980 to 2016, it was concluded that CoQ10 supplementation can significantly improve the quality of life and clinical outcomes of patients with heart failure.
CoQ10 can affect the cardiovascular in the following ways:
1. Involved in energy generation, the reduction of coenzyme Q10 is closely related to heart failure;
2. It has antioxidant effect, can eliminate ROS and reduce the damage of ROS to the membrane;
3. Regenerate vitamin E and vitamin C, strengthen antioxidant effect, avoid free radical peroxidation of membrane phospholipid, and avoid oxidative damage to mitochondrial DNA and membrane protein;
4. Combine with low-density lipoprotein (LDL) and very low-density lipoprotein (VLDL) to prevent lipid peroxidation damage, thereby exerting beneficial effects on cardiovascular;
5. By reducing nitric oxide (NO) consumption, maintaining NO content, promoting the production of prostacyclin, and improving the function of vascular endothelium;
6. Reduce the levels of C-reactive protein, interleukin-6 and tumor necrosis factor in blood vessels, and attenuate vascular inflammation.